Opinion: Reflections on COP26 – How Bad, Or Good, Was It?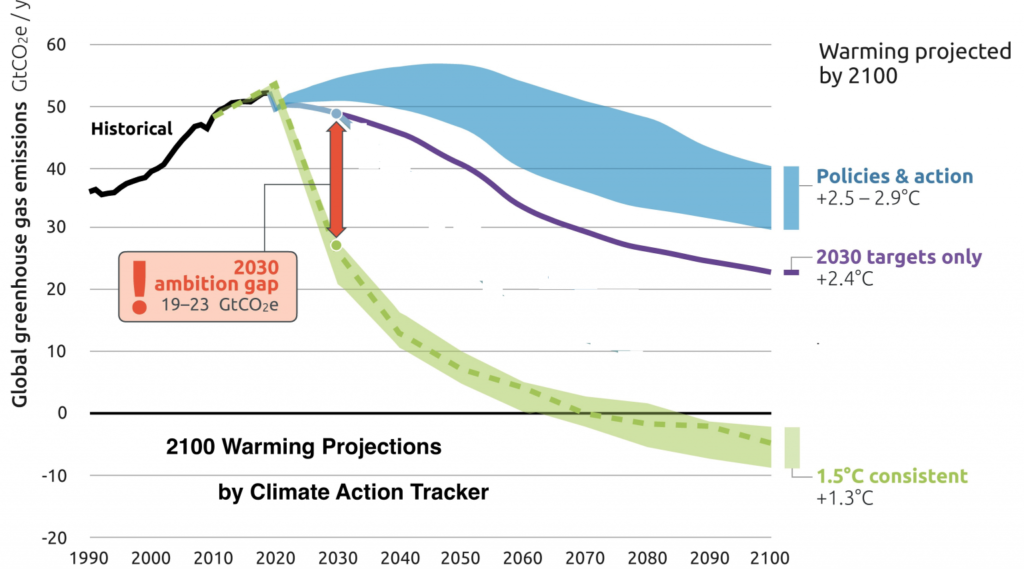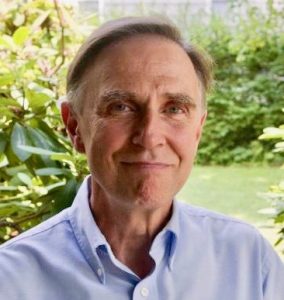 COP26, this year's UN climate conference, has ended. There has been and will continue to be a lot of analysis and opinion published about what happened and didn't happen. The almost 200 countries represented there failed to agree to sufficient emission cuts to enable global warming to stay below 1.5° C. The developed nations also failed to commit sufficient financing to enable developing nations to adequately limit their emissions and respond to the climate crisis.

Some Positive Steps
At the same time, some good commitments were made and some good steps taken. (See below for some examples.) Despite having limited access to the official proceedings, the voices of frontline nations and peoples were powerful and clear inside the conference halls and beyond. Young people and other climate activists rallied in the streets, led workshops and meetings, and expressed a clear moral urgency. Unfortunately, the delegates, especially those of the wealthy and fossil fuel producing nations, didn't show the same level of moral clarity.
Transformative Change Is Needed
It is not surprising that what is required to address the crisis didn't happen in Glasgow these last two weeks. What's required is transforming the global economy from one based on energy from fossil fuels to one relying entirely on emission-free energy; upending profit and greed as the dominant organizing principles of our economies; and moving significant power and wealth from the predominantly white nations to the more than 80% of the world's people who are black and brown. That is a tall order, to say the least! Established political leaders are rarely the source of radical change. On the other hand, we humans only have one planet, and it is in our common interest to stabilize the climate so that much of the world remains habitable by our species and others.
Here are some developments at COP26 that I find notable.
Demonstrators And GMI Leaders
Midway through the COP over 100,000 demonstrators took part in two rallies in the streets of Glasgow outside the official conference site. One was a youth led rally organized by "Fridays for the Future" I encourage you to listen to some of the powerful youth speakers from that rally on Democracy Now.
Some of the most dynamic moral and policy leadership inside the conference came from leaders of small nations populated by Global Majority and Indigenous people. I recommend watching Mia Mottley, the Prime Minister of Barbados, and Kenyan climate activist Elizabeth Wathuti, address world leaders at the opening of the conference.
Global Methane Pledge
Most of the positive developments at the conference have a "but" attached to them. More than 100 countries signed a Global Methane Pledge to reduce their methane emissions 30% by 2030. Methane is responsible for about 30% of global warming to date. Those signing included 15 of the largest methane emitters, including the U.S. The U.S. played a lead role in getting other nations to back this pledge, but at home is still supporting increased domestic drilling for fossil gas (a major source of methane emissions) and increased export of the gas throughout the world.
Deforestation Agreement
Early in the conference world leaders forged an agreement to halt and reverse global deforestation. The agreement included Brazil, the U.S., China, and many others. It provides a multibillion-dollar package of public and private financing for restoring degraded land, supporting indigenous communities, protecting forests and mitigating wildfire damage. There is some skepticism about whether these pledges will be kept, but the fact that significant financing is included enhances the likelihood that they will be.
1.5°C Still In Play, But …
COP26 did affirm 1.5°C of global warming as the target, and according to many, kept that target within reach–although just barely. It failed miserably to pledge sufficient emission cuts to put the world on a path to stay below 1.5°C. According to Climate Action Tracker, the cumulative total of national "targets" committed to at COP26 puts the world on a course for 2.4°C of warming–better than current "policies and action", but still a recipe for global disaster. Importantly, the conference moved from nations submitting new nationally determined contributions (NDCs) every five years to reexamining them at the COP next year and the year after.
Ambition Gap
In the graph above the "2030 targets only" line represents the course that current actual commitments have put us on. It falls way short of a trajectory consistent with 1.5°C. The "ambition gap," shown by the vertical red arrow, is 19 – 23 gigatons of CO2 equivalent emissions by 2030. That's how much more carbon emissions must be cut by 2030. The 2030 targets are key. If the required reductions in emissions are not made during the next 9 years, cumulative emissions will have been so great that the 1.5°C target will be beyond reach regardless of the size of the reductions we make after 2030.
Funding From The Major Polluters
Developing nations were disappointed in their efforts to get increase funding from the developed nations for climate action. They did get a commitment for $500 billion over the next 5 years and agreement to spend more of it on adaptation, which is harder for poor countries to finance than mitigation. The pressure for developing nations to also fund "loss and damage" from climate is mounting but did not result in any concrete agreement this year.

A Fossil Fuel Gets Explicit Mention For The First Time
Unlike the methane and deforestation pledges that many, but not all, nations signed onto, the final COP agreements require the approval of every nation participating. This creates a very challenging negotiating situation. As incredible as it seems, no previous COP agreement has explicitly mentioned coal, oil, or gas, because of the objections of the fossil fuel producing nations. So it is a big victory that the COP26 final agreement explicitly mentions coal. However, it's a big disappointment that they could only get agreement to "phase-down" coal, rather than "phase-out" coal, as many nations had advocated for.

Back To The People
National leaders, whether autocratic or democratic, will not, often cannot, act boldly for positive transformative change without powerful peoples' movements pressuring them to act. So now the work of solving the climate crisis goes back to the people in each nation–to organize, to speak out, and to grow the movement–both nationally and connecting across nations–so it becomes powerful enough to force the needed climate action and climate justice. Those of us who care about this have allies in every corner of the world. We must become unstoppable.

Russ Vernon-Jones was principal of Fort River School 1990-2008 and is currently a member of the Amherst Community Safety Working Group and of the Steering Committee of Climate Action Now-Western Massachusetts. He blogs regularly on climate justice at www.russvernonjones.org.