Members Of Amherst Reparation Assembly Attend National Symposium In Evanston,Illinois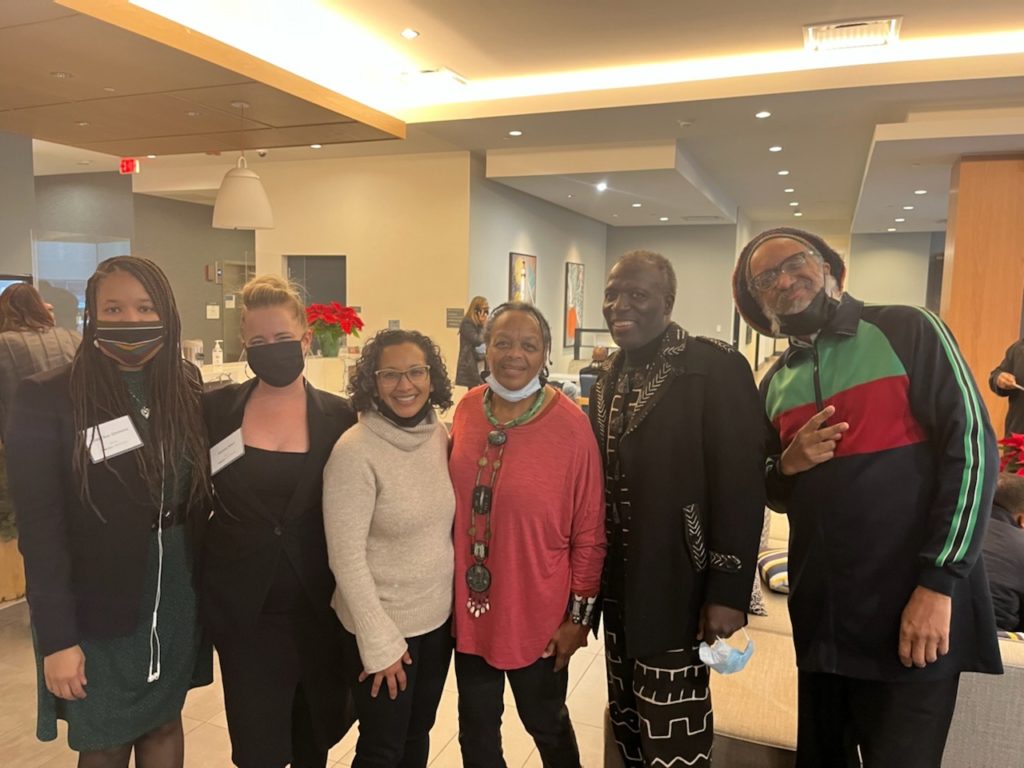 Source: Evanston Rountable
Three members of Amherst's African Heritage Reparations Assembly (AHRA), Co-chair Michele Miller, Amilcar Shabazz, and Kathleen Anderson are among 50 invitees attending a National Symposium on Municipal Reparations in Evanston, Illinois from December 9-11 
A national town hall on Friday evening was live-streamed and featured a keynote address by activist and actor Danny Glover. The symposium will be hosted by FirstRepair, an organization founded by Robin Rue Simmons, former 5th Ward Evanston council member, who spearheaded the Evanston Reparations Initiative, with help from many people who worked alongside her and those who initiated the work before her. Evanston has been the focus of national and international attention for developing the first citywide reparations program in the United States. Representative Sheila Jackson Lee (D-TX), sponsor of HR40, the reparations bill in Congress, will also participate in the symposium, as will Kamm Howard, National Co-Chairperson of the National Coalition of Blacks for Reparations (NCOBRA).
Evanston was the first municipality nationwide to establish a fund to pay reparations to its citizens of African heritage. In March 2021 the city voted to authorize $400,000 to fund the Evanston Local Reparations Restorative Housing Program. The city council also committed to use revenue from recreational cannabis taxes to establish a $10 million fund to support reparations. The fund's focus is on helping Evanston's Black residents with a variety of benefits and programs developed by the RSAE that will address issues like home retention and ownership, education, business development, health and cultural awareness. The fund is managed by a term-limited team of Black residents. Amherst's reparation program is based on the Evanston initiative.
In addition to the Friday evening symposium, the conference will include a tour of Evanston's fifth ward and working sessions for community-based advocates, stakeholders, elected officials, academic and philanthropic partners working on municipal reparatory justice initiatives.