Letter: Residents Continue To Seek Temporary Moratorium On Large Ground-Mounted Solar Installations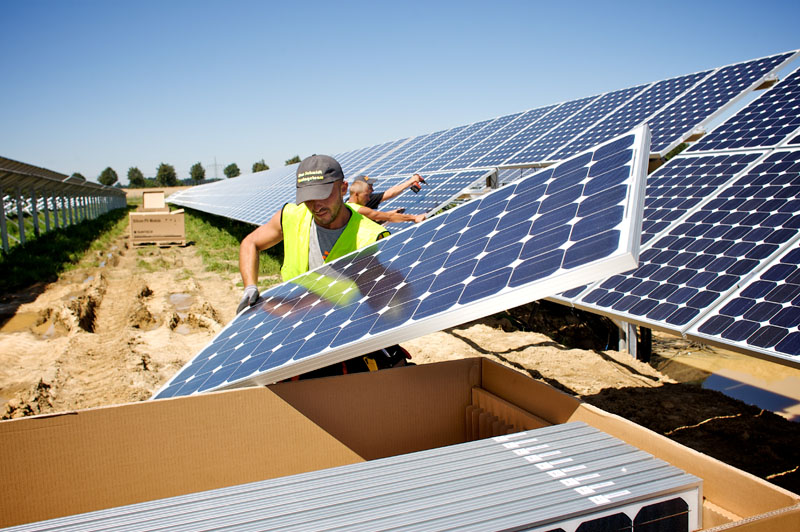 By Eric Bachrach and Renee Moss

A proposed bylaw to enact a temporary moratorium on all ground mounted solar projects until the town develops and adopts a solar bylaw will be considered this Monday, January 10 at 6:45 p.m. by the Community Resources Committee (CRC). From the CRC, it will go to the Town Council for a final vote.
The bylaw to establish a temporary moratorium was proposed by Councilors Lynn Griesemer and Pat DeAngelis at December's town council meeting. It was referred for review to the Planning Board and CRC. The Planning Board voted 5-2 against adopting a temporary moratorium, though they strongly supported the creation of a bylaw. If we are setting standards for future projects through the creation of a bylaw, shouldn't we wait for its completion before we move forward on any related projects? A temporary moratorium would address this and give us the time to clarify what we want/need to reach our climate goals.
The moratorium was sought in response to the concerns of constituents when a recently proposed project to clear cut 45 acres of forest in Amherst, south of Shutesbury Road came before the Town. This would have been the single largest ground mounted solar installation project in Amherst to date (almost twice the size of any existing Amherst array). It would also be the first to call for extensive clearcutting of a forest ecosystem and for the siting of solar in a residential zone abutting watersheds, well systems, and neighborhoods. This area is part of a contiguous forest system with streams that feed the Atkins Reservoir (50% of Amherst's water supply) and local wells
Unlike most of the towns/cities in Massachusetts, Amherst has no solar bylaws and the proposed moratorium would give the Town the time to develop a comprehensive bylaw that would help avoid irreparable damage to our ecosystem.
The CRC is meeting Monday, January 10 at 6:45 to discuss the temporary moratorium.  It is important for lots of people to attend this meeting in support of the moratorium. For more information you can go to the website at www.smartsolaramherst.org or contact Smart Solar Amherst at smart.solar.amherst@gmail.com .

Eric Bachrach and Renee Moss are residents of Amherst