Letter: Public Urged To Speak Out Against Harmful Aerial Mosquito Spraying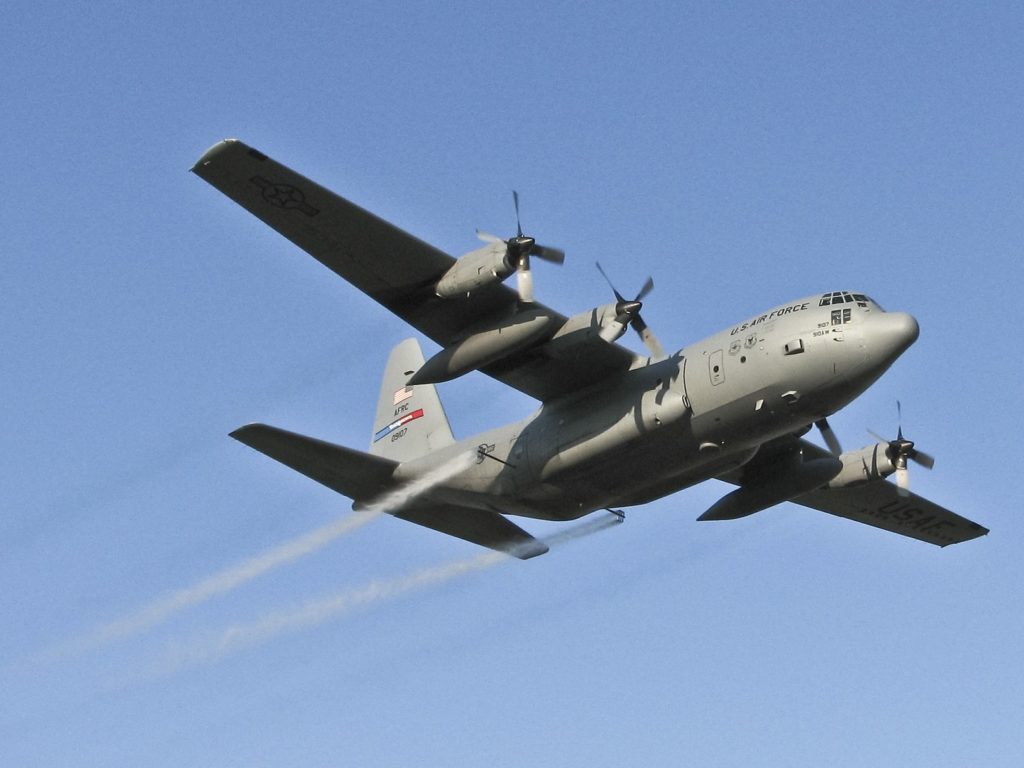 Every summer for decades, under the authority of an antiquated 1918 law, the state has been spraying toxic pesticides from the air and from the roads to control mosquito-borne diseases such as West Nile Virus and Eastern Equine Encephalitis without scientific evidence that this approach actually decreases the risk of disease.
Individuals who wished to protect themselves from these toxic pesticides have had to fill out opt-out forms with the state and mark their properties with "No Spray" signs, but these requests are not honored when the Department of Public Health decides that emergency spraying is required due to a perceived public health hazard.
Last spring, several western Massachusetts communities had to scramble to meet a May 28 deadline to opt out of the spraying program after only learning from the state about this option in late April. Considering that in 2020 a pesticide known as "Anvil 10+10" that had been sprayed in large quantities throughout Massachusetts in past years was found to contain an array of toxic compounds including PFAS "forever chemicals" that have been linked to cancer and many other diseases and that never fully degrade, it's not surprising that many local Boards of Health were unanimous in supporting these opt-out requests.
In addition to public health concerns, environmentalists are sounding the alarm about the harmful effects of mosquito spraying on wildlife. Pollinator populations have been plummeting in recent years in part due to widespread use of broad-spectrum pesticides that are lethal to all insects, not just pests. These toxins bio-accumulate in the food chain, affecting songbirds and other wildlife as well.
Elimination of open containers collecting water where mosquitoes can lay their eggs is far more effective than targeting adult mosquitoes. Ecological methods such as better management of flood waters, reduction of stormwater pollution, and reduction of heat islands in urban areas, also have co-benefits for the environment.
The state Mosquito Control Task Force will hold a public listening session to receive comments on its draft recommendations for mosquito management on Thursday, February 10, from 4:00 – 6 :00 p.m. Written comments can be submitted to the task force by 5 p.m. on February 14 here.Feel free to use the following text or adapt it to express your concerns.
TO: Mosquito Control Task Force
Thank you for your efforts to create a 21st century mosquito control program for the state of Massachusetts and for inviting public comment.
Application of any mosquito adulticide should be the least toxic product available. The state's current pesticide of choice, Anvil 10+10, is highly toxic and not acceptable, given the availability of minimum risk and organic certified alternatives. Recently published reports in the Boston Globe indicate this product contains undisclosed PFAS "forever chemicals" associated with a range of diseases. The unknowns associated with toxic EPA-registered pesticides underlines the need for an approach that does not place these products at the top of the toolbox.
To protect health and the environment, no adulticide should ever be sprayed "on demand" based on nuisance mosquito populations. Likewise, aerial spraying is ineffective, places public health at unnecessary risk, and should not be permitted in a 21st century mosquito program. If science-based measures are followed, personal protective measures can address nuisance mosquitoes, and monitoring, surveillance, habitat manipulation and judicious use of larvicides will effectively protect the public from mosquito-borne diseases.
In the event that pesticides are used under a clear public health emergency, it is critical that the 21st Century Mosquito Task Force ensure that local communities and residents of the Commonwealth have full disclosure of all pesticide use, including so-called 'inert' ingredients and potential contaminants like PFAS; advance notice of any planned spraying; and universally available opt-out opportunities.
The impacts of mosquito control spraying on wildlife are also unacceptable. Global pollinator populations have been plummeting in recent years in part due to the widespread use of broad-spectrum pesticides that are lethal to all insects, not just pests. These toxins bio-accumulate in the food chain, affecting songbirds and other wildlife as well.
Business as usual cannot continue. Unrestricted spraying of toxic pesticides raises serious health concerns, especially during a pandemic, as the same toxic pesticides sprayed for mosquitoes are known to elevate risk factors to our immune and respiratory systems which Covid-19 attacks.
I urge this Task Force to incorporate these suggestions into the development of a 21st century mosquito policy for Massachusetts residents. Please seek out and consult with experts already enacting many of these measures, such as in Madison, WI; Boulder, CO; and Washington, DC. We have a chance to be a model for states throughout the country. Residents like myself will be watching closely to ensure this opportunity is not missed.
You are also invited to attend and speak at the February 10 meeting. Look here for more information on how to join the meeting.
John Root

John Root is an Amherst-based landscaper and naturalist and a member of Pollinate Amherst