Regional School Committee Issues Statement On Ongoing Contract Negotiations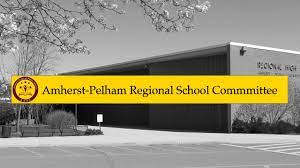 The Amherst-Pelham Regional School Committee released the following statement concerning contract negotiations on February 15, 2022
---
As many are aware, the School Committee is in negotiations with several of the unions representing staff in our three public school districts, the Regional secondary schools and the Pelham and Amherst elementary schools. We also are in the midst of planning budgets for the next year and many likely are wondering how these negotiations will impact that work. The three units of the Amherst Pelham Educators Association (APEA) representing teachers, paraeducators and clerical staff in our districts comprise the largest group and the outcome of these contract negotiations have significant implications for our school budgets. This letter provides an overview of the progress of those negotiations to date.
Our groups began meeting in mid-December to negotiate a new contract to begin on July 1, 2022. This compressed timeline is challenging, particularly since overall school budgets must be finalized by early- to mid-March. We were prepared to get started earlier in the Fall, but for this work to be effective, both groups need to be ready and able to commit significant time and attention and the start date was pushed out until both parties were ready. We set an intensive meeting schedule so that we could get as much done as possible and integrate potential tentative agreements into the budget plans for the next year.
We began with a training on Interest Based Bargaining (IBB), an approach that uses a collaborative, problem-solving process for contract negotiations, and is what our groups used four years ago to develop the current contract. Instead of the traditional, adversarial approach, where proposals and counter proposals are presented by each side until agreement or compromise is reached, IBB uses a facilitated process of issue identification, interest definition, collaborative ideation of possible solutions, and consensus building. At the conclusion of our training, we reached consensus to use IBB for the initial 4-5 weeks, and agreed to assess on February 8 whether to continue using IBB beyond that date. Since we could not reach consensus to continue with IBB, we therefore will proceed with the traditional approach.
Our work to date, while sometimes difficult, has been productive, as we were able to identify several areas of shared interest. Our groups both share an interest in ensuring we continue to attract and retain high quality educators and staff, with competitive compensation and annual increases as two ways to do so. We also share an interest in crafting compensation approaches that recognize different levels of skill and experience, or specialized training and certification. And, both our groups expressed shared interest in building budgets and advocating for funding that supports the high quality educational programs our students deserve and need.
We've had difficult conversations about how much our budgets could increase and be supported by the four towns in our three districts. Should we advocate for the funding we need to support our students? Absolutely! The School Committee and APEA have been very clear that we want our budgets to support the same high-quality programming next year for our students, and we will advocate for the funding to do that. At the same time, we need to be realistic about how far we can push. Our towns have a limited ability to increase revenue in a given year, which means there is an upper limit to how much of an increase in school funding each town can support.
Interest Based Bargaining has enabled us to identify several areas where we have shared interest and should help us as we continue our negotiations. We look forward to updating the community as our work progresses.