Town Offers COVID Vaccine Clinic Every Thursday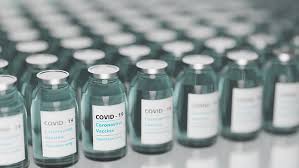 Source: amherstma.gov
The town of Amherst offers a COVID vaccine clinic every Thursday from 3 to 6 p.m. at the Bangs Community Center, located at 70 Boltwood Walk. The clinic offers 1st, 2nd, 3rd doses of the adult Pfizer vaccine.

To schedule an appointment, please click here. (adult Pfizer vaccine only available at this time)

If you are coming for a 2nd, 3rd dose, please bring your vaccination record card or other proof of your vaccination.
These will be small scale clinics and likely will not be able to accommodate everyone who got their original series with us. We are encouraging people to check with the many sources in the community, such as local pharmacies and urgent care facilities. VaxFinder is an excellent and up-to-date resource to use; please see the list below of where else you can receive vaccines and boosters.
Where else can we get vaccinated and booster doses?