Public Comment:  Size of New School Impacts Carbon Footprint and Tax Burden On Residents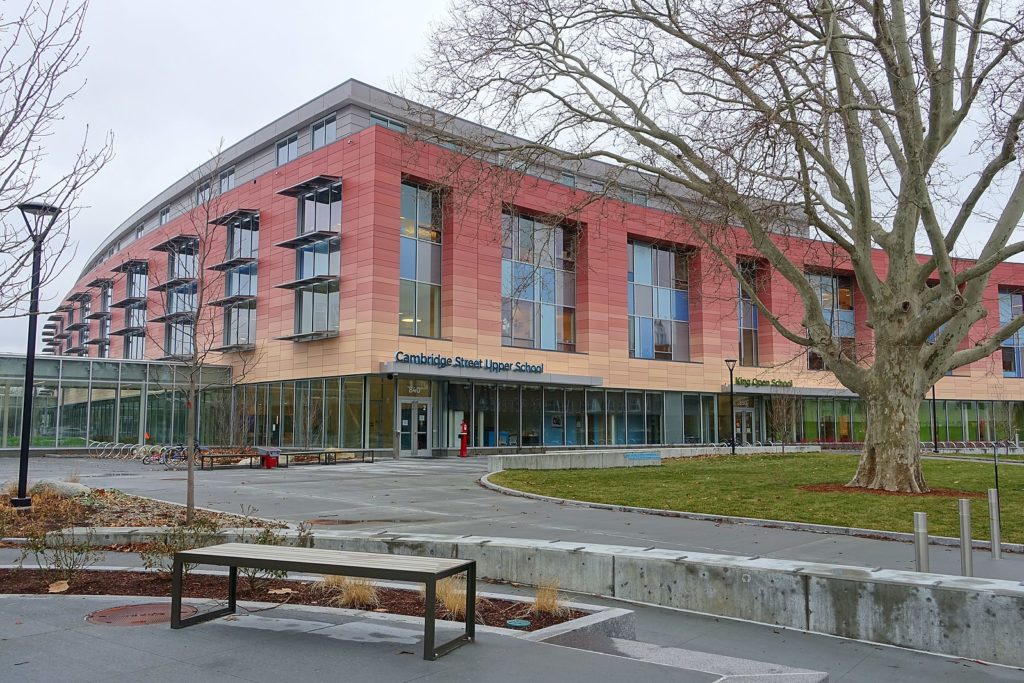 The following comment was submitted in writing to the Amherst Town Council on February 22, 2022, through the town's online comment portal.
While the School Committee is tasked with developing an educational program, there are many ways to implement the goals established in that plan. The total size of the building is a factor that we can control that will have significant financial and climate action ramifications, and that impacts the town's ability to meet its other obligations.
I ask that elected and appointed officials read the analysis that provides the basis for my call to keep the gross square footage of this project as close to 100,000 square feet as possible. I will email that document to the Town Council email as it contains graphs and links that would have been lost had I sent it via the online comment form.
The currently proposed total gross square footage of the project — a school for 575 elementary school students — exceeds benchmarking of other Massachusetts elementary schools building projects, including prior feasibility studies for our own school system. It is evident from those prior studies that the educational programming sought by the Superintendent can be met in a building that is closer in total size to 100,000 gross square feet. I understand the inclination on the part of school officials to advocate for more space, but there are realistic limitations on what the town and townspeople can bear and being space conscious is an important tenet of climate action.
Some summary points based on the analysis:
Multiple methods of benchmarking for our elementary enrollment of 575 students (with the educational programming described) indicate that a building of 100,000 GSF is appropriate.
A 100,000 GSF school would likely cost $9-12 million less than a 114,000 GSF school.
The building sizes proposed thus far by the designers exceed benchmarking by between 6% and 14% for the ~106,000 GSF and ~114,000 GSF proposals, respectively.
Minimizing this differential will have beneficial impacts on residents' ability to afford and voter's appetite to approve the necessary debt exclusion override.
Designing the building to be as space efficient as possible will also minimize operating and energy costs and construction materials, goals that our commitment to climate action demands.
In defending the larger size building, Superintendent Morris and others have stated that the new school will be smaller than the combined size of the Fort River and Wildwood buildings, implying that the proposed school size is already smaller than the status quo. This is a specious argument that fails to account for the fact that an entire grade of students will no longer be attending the elementary schools when sixth graders transition to the middle school in the next year or so. The combined enrollment of elementary schools over the past decade has ranged from 674 to 831 students while the new school will host 575 students – that is, between 100 and 250 fewer students. The combined square footage of the two existing schools includes duplication of large amounts of common areas (two libraries, two cafeterias, two gymnasiums, etc.). The two schools also contain more than 40 general education classrooms; the proposed 30 classrooms in the new school already exceeds state guidelines, to accommodate Amherst's smaller class size policy. The existing combined 164,000 GSF is more in line with what the MSBA guidelines would recommend for an enrollment of about 1130 students. One of the arguments that has been made for consolidation is that it will provide for economies of scale; one can hardly complain about those economies when the desired consolidation becomes a reality.
I am not aware of anyone who is suggesting that educational programming be cut or that there be strict adherence to MSBA guidelines. What I have heard is a call to make every effort to design a building to be as efficient as possible, both in terms of energy and space. I have also heard concerns about the many other capital needs in town as well as the financial stresses that a debt exclusion override will place on many residents. I have heard concerns about the carbon costs of constructing, operating, and maintaining a building that exceeds our needs. The pleas for amendments to the total GSF are not calls for draconian measures, but rather reasonable compromises to be more aligned with other solutions to space allocation.
We cannot make decisions about this, or any other large infrastructure project, in silos. The size of a building directly impacts both its carbon and dollar impact on residents and other town needs. It was frankly disappointing to hear School Committee members express the sentiment that these costs were not something they would take into account in their decision-making. We must all play our part to take climate action and to safeguard those in our community least able to weather additional financial burdens.
I hope that our elected and appointed officials will exercise their fiduciary and climate action responsibilities in a holistic manner and ensure that this, and every project, is as efficient as possible.