Opinion: Community Safety Working Group Opposes New Young Adult Services Department At Jones Library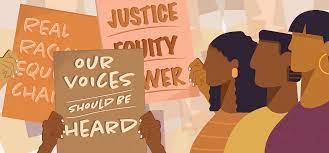 by Brianna Owen, Tashina Bowman, Darius Cage, Débora Ferreira, Pat Ononibaku, Russ Vernon-Jones and Ellisha Walker
In 2020, the Amherst Town Manager and Town Council approved the charge of the Community Safety Working Group (CSWG) to pave the way for racial equity. Our charge was to (a) make recommendations on alternative ways of providing public safety services to the community and (b) to make recommendations on reforms to the current organizational and oversight structures of the Amherst Police Department through a racial equity lens. Our approach to community safety was centered around a holistic approach.  We unanimously came to the conclusion that we needed to go beyond designing the best response to public safety incidents, and to include recommendations for preventing the kind of situations that have led to calls for police involvement.  We need to enable all members of our community to feel valued, included, respected, and served.  This informed a number of our recommendations.

Our fourth recommendation for Part A of our charge was to create a Black, Indigenous, People of Color (BIPOC) led youth center. In our report we went into considerable detail on the statistics that illustrate that BIPOC youth in Massachusetts are victims to systemic failures, more than their peers using the disproportionality of the Massachusetts foster care system as a prime example.  We also noted how empowering it would be to give BIPOC youth a voice, a place to excel and a place to participate in after-school activities as was communicated to us by youth at community forums that we held.

Additionally, in our presentation to the Amherst Town Council, we explained that this center needs to exist outside of the Jones Library.  Regardless of its intentions, the Jones Library has long been, and continues to be, a white space – white led, and white dominated.  This makes it impossible for the library to provide the kind of space that BIPOC youth in Amherst need, and will feel comfortable. Furthermore, the type of space we envision for youth is one in which youth are free to make noise, play music, and be active—exactly the opposite of the type of quiet place for reading and reflection that libraries thrive on. We are speaking out to encourage folks to not invest in or move forward with a teen center in the Jones Library and to follow the recommendation that we made.

We urge the Town Manager and the Town Council to reject the Jones Library Director's request to allocate funding from the FY23 Budget for the new Young Adult Services department. We ask that the community understand the complexity of the issues that currently and historically plague the BIPOC community and Amherst as a dynamic and growing diverse community. 

The CSWG was able to gather data, hold community forums, and put together two solid reports that make it clear that the BIPOC community in Amherst is able to provide invaluable information, perspectives, and recommendations that could not come from other bodies or leaders in town.  In 2022, the Committee for Community Safety and Social Justice was appointed with the charge of incorporating and continuing the work of the Community Safety Working Group. Included in its charge will be support for the work of the soon-to-be-formed Diversity, Equity, and Inclusion Department; support of the Community Responders for Equity, Safety, and Service (CRESS) program; and working to address the needs of BIPOC and other marginalized groups including the disabled, immigrants, and LGBTQIA.

Jones Library Trustee Farah Ameen's suggestion at a recent Jones Library trustees meeting that pro-development political action committee Amherst Forward might be a good group to engage in library project outreach, without collaboration with or consideration of the Committee for Community Safety and Social Justice, simply repeats the exclusion of the perspectives of the bulk of the BIPOC community.

Two years ago, the Town of Amherst published a Declaration to Dismantle White Supremacy, writing they would "affirm our commitment to eradicating the effects of systemically racist practices of town government and town-affiliated organizations." Then let us start by supporting those closest to the issues and giving BIPOC youth and committees a chance to design the space that will best support us.  A teen center without BIPOC leadership, input, and consideration is history repeating itself through an intentional act of white supremacy.

The Community Safety Working Group

Tashina Bowman
Darius Cage (youth representative)
Débora Ferreira
Pat Ononibaku
Brinna Owen (co-chair)
Russ Vernon-Jones
Ellisha Walker (co-chair)