Public Comment: What Is A Neighborhood?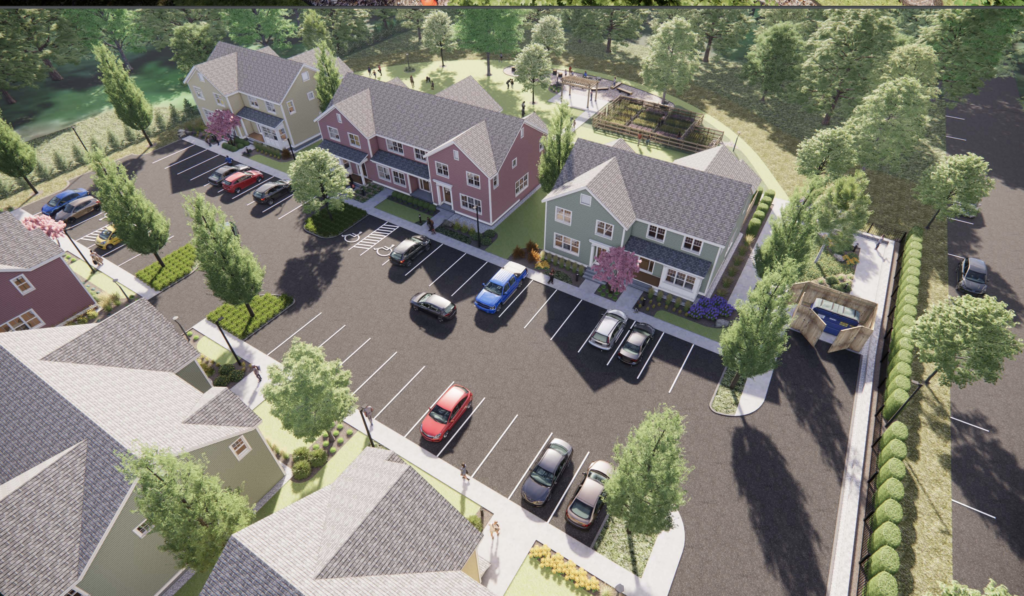 The following public comment was sent to the town Planning Department on April 12 via the town's public comment portal. It is posted here with permission of the author.
I have been advised by my representative to pass my thoughts on to you regarding the upcoming zoning board hearing about the development at the corner of Sunset Ave and Fearing St.
I am Connie Gillen. I live at 136 Sunset Ave. We moved here in 1969 and raised our three children here. Our house was built in l910 and was lived in by Charles Marshall, Professor of Microbiology at Mass Agricultural College. Next door lived his friend Ray Standard Baker, a writer and author of President Wilson's biography. When we moved here in 1969 these two houses had become fraternities – ours had had a fire in it and we converted it to our home. The Baker house remained a fraternity and is ATG today.
All the other houses from the frat to Fearing St were owner occupied. Today eight of the 11 houses are non-owner occupied student rentals. When we moved here about half of the neighborhood residents worked at UMass. The other half owned businesses in town or worked for the town. It was a neighborhood and we joined residents of Lincoln and surrounding streets to form a neighborhood association with monthly potlucks. It is now considered an historic neighborhood.
What makes a neighborhood? We owned and invested in our homes. We thought about the long term. We became friends and looked after each other's children. We had meals together. We had neighborhood parties. We developed ten acres bordering University Drive into a community farm. We tamed the many chapters of various fraternities that live next door to us and we now enjoy their presence.
We welcome students, but we don't want to be obliterated.
The developers initiated a proposal for nine condos at the foot of Sunset Ave. Now it seems there are many apartments, some with four bedrooms each. That usually means eight students with eight cars, not to mention visiting friends in each apartment. Where there were two houses, there will now be a significant number of student rentals with entrances and exits on to Sunset Ave. Student housing is a lot like military barracks. Young people come, get trained, and leave. They do not form a neighborhood.
There is a place for student housing and army barracks. But not at the expense of destroying a neighborhood. The developers will develop the land, but my hope is that the town will consider the quality and historic nature of the neighborhood they join. That would include attention paid to architectural integrity, limits on density, adequate parking and strict management control. It would also be my hope that young faculty, both single and with families, would occupy this transitional space between a traditional family neighborhood and the campus of the students they serve.

Constance Gillen is a resident of the Sunset / Fearing neighborhood in Amherst.