Speak Up! Share Your Comments With The Jones Library Outreach Committee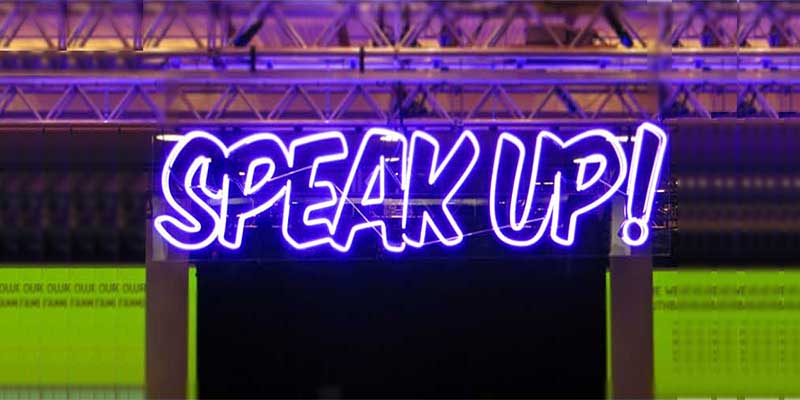 The Jones Library Building Committee (JLBC) has formed an Outreach Subcommittee charged with seeking engagement and listening to input from the Amherst community. The purpose is to help inform the JLBC process of making design recommendations to the architects who are developing a final schematic design for the library renovation-expansion.
The group's first outreach event was a May 1 Open House which generated 216 different comments from 120 attendees. These have been separated into categories – Landscape, Burnett Art Gallery, Universal Design, Children's, Seniors, ESL, Quiet Reading Rooms/Adult Collections, Dream Board, Social Work, Sustainability, Technology, Historic Preservation, Special Collections, and Teens.
The JLBC has said that suggestions should be received by the end of June to give the architects time to incorporate any recommendations into the schematic design. The committee has prepared a public comment guide describing the aspects of the building project that might be influenced and those that cannot change.
[See related: Jones Library Building Project website]
[See related: A Quick Guide To Proposed Jones Library Design Changes]
In an effort to expand outreach The Amherst Indy is offering readers an opportunity to submit library design suggestions using the online form below.
Additionally, since the Jones Library and JLBC do not have an online portal where public comments can be submitted and read, we include space for you to add general ideas and comments about the library building project.
Like the Open House event where attendees were encouraged to create multiple sticky notes in the various program categories, you may submit multiple short comments.
Responses received by end of day on Thursday, May 26 will be reported in the May 28 edition of The Indy and will be forwarded to the JLBC Outreach Subcommittee. All submissions will remain anonymous.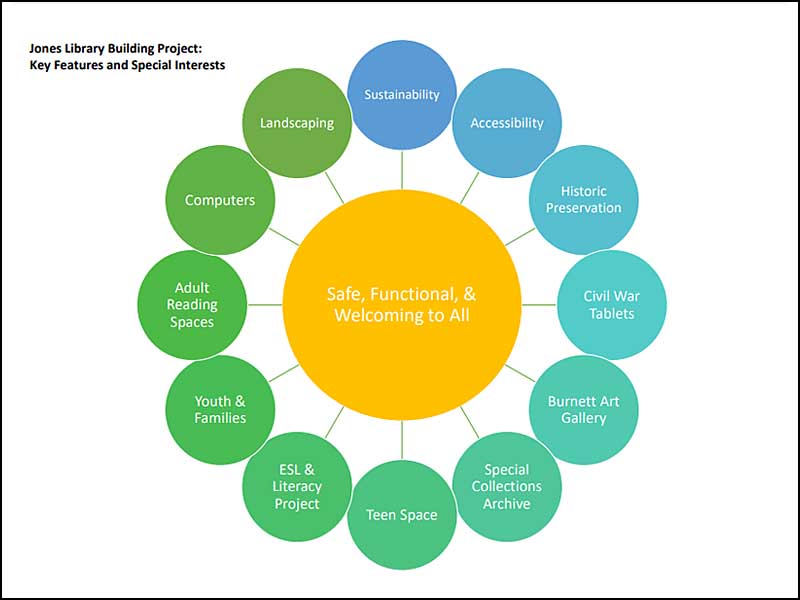 Share Your Comments With The Jones Library Outreach Committee