Amherst Police, Community, Mourn Loss Of Winston, The Town Comfort Dog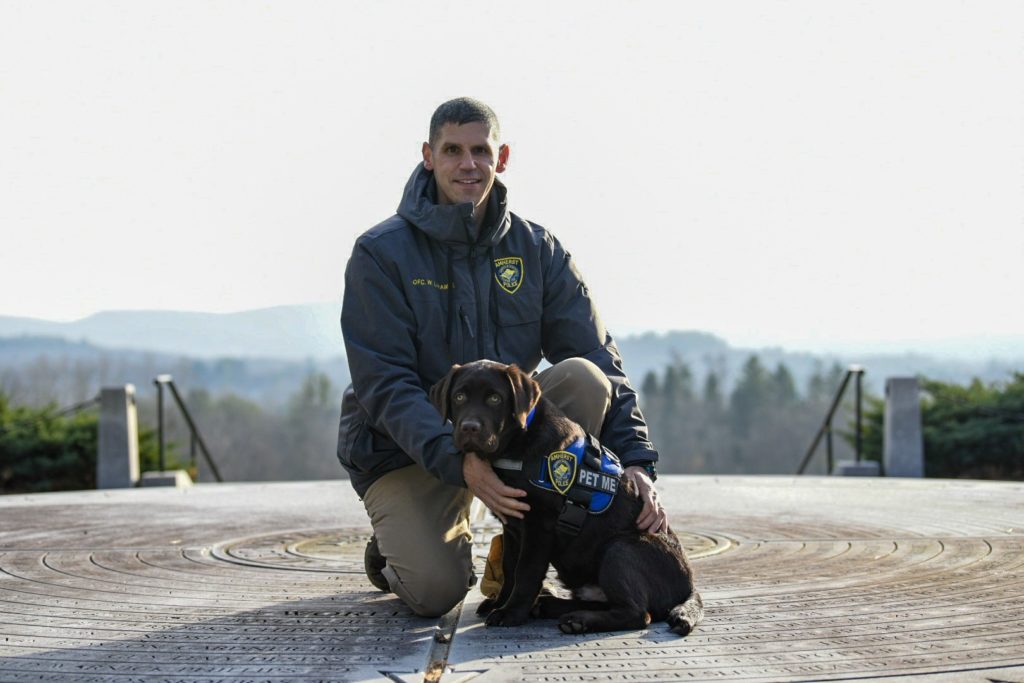 Source: Amherst Police Department Facebook
The Amherst Police Department reported on Thursday (6/16) on their Facebook page that their two-year-old comfort dog, Winston, has died. The posting stated:
"Many of you may have already heard, but the Amherst Police Department is currently grieving the loss of our Comfort Dog, Winston. Over the weekend, in a quick and devastating turn of events, Winston was diagnosed with lymphoma and leukemia. This progressed so aggressively that his handler, Officer William Laramee, had to make the heartbreaking decision to end his pain and let him pass peacefully, yesterday.
Winston was almost two years old and spent all of that time as a member of the APD family. His short life brought an immense amount of joy to all of his coworkers at the department, Officer Laramee's immediate family, and this community as a whole. Officer Laramee had had a vision for a comfort dog program here in Amherst and he was greeted with the perfectly tempered, incredibly happy, very sleepy, Winston. The program was a success in every way that Officer Laramee imagined and this loss will be felt by many.
A memorial will be planned in the near future. We cannot thank you all enough for all the support and kind words you've given us already."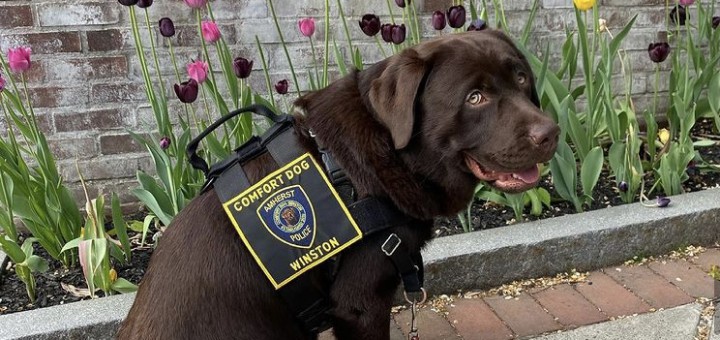 Read a story from 2021 from the Indy and The Graphic about Winston's work in the Amherst Schools.

A collection of photos of Winston on Instagram can be found here

Sign the community card or leave messages of condolence here..