Letter: Town Policies Need To Value Year-round Permanent Residents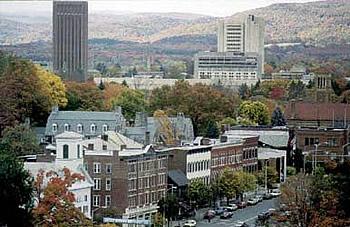 When we imagine how Amherst might be an even better town than it is, we often look to other places for ideas. Sometimes it makes sense to look at what our own town once was, and imagine how we might recapture the best of what we once had.

Fifty years ago Hampshire College was up and running and had completed almost all of its hiring.  Most of its employees lived right here in the town where they worked. Hampshire's 1971-72 roster of faculty and staff numbered 183.  Of those, 105 lived in Amherst. Of greater significance than the large number was the makeup of those 105 Amherst residents, because they demonstrate that even lower paid people could afford to live in Amherst.

The college's lower paid people residing here numbered 73, 40% of all its employees — 14 janitorial/maintenance; 28 assistant professors; 31 secretarial/clerical. Higher paid people lived here, too.  They numbered 32, 17% of the employees — 17 professors and associate professors; 15 deans and other senior administrators.    

That means that within the memory of some who are reading this, Amherst was a place where people of all incomes could work and live.  The word "workforce" wasn't in common use, but Amherst then was the place where all of its workforce could find homes; shop for groceries and clothes in town; send their kids to school in town.  And have a very short commute to work.  Older readers of this article can recite the names of stores that once thrived here, responding to the demand those residents generated.

Towns are always changing. We need to plan and design the ever-changing Amherst to welcome families young anden old, our workforce, retirees….just as we accommodate the students who seek off-campus homes for the short time they are here. Planning and design follow policy.  For Amherst to be the town we want it to be, our elected and appointed leadership must adopt policies that seek and welcome permanent year-round residents.  Then, and this may be the hard part, they must measure all the plans and designs they review against those policies and choose only the ones that meet those objectives.

Ken Rosenthal

Ken Rosenthal lives on Sunset Avenue in Amherst.  He was Chair of the Zoning Board of Appeals and of the former Development and Industrial Commission, and was a member of the Select Committee on Goals for Amherst.