Elementary School Building Committee Approves Schematic Report. Project Moves Forward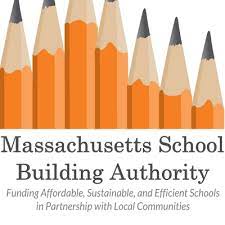 At its June 24 meeting, the Elementary School Building Committee (ESBC) unanimously approved the Preferred Schematic Report (PSR) to be submitted to the Massachusetts School Building Authority (MSBA). The 1,045 page document was not posted publicly until the meeting had already begun, and there were no questions or amendments offered by committee members. 
The PSR names as the "Preferred Solution" for the school project an all-new construction, 3-story building, for 575 students in grades K-5 at the Fort River site, to replace both the existing Wildwood and Fort River elementary schools. Enrollment at Crocker Farm Elementary School would increase to 375 students in grades K-5. Crocker would also host the district's preschool program. Sixth graders town-wide will be educated at the middle school starting in fall 2023.
The MSBA will review the PSR document and convene a Facilities Assessment Committee meeting to discuss the submission, which will include ESBC Chair Cathy Schoen and Superintendent Michael Morris. Pending MSBA approval, the project will move into the Schematic Design phase, which is anticipated to last until the end of this year. Final cost estimates will be available at that time, and a final decision made on which construction method to use — construction-manager-at-risk or design-bid-build. The Town Council will then vote to put a debt exclusion override on a town-wide ballot, expected for mid-late March 2023 which, if successful, would be followed by a vote by the Town Council to authorize the borrowing. Construction is expected to take place between July 2024 and Fall 2026, with students occupying the new school in September 2026.
Designer Donna DiNisco noted that the project is on track to achieve LEED Gold status but indicated that the final LEED  level is uncertain at this time. The Net Zero Subcommittee is scheduled to meet on July 6 to discuss and make a recommendation to the full committee regarding a ground or air source heating/cooling system for the new building. Field trips to other schools will be planned over the summer for interested committee members as well as any school staff that Morris recommends. These will include:

School Town Enrollment Designer
Maria Hastings Elementary Lexington ~645, K-5 DiNisco
Major Howard W. Beal School Shrewsbury ~580, K-4 Lamoureaux Pagano
Sunita L. Williams Elementary Needham ~500, K-5 Dore & Whittier
In public comment, several community members expressed an interest in the net zero aspect of the project. Former architect Chris Riddle reminded the committee that the Zero Energy ByLaw requires both an energy budget and a peer review process. Rudy Perkins and Maria Kopicki requested that documents, including the full PSR and any other materials relevant to ground versus air source systems, be made available well in advance of the upcoming discussion/decision. Maylene Rodriguez Scott expressed "whole hearted support" for the committee's decision to site the school at Fort River, as well as for Wildwood to become an early childhood center. She noted that Fort River's proximity to Colonial Village and new affordable housing developments would allow for students there to walk to school and pointed out that those who live in Village Park will still be able to walk to the middle and high schools.