Sojourner Truth School For Social Change Leadership Releases New Fall Catalogue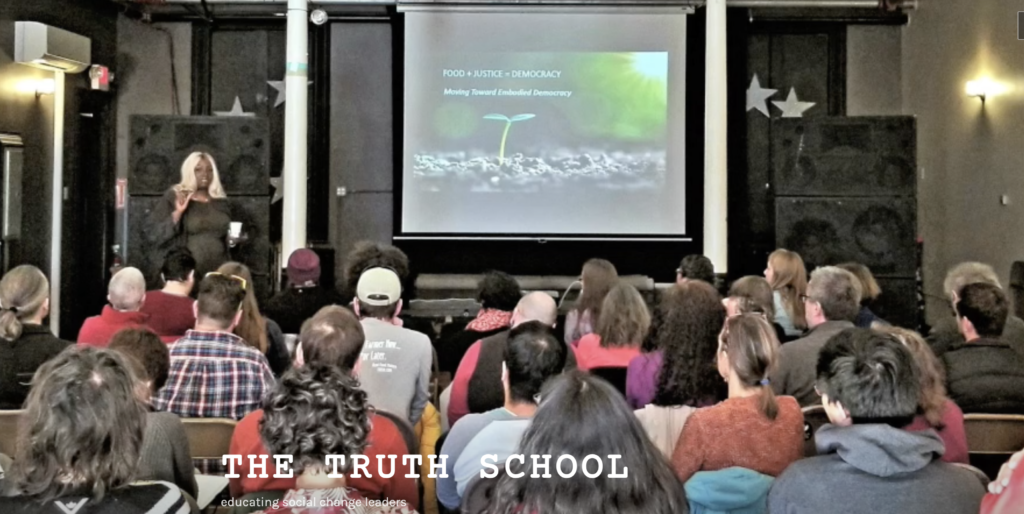 The Sojourner Truth School for Social Change Leadership has released its new catalog of classes for Fall 2022. The catalog lists 40 different courses that will be offered between now and the end of the year. As always, all classes are FREE. Some classes are on Zoom and some are in person at sites in Springfield, Holyoke, Easthampton, and Northampton, so when registering please pay special attention to the class location. All classes are taught by BIPOC people or biracial pairs. Most classes are one-session and a few are multi-sessions. We are excited to provide another rich semester of thought provoking and life-changing classes taught by a fantastic, inspiring and brilliant group of trainers. The catalog is being distributed throughout the community and can be found online here.

Among the classes being offered this fall:
Towards a Pandemic She-covery – taight by Tanisha Arena ~ 9/24/22
Let's Talk about Racism, Shall We? – Taught by Jade Barker and Cate Woolner ~ 10/2/22
Being an Ally, Not a Savoir – taught by Jana McClure ~ 10/8/22
Cultural Humility and Cross-Cultural Communication: The Building Blocks of Racial Equity – taught by Amihan Matias ~ 10/20/22 & 10/27/22
Calling in the Call Out Culture – taught by Loretta Ross ~ 10/25/22
Peace Inc. – taught by Keamo Mokone ~ 11/10/22
Singing in the Spirit: African and African American Music Connections – taught by Dr. Kathy Bullock ~ 11/29/22
Branding Critical Race Theory – taught by Tom Chang ~12/3/22
From Here to Equality: Exploring the Case for Reparations – taught by Jade Barker ~ 12/8/22
Register now at https://truthschool.org/events/

Sojourner Truth School for Social Change Leadership
We do one thing. Well.
We teach movement-building skills.
Class after class, week after week, month after month.
We prepare social change leaders to win movement struggles.
Join us.