Letter: Town Council, Read The Signs And Correct Our Course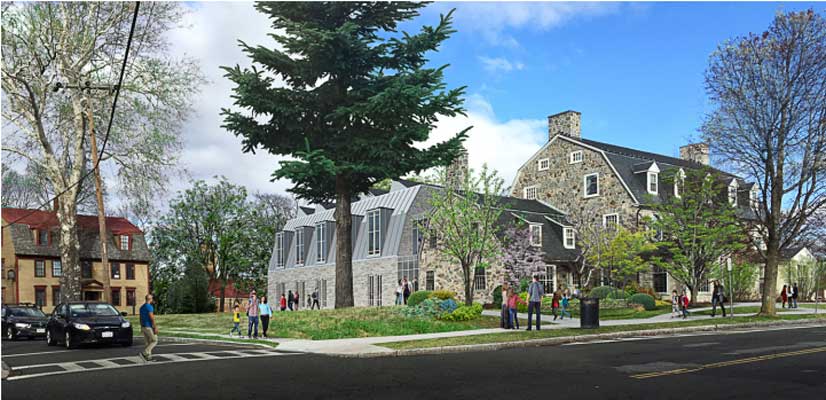 The following letter was sent to the Amherst Town Council On September 1, 2022
Public Libraries Are Shedding Books And Losing Visitors – So Why Do We Make Them Bigger? is a piece published in the Daily Hampshire Gazette, Amherst Bulletin and Amherst Indy that is based on research I conducted using data compiled by the Massachusetts Board of Library Commissioners (MBLC). It raises serious questions about the need and affordability of the Jones Library Renovation-Expansion Project, particularly regarding the 15,000 square foot addition. This expansion will enlarge the 22nd largest public library in Massachusetts belonging to the town with the state's 39th largest population, creating the 9th largest public library in the Commonwealth.
At the same time, annual visits to the Jones Library declined by 43% between 2006 and the start of the pandemic. Regrettably, this information was not made available to the Town Council before you voted to appropriate $35,279,700 for the project.
Further research has turned up a 2020 study conducted jointly by the MBLC and Sasaki Associates titled Library Space: A planning Resource For Librarians. The study found that the median size of Massachusetts libraries serving a population of 40,000 people is 38,000 gross square feet. The Jones Library is presently 48,000 square feet in size. After expansion, the Jones Library will be 61,296 square feet, a figure that is off the chart on the MBLC/Sasaki graph of Population & Building Size.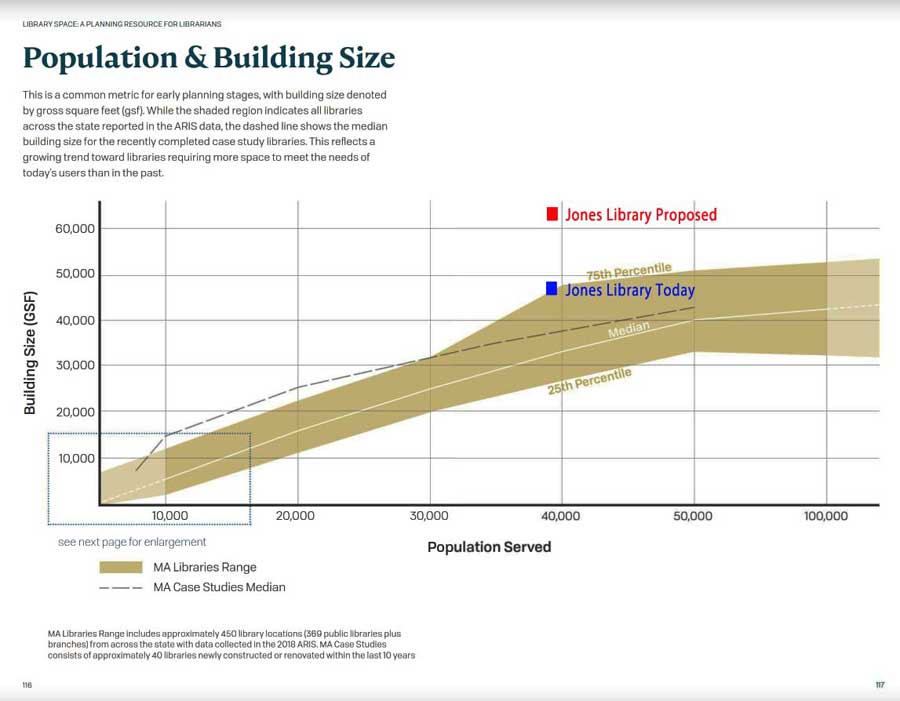 Please consider the systemic excesses inherent in the Jones Library Renovation-Expansion Project. Its climbing cost threatens the Library endowment, the Town's capital and operational budgets, the viability of the Elementary School Replacement Project and two other arguably higher priority building projects. It will also lead to the need for Amherst residents to support a larger debt exclusion tax override for the school project.
The Jones Library building undoubtedly has deficiencies that need to be addressed – the result of years of deferred maintenance.  Please lead Amherst to the only reasonable path forward.  Call a halt to the unnecessarily large and unaffordable Library Renovation-Expansion.  Then regroup, seek revenue sources for the most urgently needed library repairs, and focus on the problem of funding the school, fire station and DPW projects.

Jeff Lee

Jeff Lee is a resident of Amherst and a frequent contributor to The Amherst Indy