Issues & Analyses: FAQ On The Jones Library Expansion Project's Costs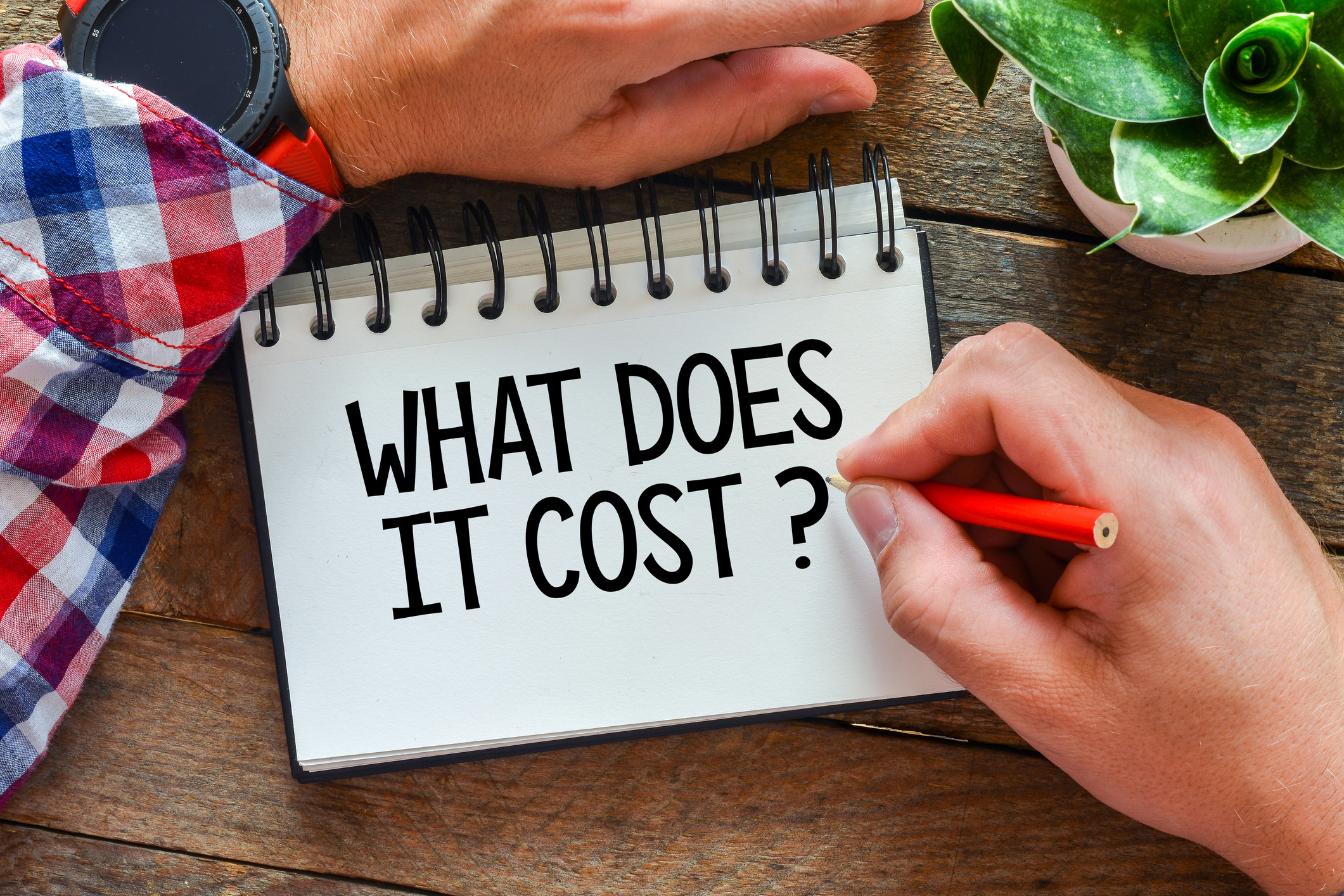 Cost estimates fo the Jones Library Project have grown by up to 50%. This informational sheet provides answers to frequently asked questions and will be updated as this story continues to unfold.
How much will the Jones Demolition/Expansion cost?
Total project costs are now estimated at $46.8 – $53.3 million. The two recent cost estimates and a summary document can be found here at the bottom of the article.
That's $10 – $17 MILLION MORE than what the Town Council and residents approved last year ($36.3 million)
These are just estimates. Actual costs will be determined by the bids received by contractors, which frequently come in higher 
Can the project be scaled back to reduce cost?
"Value engineering" – making changes to the origin plan to cut costs – has identified less than $2 million in savings, including cutting any new furniture
The estimates also use best case scenario price escalation and lower than normal contingencies. These are questionable assumptions during these volatile economic times.
A recent example: the North Amherst Library addition had an initial cost estimate of $500,000 in 2018 and a final cost estimate of $1.2 million in December 2021. Two months later, the lowest bid was $2 million."  
The state grant agency that this project is working under (MLBC) does not allow us to reduce the size of the building*
*Craig DiCarlo, Owner's Project Manager for the project told the building committee,
"The number one tool that that designers and OPM's use when they have to get the cost of a building down is usually to reduce the size of the building. The MBLC has already allowed a reduction of the size of the program and they have taken a hard line and been very clear that they do not think further reduction in the program or say the size of the building is supportable."
Can fundraising make up the difference?
Fundraising to date has only secured $3 million of the originally promised $6 million
Fundraisers have said they would try to find the additional $7 to 14 million
Their timeframe for getting additional fundraising is after construction begins
What do the Library Trustees want to do?
The Library Trustees just voted 5-1* to offer the entire $8+ million endowment to "back-up" whatever can't be fundraised
This is NOT sufficient to bridge the gap between expenses and revenue
Since the endowment is how they pay for their portion of operating costs, if it is used up to pay for the project, they would have no funds to pay for the functioning and upkeep of the library and the Town would have to pay hundreds of thousands of dollars a year to cover their expenses
*Bob Pam, Treasurer of the Library Trustees and sole dissenting vote said:
"As the financial officer of the Board I have to say no on this project. The level of risk to both the operations and to the ability to carry it through to the end is greater than I think is appropriate for this board to approve."
His article: Why I Can't Support Proceeding with the Jones Library Project
Why not keep moving ahead to get final designs, cost estimates, and bids next summer?
It is not reasonable to expect that costs will decrease by several million dollars in < 1 year
It is not reasonable to expect that fundraising will secure $7-14 million dollars in < 1 year
There is a significant risk that the Town would be stuck paying millions of dollars more for the project with money that it needs badly for other priorities
What is the impact on other capital projects (school, fire station, DPW, roads/sidewalks, and many others)?
The Town Finance Director has not yet revealed an updated analysis based on the higher cost estimates. A report from July 2022 
used the old library estimates
assumed no additional town funds above the $15.8 million promised last year
projected restrictions to all operating budgets
assumed use of $6-13 million of reserves
What do we know about the other major capital projects?
Elementary School Building

Final total project cost, town's share, and interest rates will not be known until 2023
The debt exclusion override vote is expected in Spring 2023

Fire Station and DPW

Still only have "placeholder" estimates at ~half the value of 2016 estimates
Modeling in July 2022 noted the possibility of pushing fire station replacement out to 2032

Roads and Sidewalks repair is backlogged by tens of millions of dollars
Other projects in process but without known final costs

Amherst Town Common
Pomeroy Intersection
ARPS Track/Field replacement

Necessary projects, but not yet in the queue (not a complete list)

Middle School roof replacement
Crocker Farm Elementary School improvements
Senior Center
Youth Empowerment Center
BIPOC Community Center
What else do we still need to know?
A thorough and accurate analysis of the financial impact on the town and effect on other capital projects and ongoing needs
A genuine analysis of withdrawing from the current project and pursuing necessary repairs and improvements including a space analysis, fundraising opportunities, alternate locations for programming (eg. ESL, teen space)
Sufficient, publicly available documentation of accounting (costs and funding)
Who will decide where we go from here?
The Town Finance Director has stated that it is the Town Manager's decision whether to proceed with this project or stop
The Town Manager has stated that this is conversation between the Library Trustees and the Town Council
The Town Council will be talking about this at its September 12 meeting
How do I make my voice heard?
Lynn Griesemer, Town Council President, said the following during the April 2021 vote to approve borrowing for the project:
"But I must say, and I want to make sure you hear this message loud and clear. Let me state it without equivocation, that as long as I have anything to say about it, there will be no more money than what we are voting tonight. This is all you get. And, we will not favor you in future operating budgets. The town will not allow cost overruns."
Will you help hold her and the Town Council to that promise?
You can read more about this at the Indy and MassLive:

https://www.amherstindy.org/2022/09/09/finance-committee-mulls-feasibility-of-jones-project/
https://www.amherstindy.org/2022/08/26/trustees-bet-the-farm-on-troubled-library-project-building-committee-approves/
https://www.amherstindy.org/2022/08/19/trustees-to-decide-on-risking-library-endowment-to-cover-rising-building-project-costs/
https://www.amherstindy.org/2022/08/12/new-estimate-sees-library-construction-11-6m-over-budget-trustees-consider-pledging-endowment-to-cover-gap/
https://www.masslive.com/news/2022/08/rising-jones-library-renovation-costs-alarm-amherst-trustee.html
https://www.masslive.com/news/2022/08/amhersts-jones-library-new-489-million-construction-cost-estimate-presents-real-problem.html
https://www.masslive.com/news/2022/08/amherst-jones-library-363-million-renovation-confronts-skyrocketing-construction-costs.html
You can watch recording of the the Jones Library Building Committee meetings here:
September 8, 2022 (not available yet)
The Jones Library Trustees have decided NOT to record their meetings so you would need to watch those in real time. The zoom links can be found in their agendas posted here.