Letter: It Is Unwise To Grant Jones Trustees Blank Check To Complete Renovation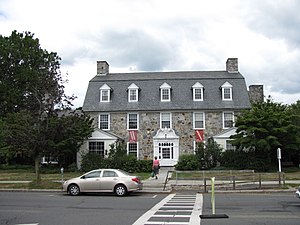 The following letter was sent to the Amherst Town Council on September 9, 2022
As some of you may know, I am involved with construction projects in many regions of the country. There are two refrains that seem to be a constant everywhere: supply chain problems and sharply rising costs. These two factors feed on each other and the addition of rising interest rates exacerbates the problems.
The town has made a commitment to the Jones Library with a defined amount of money for the new building construction. I don't believe that any amount greater than what has been committed would be prudent. Certainly, providing a blank check in these times of rising interest rates and unknown cost increases for materials and labor would be foolish.
Please consider the needs of other buildings in town which will require construction funds and will also face the same unknown cost factors.
Craig Meadows

Craig Meadows is a member of Amherst's Zoning Board of Appeals