Letter: UMass Must Address Its Contribution To Amherst's Housing Struggles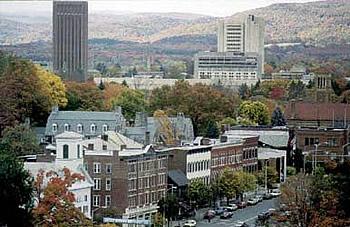 In recent Gazette coverage of the annual town/gown breakfast, the UMass chancellor was quoted, comparing UMass Amherst with other college towns in terms of numbers of students each school provides housing for, to show that UMass accommodates an ample percentage of students on campus, and therefore are not at fault for imbalances in housing availability in Amherst, with outside investors buying up homes, which then prevents families from moving here.

Amherst has a population of 40,000, where over half are college students. That means we are a town of fewer than 20,000 year-round residents.
And half of Amherst's houses are rentals, most of which are student rentals, many of which are over-occupied, over-priced, and under-maintained. Just yesterday I got another call from a telemarketer, hoping to persuade me to sell my house to a certain investment company.

The chancellor compared Amherst to the college towns of Bloomington, IN (pop 84,691), College Station, TX (pop 115,802), and St Paul/ Minneapolis (pop 730,413).

This is clearly a false equivalence. We are the second smallest town or city in the nation to house a flagship state university. That is great for the town in many ways, but there are other repercussions, that UMass must not sweep under the carpet.
I urge leaders in the town government and the university to have the robust and urgent conversations needed to solve the problem of housing availability fairly and effectively. This is one of those "if you're not part of the solution, you're part of the problem" kind of things.

Ira Bryck

Ira Bryck has lived in Amherst since 1993, ran the Family Business Center for 25 years, hosted the "Western Mass. Business Show" on WHMP for seven years, now coaches business leaders, and is a big fan of Amherst's downtown.