Amherst Mourns Death Of High School Junior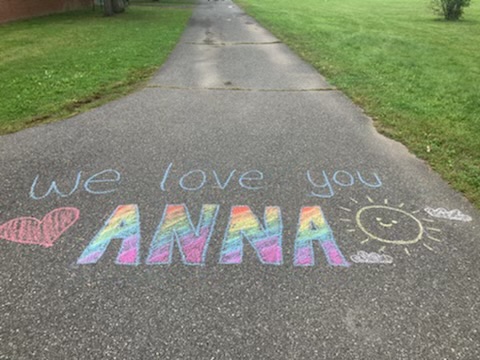 Anna Burns, a 16 year-old junior at Amherst Regional High School, collapsed near the end of a cross country race in Ludlow on September 13, 2022. They suffered a cardiac arrest, and although medical personnel at the site and EMT's were able to restart their heart, they never regained consciousness. After several days, life support was discontinued. According to the family, Anna's organs were donated as Anna had requested.
The school community was informed of Anna's passing in an emailed letter sent by Superintendent Mike Morris and Anna's family. Morris, who knew Anna since their elementary school days at Crocker Farm school, wrote," We know this is extremely difficult news and those who knew and loved Anna will process it in many different ways." He added that counselors would be available at all of the Amherst schools and additional counselors from Riverside Trauma Center were at the high school on September 19. Informal gatherings to remember Anna were planned at the family's home from September 22 through the 24th. A more formal remembrance will be held in the near future.
Anna's family shared," We know many folks know Anna – as your student, your classmate, teammate, friend and we are counting on the love and support of the ARPS community to help all of us get through this unimaginable loss. The family has created a website for others to post memories and photos of Anna at https://everloved.com/life-of/anna-burns/ .
Anna was a multisport athlete who played youth soccer and participated in high school cross country, Nordic skiing, and ultimate frisbee. Anna's cross country teammates participated in the Amherst Invitational meet at Hampshire College on September 17, sporting handwritten tattoos saying "Run For Anna".  Ana was a member of Amherst Sunrise, an environmental activist group and their comments appeared previously in the Amherst Indy. Anna identified as nonbinary and used they/them pronouns. They are survived for their parents Sarah Goff and Stephen Burns and brother Ian.