"From Watergate to Whitewater To Jan. 6 And The Future. What Can be Done?" Washington Political Pundit Bob Weiner To Give Talk At UMass On October 6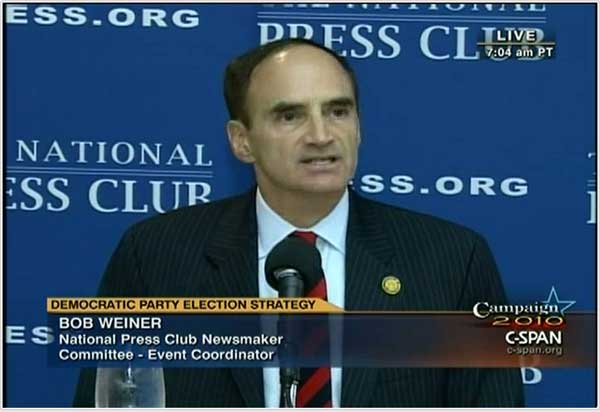 UMass History Alum Robert (Bob) Weiner '74 will be back on campus Thursday, October 6 to discuss "Watergate Through January 6–Is American Democracy Going Backward and What Can be Done?" Following Weiner's opening remarks, interactive questions and comments will be encouraged.
Once an Amherst resident active in town politics, Bob Weiner is a former Democratic National Committee Headquarter staffer who worked at the Watergate. He was a spokesperson for both the Clinton and Bush Whitehouse. He served as a part of the senior staff for Congressmen John Conyers, Charles Rangel, Ed Koch, Claude Pepper, for Senator Ted Kennedy and 4-Star General Barry McCaffrey. Weiner is a winner of the National Press Club President's Award as leader of an OpEd writing group that recruits young and college journalists as bylined co-writers for 1,000+ articles. He is also a radio and TV commentator.
The event will be at 2:30 p.m. on Thursday, October 6 in HERTER HALL ROOM 601. Weiner was invited by History Department Chair Brian Ogilvie and Professor Daniel Gordon, whose U.S. Constitutional History Class is hosting the lecture. The event is open the public. Learn more at the Umass Events website.
Bob Weiner will also be featured on WHMP's The Afternoon Buz show at 4:30 p.m. on Wednesday, October 5.