Local Cookbook Author Will Be Featured At Amherst Cinema Along With The Film Black Panther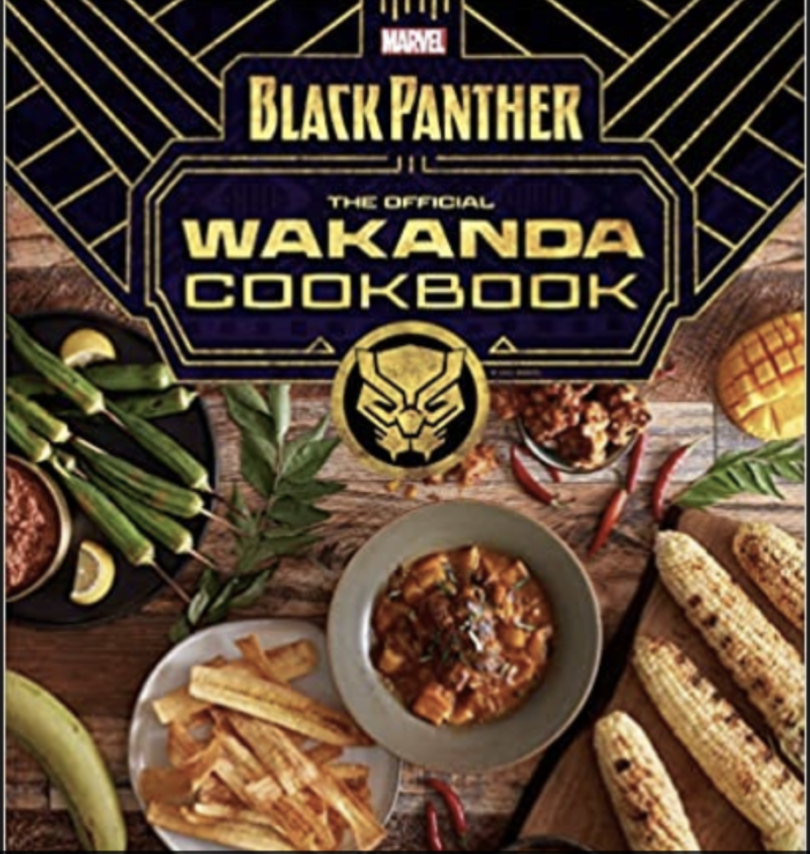 Source: Amherst Cinema

For one night only on October 3, 2022,  Amherst Cinema will feature Marvel's film Black Panther on the big screen paired with a talk by Nyanyika Banda, local author of a cookbook based on the classic Marvel film.
At 7 p.m. prior to the screening of Black Panther, Banda, creator of Marvel's Black Panther The Official Wakanda Cookbook, will speak about The Marvel Comic Universe, Foodways of the African Diaspora, and the fictional nation of Wakanda. The cookbook will be available for sale by Amherst Books in the Cinema's lobby before and after the film, and Banda will sign books following the screening.
Film Synopsis
Black Panther follows T'Challa (the late Chadwick Boseman in one of his career-defining roles) who, after the death of his father, the King of Wakanda, returns home to the isolated, technologically advanced African nation to succeed to the throne and take his rightful place as king. But when a powerful old enemy reappears, T'Challa's mettle as king and Black Panther is tested when he is drawn into a formidable conflict that puts the fate of Wakanda and the entire world at risk. Faced with treachery and danger, the young king must rally his allies and release the full power of Black Panther to defeat his foes and secure the safety of his people and their way of life.
Director: Ryan Coogler. 2018. 134 minutes. PG-13.
For more info and to view the trailer, visit: https://amherstcinema.org/films-and-events/black-panther
Tickets are available online and at the Box Office. For more info, visit: www.AmherstCinema.org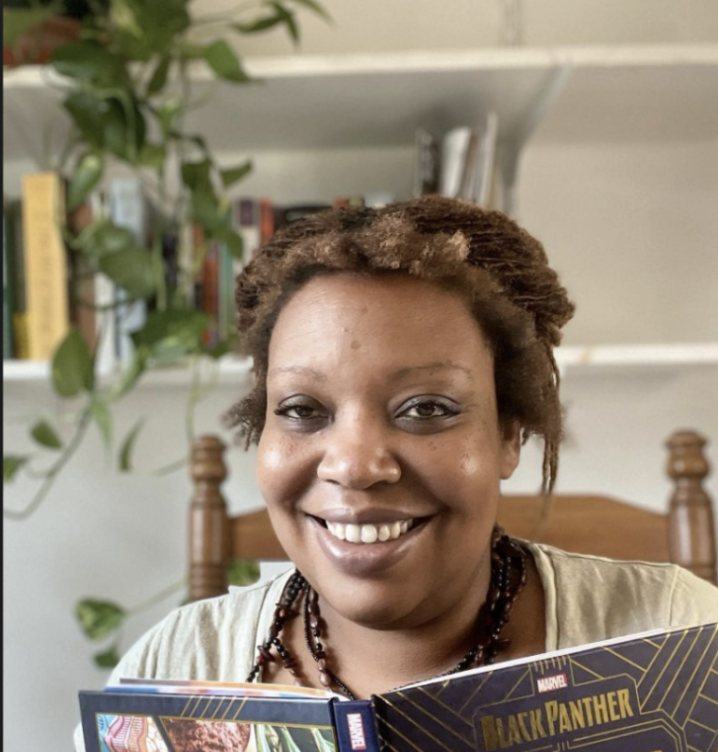 About The Cookbook
Wakanda Forever! Celebrate the flavors of Africa with this cookbook inspired by over fifty years of Black Panther comics. Create meals fit for a king with this cookbook featuring over seventy delicious recipes from the fictional nation of Wakanda and the African continent. Whether you're welcoming Wakandan envoys, or simply hosting a watch party with friends, the 70+ African cuisine-inspired recipes in Marvel's Black Panther: The Official Wakanda Cookbook make it a must-have volume for any kitchen. For a previous Indy story about Banda and her cookbook, look here.

About the Author
Nyanyika Banda, is a local writer who was commissioned by Marvel to create a cookbook inspired by the fictional country in East Africa that is home to the superhero Black Panther. Their book, Banda's dad is from Malawi and they have traveled to Africa a number of times. Banda is also a 20-year veteran of the restaurant and hospitality industry who holds a culinary degree, in addition to a bachelor's from the University of Wisconsin where they studied writing and indigenous foodways.
About Amherst Cinema
Amherst Cinema is an independent, nonprofit arts and education center brimming with world-class programs. The comfortable, fully accessible theater offers state-of-the-art projection and sound and is a welcoming crossroads for all. Amherst Cinema presents over 250 programs a year on four screens in more than 35 languages. The Cinema's innovative education program for schoolchildren, See-Hear-Feel-Film, uses the immense power of cinema to teach young learners how to write their own stories. For more information, visit: www.AmherstCinema.org