Public Comment: Synthetic Turf Poses Health And Environmental Dangers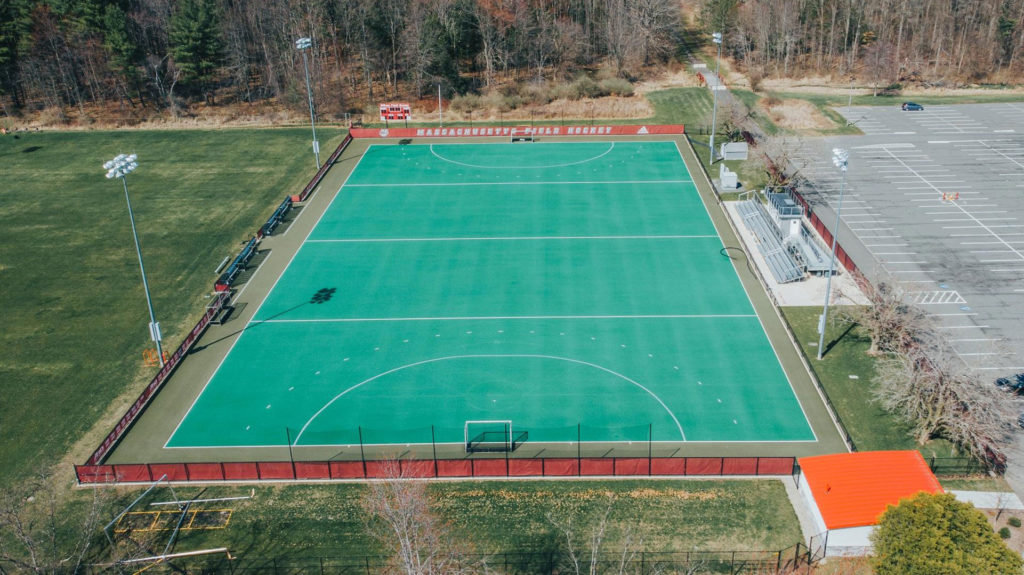 The following public comment was submitted to the Amherst Town Council on October 17, 2022.
I write in respect to the ARHS Track and Fields FY23 Supplemental Budget Appropriation of $900,000, on your agenda this evening, 10/17/22.

I support the appropriation so long as there is a stipulation that the funding only apply to an option that includes natural turf: Option 2 (Relocate the Track to a North/South orientation with a Natural Turf playing field interior), or Option 1A or 1B (Resurface Existing Track / Enlarge interior field).

I do not support the use of town funds for synthetic turf. (Option 3 – Relocate the Track to a North/ South orientation with a Synthetic Turf playing field interior).

I understand the relative advantages of synthetic turf but the health and environmental concerns outweigh any advantages, in my opinion. The presence of PFAS "forever chemicals" in synthetic turf make it a path I do not think Amherst should pursue. The fact that synthetic turf also costs $1 million more than natural turf is another reason to go with Option 2, assuming the fundraising campaign is successful in raising another $1 million.

Here are some articles on the presence of PFAS in synthetic turf. Many towns/cities are moving to ban the installation of synthetic turf, including Boston, Sharon, Wayland, Concord, Malden, and Martha's Vineyard.

https://www.eenews.net/articles/our-community-has-been-deceived-turf-wars-mount-over-pfas/

https://pirg.org/massachusetts/updates/big-news-boston-bans-artificial-turf-because-of-pfas/

https://www.wgbh.org/news/local-news/2022/05/10/more-games-or-more-grass-fields-turf-wars-play-out-across-massachusetts

https://advocatenews.net/malden/news/malden-hopeful-as-boston-bans-toxic-turf/

https://www.mvtimes.com/2022/05/03/talk-no-action-pfas/

https://www.turi.org/content/download/12963/201149/file/TURI+fact+sheet+-+PFAS+in+artificial+turf.pdf

https://www.nontoxiccommunities.com/synthetic-turf.html

If the Amherst Board of Health has not yet looked into the safety of synthetic turf, now would be a good time for a Town Council referral asking that the Board look into it further since the high school project, and now also the elementary school project, propose a synthetic turf field in the plans.

Toni Cunningham
Toni Cunningham is a frequent writer for the Indy, primarily on schools and town finance.