Opinion:  Our Community Stands With The Amherst 9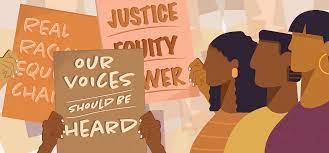 You have no rights
is what Amherst Police told nine youths after detaining them before dawn on Main Street, July 5, 2022. Instead of getting them assistance for a flat tire, the Amherst Police proclaimed the youths had no right to leave and detained them for an hour. Local, noise complaint bylaws, however, do not merit the detainment of cooperative youth. A warning for being noisy is sufficient.
You have no rights
is what the President of the Amherst Town Council implied to a Community Safety Social Justice Committee (CSSJC) member who asked why tax dollars paid the salary of a dismissive Police Chief. Instead of listening, the President silenced her with the excuse that it was inappropriate to bring up his resignation during the scheduled joint, one-hour meeting.
We have rights
is what I believe as a tax-paying, Amherst resident who is dismayed by the silencing I witness at the hands of the Town Government and its Police Department. The police need to be accountable and apologetic for their actions on July 5. Furthermore, the CSSJC, the Human Rights Commission, and the African Heritage Reparation Assembly are more equipped to do an investigation and direct the next steps; not a defensive police force. I pine for a Police Chief who heals the distrust felt by the Amherst 9, and the larger community.
We stand with the Amherst 9
is what local political organizations such as the Defund413 Amherst, Progressive Coalition of Amherst (PCA), and the Sunrise Movement Amherst proclaim. In fact, they are encouraging you to speak out at the joint CSSJC/Town Council meeting Tuesday, November 1st at 6:30 p.m. that will be conducted virtually and in person (join here on Zoom). We need your help in demanding accountability, apologies, and compensation for the nine families and their children.
Lissa Pierce-Bonifaz

Lissa Pierce-Bonifaz is a resident of Amherst.