Letter: On Tuesday, Support Questions 1 & 4. Write In Gittelson For Sheriff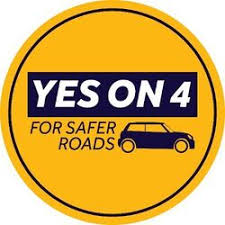 The following letter appeared previously in the Amherst Bulletin.

Every Saturday through the election, I'm canvassing to urge yes on Question 4 — to make our roads safer, reduce hit-and-run accidents, and avoid tearing families apart over minor traffic infractions. This question didn't get filed in time for the red voter handbook; pros and cons can be found online here. The question is on the back. Please turn your ballot over and join me in voting yes.
Question 1 is also clearly worth supporting. It would charge multimillionaires 4% more taxes on only the portions of their incomes above $1 million to fund education and transportation, just as the federal tax code taxes higher incomes at a higher rate. Both of these ballot questions are really about fairness.
Finally, Hampshire County voters, please join me in writing in Yvonne Gittleson, 47 Main St. Goshen, for Sheriff (you'll need to write in her address). The current sheriff seems like a decent man who's put some good programs in place. But we have the chance to do more. In the candidate forums, in her campaign flier, and in a one-to-one conversation, Gittleson impresses me as someone who not only has a strong background in criminal justice but approaches the job with an eye on transparency, equity, a fair and collaborative work environment, and due process — and has the vision and creativity to ensure that both inmates and victims gain the skills and awareness to turn their lives around and re-enter society as productive, caring individuals. To focus, in other words, on justice with a capital J.

Shel Horowitz

Shel Horowitz is an active member of Jewish Activists for Immigration Justice. His 10th book, Guerrilla Marketing to Heal the World, can be previewed at http://goingbeyondsustainability.com