Letter: Proposed Dorm On Olympia Drive Is A Parking Crisis In The Making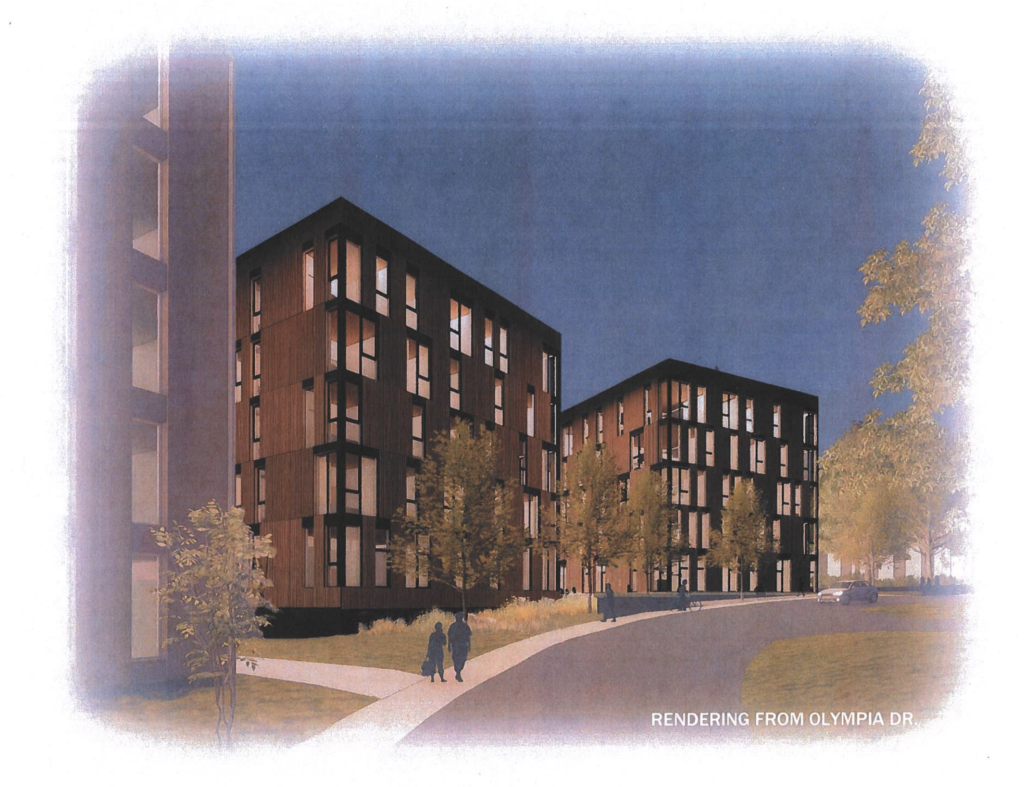 The following letter was sent to the Amherst Planning Board, Planning Department, Town Manager, and Town Council on November 16, 2022.
It is my understanding that the new Archipelago private dorm, planned for Olympia Drive, will be unrealistically depending on the already overstuffed parking in that vicinity, or the already overstuffed parking on campus.
I hope that is a non-starter for you, who should not be allowing broken plans.
All those cars will end up congesting local streets, as you know. I could throw numbers around, but you are well aware of the situation.
It is unfair, unrealistic, and should be impermissible for a developer to be able to evade their responsibilities to build a complete system. This is our community being forced to subsidize their project by providing what they refuse to provide.
This is them expecting to profit by not paying the true cost. This is like an oil company that doesn't pay the costs of cleaning up the pollution they cause.
I hope you will see it as your obligation to prevent such obvious chaos in the making. In the expression "prior proper planning prevents piss poor performance" one might assume that the prior planning was poor because of incompetence, not by design. This is poor performance by design.
Thank you for considering my opinion, and also for hopefully protecting our town.

Ira Bryck

Ira Bryck has lived in Amherst since 1993, ran the Family Business Center for 25 years, hosted the "Western Mass. Business Show" on WHMP for seven years, now coaches business leaders, and is a big fan of Amherst's downtown.