Three Candidates Vie For Associate Openings On ZBA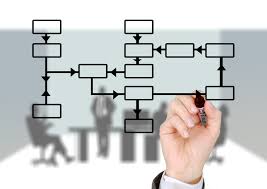 The Community Resources Committee (CRC) of the Town Council will hold interviews for three vacant associate positions on the Zoning Board of Appeals (ZBA) on Tuesday, December 20 at 10 a.m. on Zoom. The interviews can be watched live here. No public comment is permitted during the meeting. Three candidates have applied: Jordan Helzer, Vince O'Connor, and David Sloviter. The committee is not required to fill all or any of the positions.

The ZBA has five regular members (appointed to three-year terms) and up to four associate members (appointed to one-year terms). Associate members are in reserve if a regular member can't serve. Associate members are not required to attend, nor do they participate in ZBA meetings unless they have been assigned to a hearing, in which case they serve for the duration of the case. Most decisions of the ZBA, no matter how many members are present at the meeting, require at least four out of five votes instead of a simple majority or a unanimous vote. (more information here).
The ZBA has had only one associate member since June 30. Sarah Marshall was appointed to a position, but the Town Council declined to appoint John Varner because several councilors thought he might privilege the interests of abutters over developers. The vote to appoint Varner was 5-4-2 in favor of appointment. Even though he received more yes votes than no votes, the appointment failed because he did not receive the vote of a majority of the councilors present.
ZBA Chair Steve Judge has said that the absence of associate members can impede the function of the board because a minimum of four members are needed for the duration of any hearing. Also, the associate members provide a pool for future appointments to the five-member board after serving their terms as associates. Each associate is appointed for a one-year term. There may be up to four associate members, so it would be possible to select all three of the applicants.
The three applicants submitted statements of interest to the CRC. Jordan Helzer said he has spent much of his life in Amherst, living in North and South Amherst. He has worked as a bus driver for UMass and is training with Pelham's volunteer fire department. He said, "I believe fairly strongly that the job of the Zoning Board of Appeals is to support the interests of the Amherst community first. I understand that the point of the ZBA is to resolve disputes and make exemptions from zoning laws, where such exemptions are reasonable." He added that his work in UMass Transit has given him special interest in accessibility and the needs of disabled residents.
Vince O'Connor has lived in Amherst for 48 years and has served on many boards and committees, including the Community Preservation Act, Public Works, Town Manager search, Town Hall Building, and Bicycle committees, as well as having been a County Commissioner and 31-year Town Meeting member. He has also assisted in the construction of six houses for Habitat for Humanity. In his statement, O'Connor says that "[the Zoning Bylaw] belongs to every resident. It would be an honor to be appointed to interpret the Zoning Bylaw on behalf of all residents." O'Connor now lives in North Amherst.
The third applicant, David Sloviter, wrote that he has previously owned and operated a business and now administers a small part of the product line from that business out of his home. He added that he has served on boards in Philadelphia and Colorado. "I have also developed real estate projects on a small scale so I have experience dealing with design, construction, and zoning," he wrote. "That is in addition to extensively renovating three residences, including my home in Amherst where I dealt with zoning and the [Local] Historic District Commission." Sloviter lives near the town center.
In a communication from 2021, Judge elucidated the qualities and experience desirable for effective service on the ZBA. He especially noted that although the ZBA is diverse in age, home ownership, and experience, most members live near the town center. He suggested that it would be beneficial to have members who live in other areas of town. In the past, those with little or no experience in zoning, construction, or architecture have been appointed to associate positions and have used the year as a chance to learn about zoning. 
In the interview process, each candidate will have two to three minutes to answer previously received questions. However, in contrast with previous CRC interviews, committee members will now be able to ask follow-up questions. CRC members will vote on which candidates to recommend to the Town Council for appointment, immediately following the interviews.
Members of the CRC are Mandi Jo Hanneke (Chair, at large), Pam Rooney (Vice Chair, District 4), Shalini Bahl-Milne (District 5), Jennifer Taub (District 3), and Pat DeAngelis (District 2).