Amherst BID Announces New Round OF ARPA Grant Applications For New Business And Technical Assistance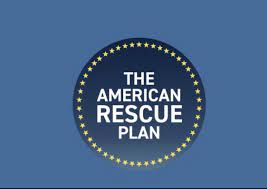 Source: Amherst Business Improvement District
The Amherst Business Improvement District (BID) announces the second round of American Rescue Plan (ARPA) Grants for new businesses and technical assistance. The Amherst BID continues to work closely with the town on economic recovery, revitalization, and growth. Grants from the first round were made in late summer of 2022.
The Application deadline is February 15, 2023. Applications will be reviewed between February 16 – 28. Funding will be released immediately upon award notice.
• Applicants can apply for ONE of the two grants:
New Business Grants
The Amherst BID, in collaboration with the Town of Amherst, has been allocated ARPA funds to help new businesses in Amherst get open. This grant is to support small, brick and mortar storefront businesses throughout the Town of Amherst. New business can apply for awards of up to $10,000. The Application deadline is February 15, 2023. Applicants must have a fully executed lease and business plan.

Technical Assistance Grants
These funds are to assist with professional fees that are helpful in opening a business. These funds can be paid for assistance with architects, attorneys, internal systems, build-out needs, branding specialists for logos and web design etc. Applicants must have a preliminary business plan including a concept, budget, and management plan, and have found space that would be suitable for your concept. A fully executed lease is not required to apply for this grant.
This application may be used for either the new business grant or the technical assistance grant.
Follow-up, reporting, and completion of projects will be required.
For more information contact info@amherstdowntown.com.