Hampshire College Receives $1 Million Gift From Co-Founder Of Stonyfield Organic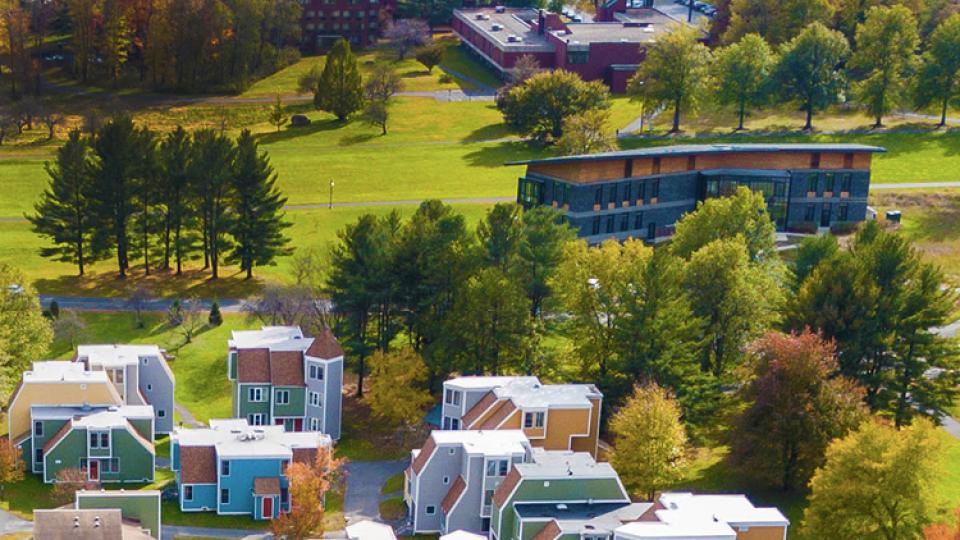 Source: hampshire.edu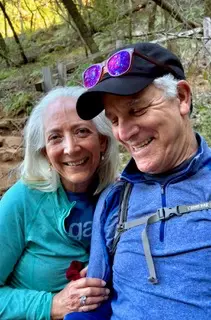 Hampshire College has announced a $1,000,000 investment in its Change in the Making campaign by alum Gary Hirshberg 72F and his wife, Meg Cadoux Hirshberg. Change in the Making: A Campaign for Hampshire has raised almost $39M of its $60M goal since its launch, in January 2019.
The Hirshbergs are the seventh donors to invest $1 million or more in a campaign that includes two of the largest single gifts in Hampshire's 50-year history and has garnered participation from more than a third of the College's graduates. Their gift will be matched dollar for dollar as part of the Jim and Paula Crown Founders Challenge.
In announcing their gift, Gary Hirshberg said, "Fifty years ago, Hampshire gave me the tools and confidence to overcome countless challenges in building our mission-driven business. And today, Hampshire offers a distinctly important, pragmatic, and inspiring example of how to help young adults invent new, entrepreneurial solutions to our most pressing social and environmental challenges. In an era when many question the role, relevance, and ROI of traditional undergraduate liberal arts education, Hampshire deserves to be supported and encouraged."
"I'm deeply grateful to Gary and Meg for their generosity and commitment to Hampshire. This gift comes at an important time as we implement our latest innovative approach to undergraduate liberal arts education," said President Ed Wingenbach, who is leading the College's transformation to an adaptive, unbounded curriculum that empowers students to pursue pressing global issues. "We're reinventing college for today's students, who in the face of global challenges are more focused than ever on how to make an impact from the moment they leave high school. This vote of confidence from some of the most innovative and forward-thinking American entrepreneurs is extremely meaningful."
Gary and Meg Hirshberg join campaign cochairs Ken Burns 71F, Lucy McFadden 70F, Julie Schecter 71F, and Gail O'Neill Caulkins 73F in the ranks of founding alums who have made pacesetting campaign gifts. Launched four years ago this month, Change in the Making: A Campaign for Hampshire plans to raise $60 million by 2024 to fuel Hampshire's curricular transformation, enact its plan for financial sustainability, and ensure its leadership as a distinctive and experimenting institution.
"Gary is an incredible example of what Hampshire instills in its graduates: he has an entrepreneurial mindset coupled with a drive to transform industries, institutions, and our world," said campaign cochair Ken Burns. "This is the same reimagining we need in higher education today, and Gary and Meg's investment in Hampshire will fuel that transformation."
The Change in the Making campaign comes at a watershed moment for Hampshire College, as it reclaims its position as an innovative leader in the changing landscape of higher education. Founded in 1970 to fundamentally reshape undergraduate liberal arts, the College pioneered an interdisciplinary, project-based pedagogy that makes students the architects of their own education and relies on substantive narrative evaluation rather than traditional grades. Since 2019, Hampshire has built on this foundation with a bold new model, dismantling its interdisciplinary schools to draw from areas of expertise across all academic fields to confront pressing global questions and put urgent issues at the center of the curriculum.
The campaign was launched in response to a potential closing of the College, and alums and friends have contributed some $39M, including two historic $5M gifts. First-year enrollment increased 75 percent last year over the previous year and the College continues to meet all of its financial sustainability targets.
About Gary Hirschberg
Gary Hirshberg is cofounder, chief organic optimist, and former longtime CEO of Stonyfield Organic, the world's leading organic yogurt producer. He is also cofounder and chair of two organic advocacy and education NGOs and the Hirshberg Entrepreneurship Institute, which supports mission-driven entrepreneurs. An active investor and philanthropist, Gary is involved in a number of projects, among them establishing an organic entrepreneurship center in Motueka, New Zealand. He has received 12 honorary doctorates and numerous awards for corporate and environmental leadership, including a 2015 Champion for Children Award from Mount Sinai Hospital's Children's Environmental Health Center and a Lifetime Achievement Award from the U.S. Environmental Protection Agency.