School Building Committee Works To Minimize Higher Cost Estimates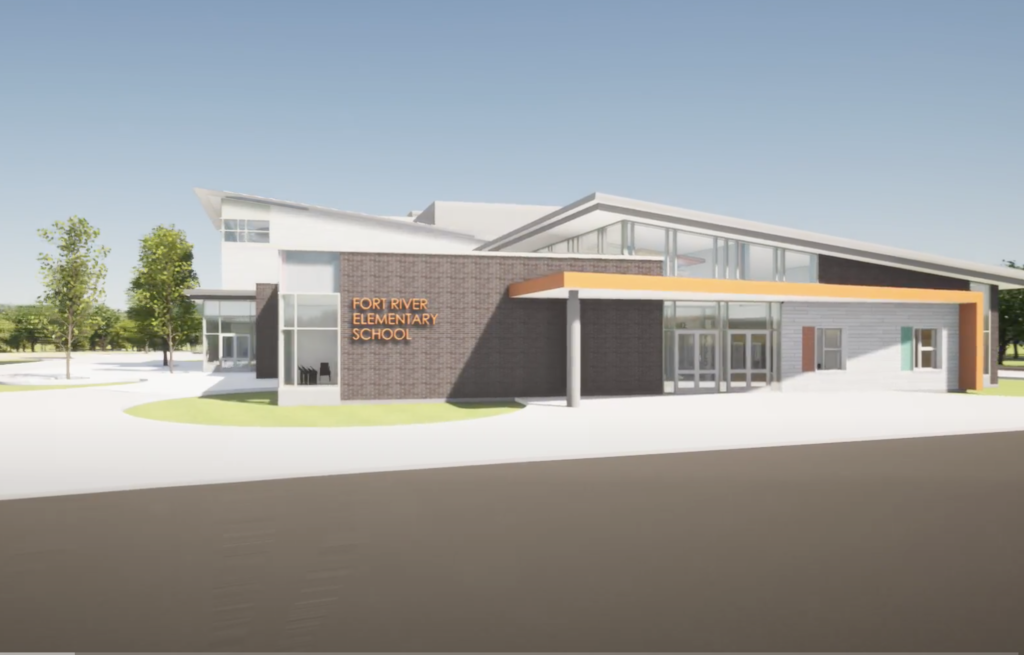 Explaining that "the amount of (cost) escalation in the past six months outstripped the assumptions of both estimators", Margaret Wood from Anser Advisory (the Owner's Project Manager) unveiled the latest cost estimates for the elementary school building project at the January 13, 2023 Elementary School Building Committee (ESBC) meeting. Professional cost estimates from A.M. Fogarty and PM&C have been reconciled to within 1% of each other, with total construction cost now at $87M (their estimates from June 2022 were $78M and $84M, respectively). Total project cost, which typically includes an additional 25% for "soft costs", was not revealed.
ESBC members received the cost estimates on Tuesday night (1/10/23). DiNisco Design, the architects for the project, shared a document containing a list of "Value Engineering Options" which they reviewed with the committee during the meeting. This list proposed approximately $5M in potential reductions to the total construction cost. According to a memorandum from Wood, "The goal in this effort is to identify savings while maintaining the durability, quality, function and educational aspects of the design." 
Committee members offered some feedback on the items presented, and Chair Cathy Schoen encouraged further input in writing from the committee and the public. She indicated that the committee would resume its discussion next week. The intention is to make as many decisions about these revisions as possible before the project is scheduled to be presented to the Amherst Town Council on January 23. The current design and costs will also be discussed at Community Forums on Wednesday January 25 at 8:30 a.m. and Thursday, January 26 at 6:30 p.m. (To join: https://us06web.zoom.us/j/84075498020; Meeting ID: 840 7549 8020).