Superintendent Recommends Delaying Move of Sixth Grade By Three Years. Space Crunch Anticipated At Fort River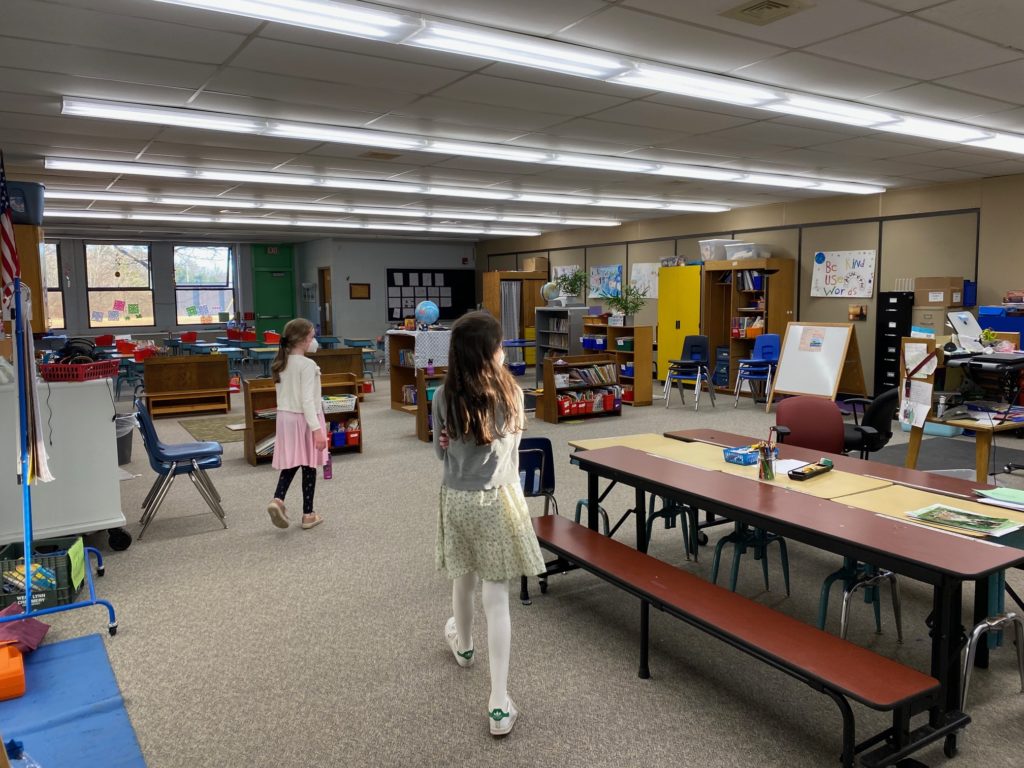 At the Amherst School Committee meeting on January 24, Superintendent Michael Morris recommended changing the timeline for moving sixth grade students to the middle school from Fall 2023 to Fall 2026. This would line up the transition with the expected opening of the new K-5 elementary school at the site of the current Fort River elementary school. A vote is scheduled for February 16.
Morris said reasons for the three-year delay included:
An $800,000 budget deficit projected for FY24, and other budgetary challenges are expected to worsen partly due to the expiration next year of Covid-relief funding.

Enrollment has declined faster than expected, relieving pressure on space in the elementary schools.

The Department of Education deemed the sixth grade at the middle school a fourth elementary school, complicating staffing and finances.
Postponing the move, Morris said, would simplify staffing and minimize anticipated budget reductions.
Due to declining enrollment, space is expected to be available at Wildwood and Crocker Farm to accommodate sixth grade through 2026. At Fort River, however, space will be tight, primarily due to the Caminantes program which expands by a grade each year and requires three classes per grade. Fort River is also home to two of three district-wide special education programs which use three classrooms.
This fall 2023, Fort River is projected to have 20 general education classes, Wildwood to have 16, and Crocker Farm to have 15 — a significant change from five years ago when Wildwood had many more students than Fort River. By the 2025-2026 school year, Morris projects there will be 22 classes at Fort River while Wildwood and Crocker Farm are projected to have 14 each. A plan that seeks to rebalance staffing levels across schools will be shared at the next meeting, Morris said.
To ease the space pressure at Fort River, the district has considered alternatives such as shifting some students to one of the other schools — a kindergarten class or special education program, for example — but decided against it because, Morris said, "we would be reducing access to one or both of those programs [Caminantes/special education]."
Mobile classrooms were also considered but ruled out due to cost, accessibility, and that they would take up outdoor play space. Construction of the new K-5 school at Fort River is scheduled to begin in summer 2024 and will result in the temprorary loss of a play area for younger students. 
The combination of the building space crunch and the construction project concerned some committee members.
"I feel like we're doubling down on the pain for the community at Fort River," Chair Allison McDonald said. "If we do make this decision [to delay moving the sixth grade], it's not great for Fort River."
Increased Class Sizes
One strategy to address the budget and space challenges, Morris said, is reducing the number of classrooms, which will increase class sizes in some instances.
This year, the average class size is 18 students; next year it is projected to be 19, with a couple of classes at 23 or 24 students. "This is larger than families have become accustomed to," Morris said. "But for Hampshire and Franklin counties, [an average of 19] is a remarkably low number."
While none of next year's projected class sizes exceed current preferred ranges, committee members suggested revisiting the class size guidelines, ostensibly to consider raising them. McDonald pointed out that the guidelines were written before the co-teaching model became prevalent in the schools, which pairs a special education teacher with a regular classroom teacher, resulting in two full-time educators in those classrooms. Morris added that many teachers at Wildwood and Fort River also have very large classrooms of 1,900 square feet, and at Crocker Farm, cubbies inside the classrooms will be moved to the hallways this summer, creating more usable classroom space.
At the next meeting on February 16, in addition to the vote on the timeline for the sixth grade move, and review of a staff rebalancing plan, the complete FY24 budget will be presented. A public hearing on the budget is provisionally scheduled for March 2.