Amherst Cinema Reaches Collective Bargaining Agreement With Box Office Staff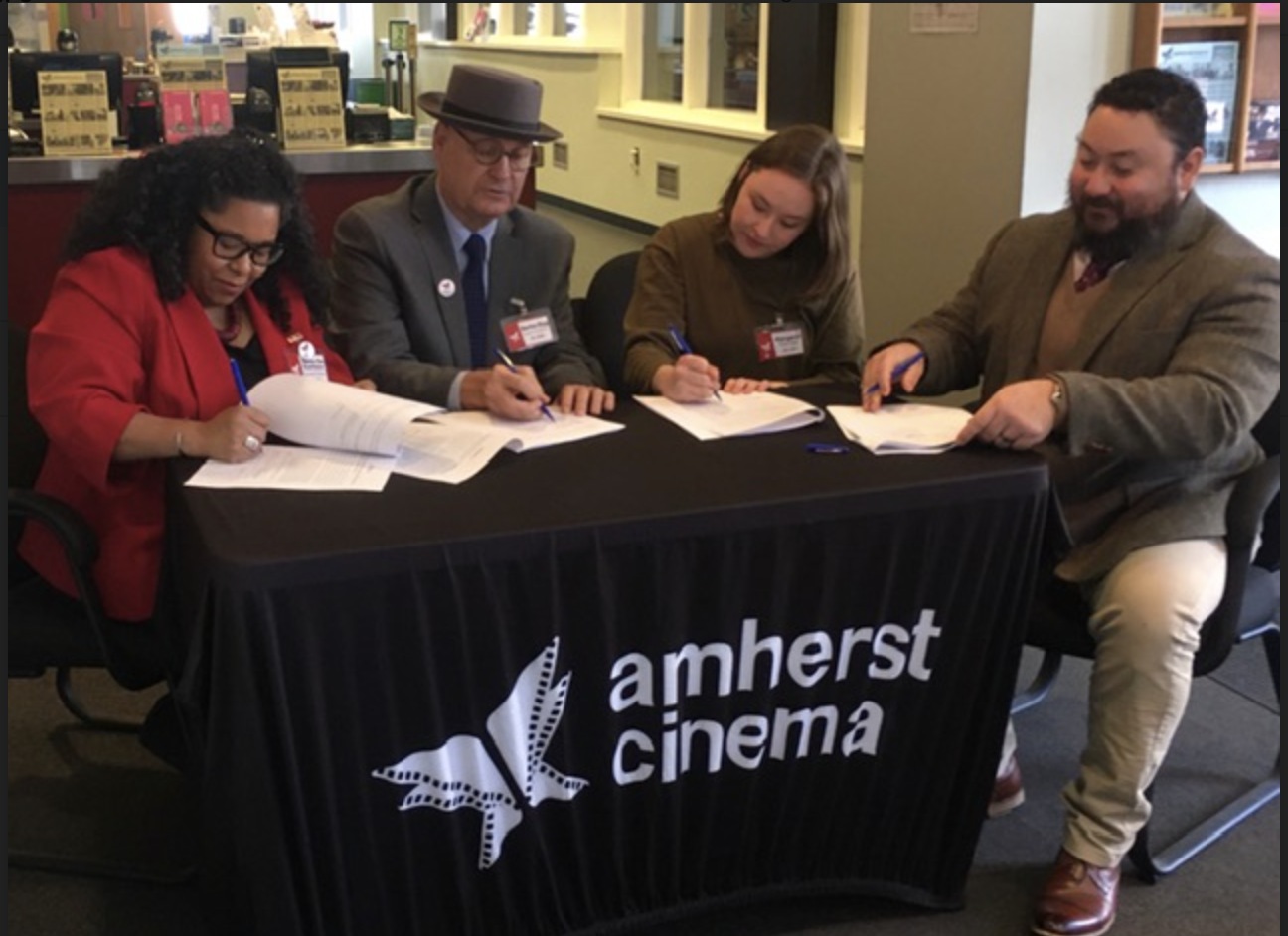 Source: Amherst Cinema
Amherst Cinema announced on February 3, 2023 that it has signed its first collective bargaining agreement with Amherst Cinema Workers United (ACWU). The contract is the result of a six-month bargaining process and was unanimously ratified by the Cinema and ACWU last week.
The CBA is effective through June 2025. The ACWU bargaining unit, representing 10 hourly, box office and concessions staff, will see an average raise of 6% in the first year of the agreement. In addition to wage increases, the agreement provides essential leave and benefit policies.
The agreement is the result of a collaborative effort between Amherst Cinema, ACWU, the Pioneer Valley Workers Center and the legal team at Sullivan, Hayes & Quinn, to negotiate a first contract.
A statement issued by the Cinema's Board of Directors noted "As a cultural institution located in a vibrant arts and educational region, Amherst Cinema's greatest asset is the creativity, energy and enthusiasm of our employees. We are pleased to have been able to work closely with the ACWU to reach a new collective bargaining agreement that provides a stable workplace structure for years to come. We look forward to continued cooperation and meaningful dialogue that will further enhance and strengthen our organization."
About Amherst Cinema
Amherst Cinema is an independent, nonprofit arts and education center brimming with world-class programs. The comfortable, fully accessible theater offers state-of-the-art projection and sound and is a welcoming crossroads for all. Amherst Cinema presents over 250 programs a year on four screens in more than 35 languages. For more information, visit: www.AmherstCinema.org