In Memoriam: Black Studies Pioneer John Bracey Joins The Ancestors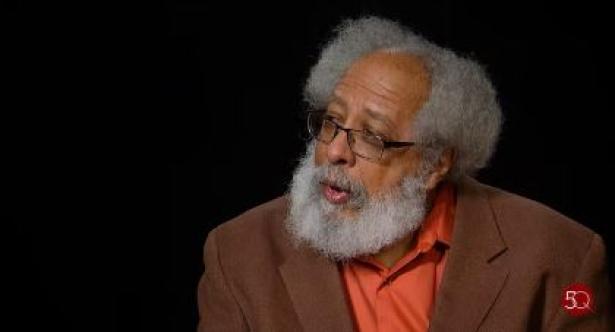 The following article, "Black Studies Pioneer John Bracey Joins the Ancestors" by Walter Hudson, appeared in Portside on February 9, 2023. It appeared originally in Diverse Issues in Higher Education on February 5, 2023.
A faculty member in the W.E.B Du Bois Department of Afro-American Studies at UMASS since 1972, Bracey served in various roles, including chairing the department and directing the graduate certificate in African Diaspora Studies.
An expert on Black social history, racial ideologies and movements and the history of African American women Bracey wrote and edited a number of books including Black Nationalism in America, African American Women and the Vote: 1837-1965; African American Mosaic: A Documentary History from the Slave Trade to the Twenty-First Century that he co-authored with Dr. Manisha Sinha; and SOS—Calling All Black People: a Black Arts Movement Reader that he edited with his colleague, Dr. James Smethurst and well-known poet Sonia Sanchez.
"Professor Bracey was a walking encyclopedia and was one of the most brilliant and prolific thinkers that I've ever met and had the opportunity to work with," said Dr. Jamal Watson, the former executive editor of Diverse and a faculty member at Trinity Washington University. Bracey directed his doctoral dissertation and was his master professor at UMASS.
"Professor Bracey was extremely generous with his time and his mentorship, but he was also laser-focused on building the next generation of leaders who would protect and build on the field of African American studies," said Watson "He greatly transformed the trajectory of Black studies and was instrumental in mentoring hundreds of scholars who he single-handedly helped transition into the academy. But more importantly, he had a deep and abiding love for Black people and that was evident in everything that he did."
Born in Chicago, Bracey grew up in Washington, D.C. and attended Howard University, Roosevelt University in Chicago and completed graduate work at Roosevelt and at Northwestern University. In the 1960s, Bracey was active in the Civil Rights, Black Liberation, and Peace movements as a member of the Congress of Racial Equality (CORE), Chicago Friends of the Student Nonviolent Coordinating Committee (SNCC), Students for a Democratic Society (SDS), and the Revolutionary Action Movement.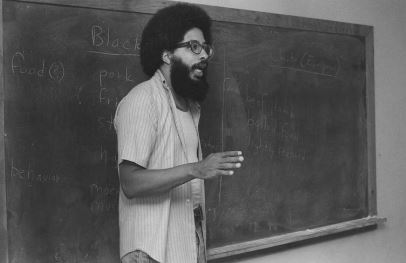 Bracey was lauded for his early work on editing the papers of the NAACP and was successful in helping UMASS secure the papers of Dr. W.E.B Du Bois, the towering Black intellectual who grew up in nearby Great Barrington, Massachusetts.
In 2021, UMass Chancellor Dr. Kumble Subbaswamy announced the establishment of an endowed graduate fellowship in honor of Bracey. The fellowship was announced in conjunction with the school's Black Presence Initiative, an effort to explore and document the experiences of Black students at UMass Amherst.
At the time of the announcement, Subbaswamy praised Bracey for leading the efforts "to record and archive the many impressive and enduring contributions the Black members of our community have made to UMass. It is only fitting that the campus create a permanent acknowledgement of the transformative role he has played on our campus."
A lifetime member of the Association for the Study of African American Life and History and of the Organization of American Historians, Bracey received numerous awards and accolades and was the recipient of an honorary degree from the College of Wooster in 2013. In 2018, Bracey was among a number of scholars that Diverse recognized.
[Walter Hudson can be reached at whudson@diverseeducation.com ]