Opinion: Amherst/Pelham Educators And Staff Are Valued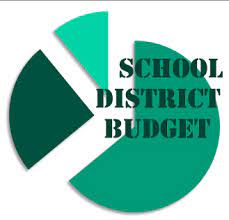 I am writing this as an expression of my own personal beliefs as an Amherst resident, so I'll start with a couple of disclosures; I am chair of the Amherst-Pelham Regional School Committee, serve on the Amherst School Committee and work in the district as the Assistant Director of Facilities. It's quite probable that at least one of those positions may inform my opinions here.
For a little over a year, the Amherst Pelham Education Association (APEA) and the School Committee have been negotiating a contract agreement for our educators and support staff. They started off with a type of negotiations (IBB or Interest Based Bargaining) that had previously been used to settle a contract between the district and the teachers' union. After a short period, the APEA decided they no longer wanted to negotiate using this method and opted for a more traditional "give and take" style of negotiations. Ultimately, the two sides drifted further apart and closer to impasse. That is when the School Committee sought the assistance of the Department of Labor, who then concluded that mediation was necessary to reach an agreement. That brings us to where we are right now.
The conversations that have been going on publicly about negotiations have been heavily charged with emotion and, at times, void of factual data. It's absolutely true that inflation has been in the ballpark of 8 percent and that 2.5 percent does not close the financial gap for anyone, including the district. It is also worth noting that the four towns in the region have not seen an increase in revenue commensurate with inflation and so, in turn, they have only offered the school committee a 2.5 percent budget increase to fund level services in our schools. Our buildings have not seen a decrease in maintenance needs nor has our facilities department realized any savings that offsets the effects of price hikes. Food service costs have not yielded to inflation. Our transportation department has absorbed the very same increased fuel and operating costs that all of us who work for the district have. The effects of inflation have spared no one.
A grim economic forecast coupled with a test of our values has brought us to a point where we are looking at some very tough decisions this budget season. The School Committee has asked for more money from the four towns that comprise the region. The answer was no, but not because of a lack of valuation of our schools or of our educators but because of a lack of ability to fund the needs of all four towns adequately due to increased costs that don't match up with revenue. The School Committee has maintained their commitment to our educators by dedicating more than 80 percent of our budget to salaries and benefits. On average, Amherst-Pelham Regional teachers make $85,000 a year, which is $20,000 a year more than Northampton and around $7,000 more than East Longmeadow and Longmeadow. If that doesn't speak to where our values lie than perhaps the advocacy of some of my colleagues on the School Committee for increased funding for K-12 education at the state level gives a hint as to what we, as a community and on our school committees, value most.
I stand in solidarity with the chair of the Amherst school committee in her plea to the town of Amherst to give every last cent of the additional $345,000 that they will receive from the state and other sources to our schools. I do not disagree with my co-workers in the district, that the cost of living continues to rise at a rate far higher than our increases in compensation, with no relief in regard to the workloads we all share. However, I wholeheartedly disagree with the notion that we don't value our educators or staff, at the local level. I can't be the only person who sees that the trickle-down effect of years of anti-public education advocacy at the federal level by one political party and the failure to protect our nation's most valuable asset (public education) by the other major political party, is exactly how we have gotten to where we are today. It cannot be an obscured fact that the promises of the Fair Share amendment, here in Massachusetts, have not yet come to fruition for our K-12 schools.
The fact of the matter is that I, personally, value our educators and staff very much and have some very deep and meaningful relationships with many of them and so does my child. While I'm not here to speak of behalf of either school committee I sit on, I'm certain that I am not alone in my appreciation for those we trust with educating our children. It is unfair to expect any school board to do so much more with so much less while leaving every aspect of our school system intact. If we could proceed with zero cuts and significant wage increases across the board, we absolutely would. Afterall, we're talking about a body of elected officials and what better way would there be to get re-elected than to be part of the school committee that did the impossible? There in lies the rub. It is not possible to increase salaries at a rate that exceeds the amount of money we are budgeting while cutting nothing and no one. That is the ugly truth here.
If our country truly valued equitable access to public education, we would not be where we are right now. If our state kept their promises and gave us our fair share of revenue increases, we would not be here. If our local institutes of higher education felt the obligation to ease the financial hardship, we would find ourselves in a far better place, here in Amherst. Public education funding needs to be a priority for our entire country and not just a burden that local municipalities are asked to bear the brunt of. The circumstances we face will continue to devolve until something drastic happens and it is going to take far more than action by a local school board to create that change, and that sad reality is grossly unfair to our children and, ultimately, to the future of public education.

Ben Herrington is Chair of the Amherst Regional School Committee