Allison Estes To Replace Nick Yaffe As Wildwood Principal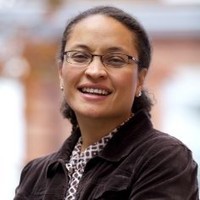 Allison Estes, the Assistant Principal at Wildwood Elementary School since 2018, has been chosen to replace Nick Yaffe when he steps down from the leadership role at the end of this school year.
An announcement from Superintendent Michael Morris, sent via email to Wildwood families on March 21, said that a formal interview process was completed and Estes was selected. "Given her outstanding qualifications, proven track record in an administrative role at Wildwood School, and the unanimously positive feedback from the interview team, we are advancing Ms. Estes as the sole finalist for the Wildwood Principal position," Morris wrote.
Estes had briefly worked in management consulting before finding her calling as an educator, working in California and then for 16 years as a special education teacher in Plymouth, New Hampshire. Estes joined Wildwood in 2017 as a fifth grade classroom teacher and was promoted the following year to Interim Assistant Principal. She holds two Master's degrees in Education and completed a principal certification program at Plymouth State University. In 2017, Estes participated in a recorded introductory interview with Morris, and in 2018 she did a second interview, this time alongside Yaffe.
Long-time Wildwood Principal Yaffe, 69, announced his retirement in a playful and poignant video message shared with families last November. Yaffe has led Wildwood since 2010 following the closure of the Mark's Meadow school on the UMass campus. Yaffe was principal of Mark's Meadow for six years and prior to that taught kindergarten since 1990. High School journalist Mackenzie Schreyer interviewed Yaffe for this recent article in the high school paper, The Graphic.
According to the announcement from Morris, the Wildwood community will have an opportunity to meet with Estes and provide feedback on Monday, March 27 at 5:30 p.m. in the Wildwood cafeteria.