Finance Committee Backs Off Using Reserves For Garage Demolition After Public Comment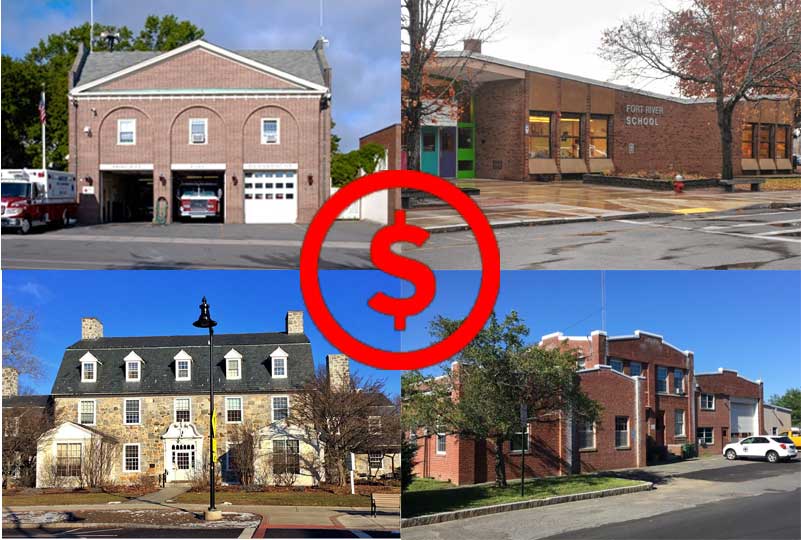 Amherst Finance News Highlights For The Week Of April 17, 2023
Razing Of Town-owned Building To Be Funded From Capital Budget And Not Free Cash
Over the past several weeks a majority of members of the Finance Committee and Town Council have successfully opposed Town Councilor Ellisha Walker's proposal to use an additional $5 million of the town's reserve funds to lower the size of a proposed debt exclusion override to pay for replacing two elementary schools. Their argument was that reserves, which are comprised of Free Cash and various Stabilization Funds, should be considered "rainy day" accounts to be used for unforeseen expenses, or, in the case of the Capital Stabilization Fund, as a "piggy bank" for a planned new Central Fire Station.
■ See related Details Of May 2 Override Vote Finalized
Alert members of the public pointed out an inconsistency in a funding request under consideration at the April 18 Finance Committee meeting:
Appropriate $110,000 from Free Cash to demolish the gas station at 24 Montague Road located behind the North Amherst Library including site improvements to facilitate the integration between the adjacent properties.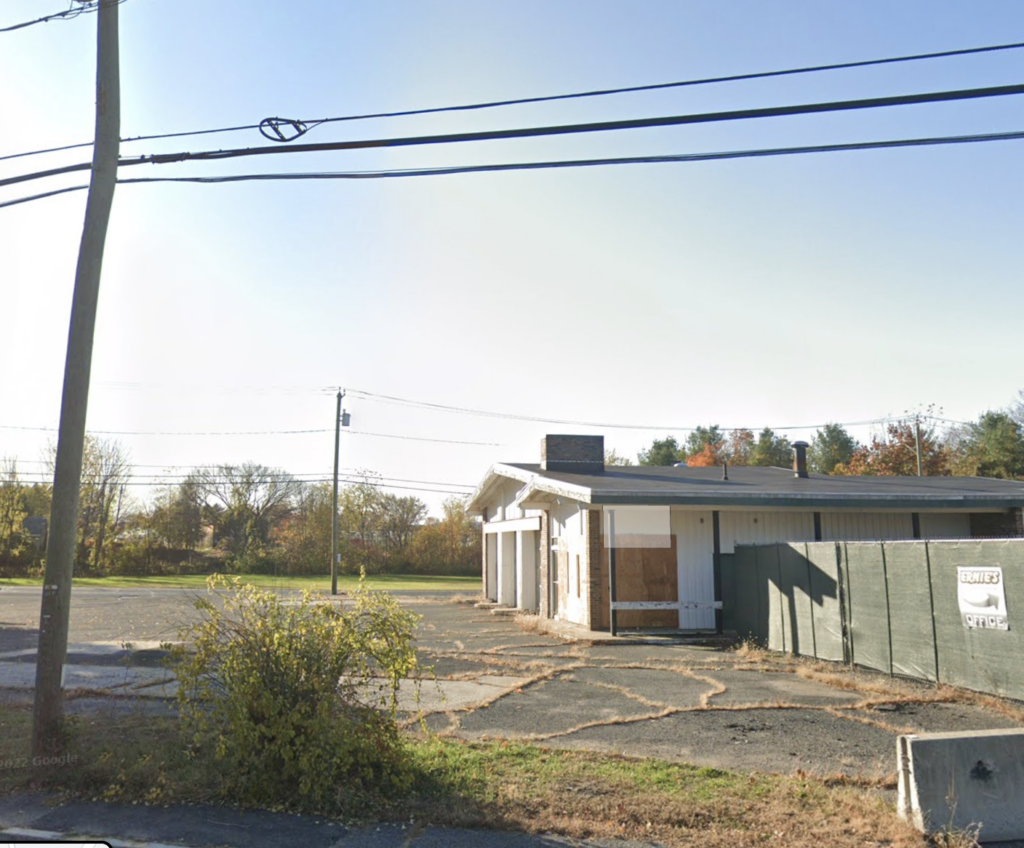 The property referred to is the former Village Auto Service building purchased by the Town in 2017. It is being demolished to make way for a 21-car parking lot next to the North Amherst Library. The library has been remodeled, expanded, and fitted with a new community room using funding from an anonymous donor.
During the public comment period at the start of the meeting, Amherst resident Toni Cunningham contended that the need to tear down the derelict building was "neither unforeseen nor extraordinary," and therefore was not a proper use of reserves as laid out in the Town's Financial Management Policies & Objectives. She proposed that the demolition be paid for out of the FY24 capital budget that has not yet been finalized.
Maria Kopicki of South Amherst also objected to paying for the demolition out of reserves. "We've just had a debate about the use of reserves to support the new school project and the people of Amherst were told by the Town Council that they will be the only ones to pay for it — without meaningful help from the $24 million of reserves. Some of you said that was because that money is being saved for the fire station project despite there being no evidence of progress toward that end."
She continued, "At the same meeting the orders on today's agenda were referred to the finance committee seeking to use reserves for other purposes including, as Toni just mentioned, the demolition of a gas station that is in no way a surprise, a crisis, or the fire station."
Finance Director Sean Mangano said that he and Town Manager Paul Bockelman agreed with the public commenters, though he added that "free cash can be used for one-time capital purposes."
Mangano suggested altering the wording of the financial order with "Repurposed Capital" replacing "Free Cash" as the funding source. He explained that Repurposed Capital represents unspent money from capital projects that have come in under budget, and its current balance is about $500,000.

"I think that's a much better way of doing it," said Committee Vice Chair Cathy Schoen. "I agree," added Town Council President Lynn Griesemer.
The Finance Committee was unanimous in recommending the amended order. The appropriation is among several that will be reviewed at a public forum scheduled for Monday, April 24, 2023 at 6:00 p.m.
Jones Library Designers Seek Feedback on Accessibility Features and Get an Earful
Eight members of the Jones Library Renovation-Expansion Design Team attended the April 11 meeting of Amherst's Disability Access Advisiory Committee (DAAC). In addition to Library Director Sharon Sharry and Board of Trustees President Austin Sarat, three designers from Finegold Alexander Architects (FAA), two from Berkshire Design Group and Owner's Project Manager Tim Alix from Colliers Project Leaders were on hand. The contingent presented accessibility features incorporated in the $46.1 million building project design.
The five-member DAAC responded favorably to universal design features such as several 2' 10" high wheelchair reachable desks and counters, a new elevator sized to allow a full wheelchair turning radius, and accessible height sinks in the nine new bathrooms in the building.
The DAAC, which is dedicated to resolving accessibility issues, quickly raised questions that the architects had not anticipated.
Seren Derin, who identified herself as a wheelchair user, asked if the soap dispensers would be lower than in typical restrooms. "I usually end up just using water to wash my hands because I cannot reach the soap," she said. "That would also include the hand dryers," added Tory Dixon.
Chair Myra Ross, one of two visually impaired members of the committee, pointed out that a big issue for blind and low vision restroom users is finding the paper towels. This can prove very difficult if the towels are not located in a logical place.
"You use the sink then you can't find them [and must] feel all over the walls. It's ridiculous because usually people just hang them up wherever and don't even think about it," she said.
FAA's David Leitman replied, "We haven't identified that yet, but our intention would be a wall-mounted system paired with the trash itself."
Martha Smith asked where the trash receptacles would be located. She observed from the design drawings that floor space for trash dispensers would be limited, making it difficult to place them near the sinks.
Members emphasized that trash cans behind the door are not going to work. "Silly little things like this, but we all have we all have issues in bathrooms finding what we need to find," said Ross.
Designer Leitman explained that on the basement level the walls of the Civil War Tablet and Special Collections rooms are two feet thick, preventing accessible width doorways. Assistive Door Openers would be installed to address this limitation.
Leitman described two ramps on the library's second floor that are needed because floor and ceiling heights in the new addition are different from the existing heights of the original 1927 building.
Throughout the presentation, members of the DAAC raised pertinent issues and questions on topics such as lighting, floor coloring, stairway positioning and assistive technologies. The library agenda item ran longer than its allotted time, forcing a review of landscaping by Berkshire Design to be postponed.
DAAC Chair Ross expressed a trace of frustration over the group not being involved until this late stage of the library project.
"I will point out that three people on this committee applied to be on the Jones Library Building Committee and none of them were accepted. That is extremely unfortunate. So we're going to have to have you back because I'm sure there's stuff you haven't thought about," she said.
Ellen Anselone of FAA noted that Design Development documents are due to be completed and submitted to the Massachusetts Board of Library Commissioners in early May and suggested that another meeting with the DAAC wait until after that. She explained that reconciling of cost estimates would be going on throughout May, and that it would be possible to address accessibility issues during that timeframe.
The next meeting of the DAAC on May 9 will be dedicated to continuing the review of accessibility in the proposed library design.
Budget Coordinating Group Hears Dire Warning of 'Fiscal Cliff' For Amherst Schools
Public education funding in Amherst is under assault on multiple fronts. Inflation has driven up the cost of operating the Amherst and Amherst Regional schools. Both state Chapter 70 aid for schools and Massachusetts School Building Authority funding for a new Fort River School are coming in disappointingly low. The Educators Union and the School Committees have been locked in negotiations over cost-of-living increases for 18 months, and teachers are now under "Work to Rule." The 3% budget increase offered to the schools by the town is far short of providing for level services, and painful staff cuts are likely. And departmental leaders present at the March 31 Budget Coordinating Group (BCG) meeting warn of a FY25 "fiscal cliff" that, in the words of one member may potentially spell "the end of performing arts at the high school."
■ See related Regional Schools Will Need To Reduce Expenses In FY 2024
The BCG is made up three town councilors, two school committee members, and two Jones Library trustees, and is supported by the Town Manager and Finance Director. Its goal is to help develop an annual budget that fairly and adequately meets the funding needs of the three town departments — general government, schools and libraries.
The recording of the March 31 meeting is worthwhile viewing for anyone wanting to peer behind the optimistic financial picture sometimes painted at public meetings and gain a better understanding of the fiscal challenges that Amherst faces.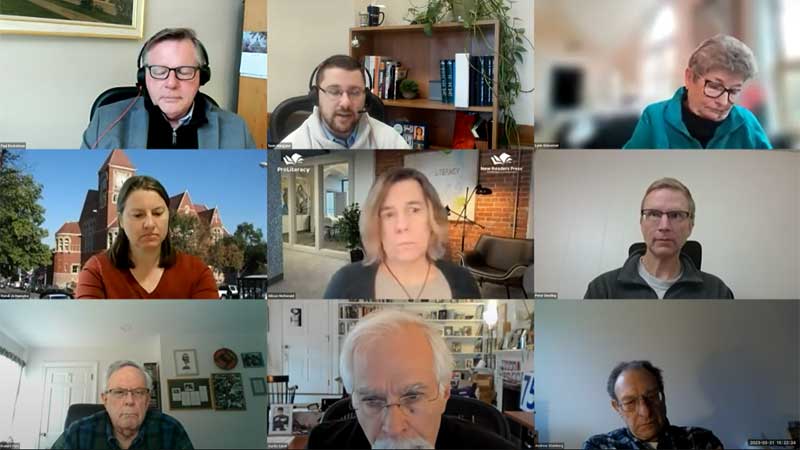 The FY25 fiscal cliff for the schools describes a scenario when the Town's across-the-board budget increase will suddenly be far short of the funding necessary for Amherst schools to retain staffing levels that support the educational program. It is projected to be caused by rising costs, competing projects and services, insufficient state aid and the expiration of Elementary and Secondary School Emergency Relief (ESSER) funds from the federal government in September 2024.
For FY24 the Amherst School Committee has voted to ask the Town to support a school budget that is $84,000 larger than a 3% increase guideline allows. BCG member and Town Councilor Mandi Jo Hanneke questioned whether budget relief this year, being temporary, would help avert the fiscal cliff.
"What's the argument for next year," she asked, "when that fiscal cliff comes that you guys have admitted and ask for two or three million?"
Amherst School Committee Chair Allison McDonald maintained that School Committee members are elected to advocate for the schools, and that the additional $84,000, though a drop in the bucket, will serve as a bridge to continue supporting students' needs. She acknowledged that the size of the fiscal cliff is estimated to be $565,000 for the Amherst School District and $1 million for the Amherst-Pelham Regional School District.
"Part of the challenge is that our community hears a rosy financial picture … and yet we face significant constraints and our community is having a hard time piecing those two together," she explained.
Town Manager Paul Bockelman replied that he accepted McDonald's comment that the town has not done a good enough job communicating to the public.
"What I think should come out of this is a commitment to having a conversation about what the fiscal cliff looks like and how we manage that because that's the thing that's going to smack us in the head next year if we don't start discussing it now," he said.
School Committee representative Peter Demling suggested that town leaders have bowed to public pressure in the past, resulting in the spending of revenues that are now no longer available to the schools.
"Initially the town was signaling it didn't have the money for things like Reparations, like CRESS, like these other feasibility studies, like hopefully not reserves," he stated.
Demling stressed the importance of advocating at the state level, for changes such as a fairer charter school reimbursement formula, He pointed out that charter school tuition is costing Amherst more than $3 million.
"In terms of the fiscal cliff, … the Elementary School is a little brighter because if we can get through FY25 and FY26 then the new building comes online (and hopefully that passes — all right please go out and tell people to vote 'yes') and we get operational savings from that, but there's no White Horse of Gandalf coming for the Region," he warned.
"It doesn't mean, Paul, that it's wrong for you to put forth an argument that all departments should have the same," he continued, "but it's the school committee's job to say 'okay, if next year we do a 2½% increase then this is the effect.' If that's 30 cut positions, if that's the end of Performing Arts as we know it at the high school, then that's what it is."
BCG Chair Lynn Griesemer urged the committee to meet again after the FY24 budget is complete and no later than early fall to discuss "the cliff."
■ See related Peter Demling: Time to move forward with Jones, other projects (Amherst Bulletin)