Issues & Analyses: A Primer On The Proposal To Partially Deregulate Zoning In Parts Of Amherst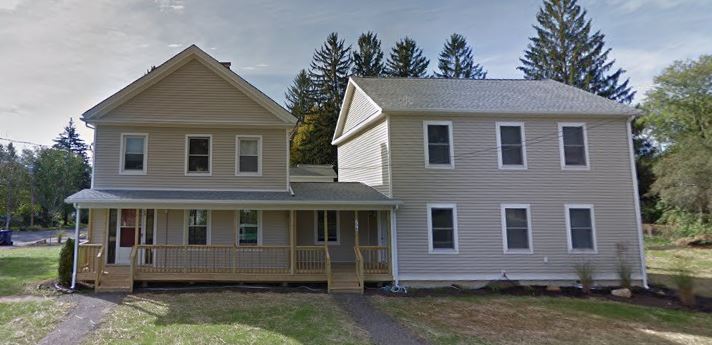 A proposal from town councilors, Mandi Jo Hanneke (at large) and Pat DeAngelis (District 2) (see summary and rationale here) to partially deregulate zoning in parts of Amherst is now front and center of long-term planning here, demanding prioritization of the Planning Department, Planning Board, Town Council, Community Resources Committee, other government officials, and interested residents. Despite a plethora of confusing, undated new versions, the following March 2023 memo from the town's Planning Department director, Christine Brestrup, continues to provide the most reasonable, forward-looking analysis of the proposal so far. It lays out that:

* the Planning Department looks askance at this proposal;
* it is unlikely to accomplish its stated goals;
* it would encourage "suburban sprawl", replacing important parts of the Master Plan;
* it would encourage investments in student housing but decrease housing opportunities for a diverse population;
* it is too broad to help meet Amherst's housing needs.
---
Notes on Zoning Amendment by Christine Brestrup
3/1/23, revised.
Good evening. I'm Christine Brestrup, Planning Director. I'd like to offer a few thoughts about the proposed zoning amendment and what the Planning Department staff has been discussing as we have reviewed the proposal. This statement is incomplete and represents just a portion of what we have discussed. I have five main points that I'd like to make.
The Proposal Does Not Currently Have The Robust Support Of The Planning Department.
The Planning Department has endeavored to take a neutral stance on this zoning amendment, to spend time learning about it, understanding it and thinking about its ramifications, how it would work and whether it would accomplish the goals set forth by the proponents. At this time, we feel that we are not ready to recommended this proposal to the Planning Board. It is currently too all-encompassing and too complicated and the consequences and ramifications have not been clearly identified.
2. We Believe That The Proposal Is Unlikely To Accomplish What The Proponents Set Out To Accomplish, i.e., Making Homeownership And Rental Units Available To Lower And Moderate-Income Individuals And Families.
The Planning Department believes that the goals of the proponents are worthy and that the town should work to accomplish those goals. However, we believe that this zoning amendment, taken in the entirety, is not the right mechanism for accomplishing those goals. After many hours of discussion, we have not come to a clear conclusion that this proposal will help the town reach the goals that have been set forth by the proponents.
The following are some examples of things about which we have concerns, but this is not a complete list.
One example of the disconnect between the proposal and the goals can be found in the proposal on Owner-occupied Duplexes. The proposal to make Owner-occupied Duplexes a "by right" use in all residential zoning districts seems, on the face of it, to make sense. However, an investor or developer could purchase a property, build a Duplex which is permitted as an Owner-occupied Duplex, i.e., by Building Permit, live in it for a short time and then apply to have it changed to a Non-owner-occupied Duplex. If there were no proposed exterior changes the Non-owner-occupied Duplex could then be permitted by Administrative Approval by the Building Commissioner, with a Site Plan Review waiver. Thereby, a new Non-owner-occupied Duplex could be created without any public hearing or public input and without conditions being set forth that would protect abutting properties from potential problems.
We need to take time to establish standards, criteria and conditions for Duplexes, and figure out how to monitor and maintain Owner-occupancy, when it is required, and how to monitor changes in ownership and occupancy. This is just one example of unintended consequences of this zoning proposal.
Allowing Triplexes in the R-LD zoning district is another example that may not have the desired effect of providing housing for low- and moderate-income individuals and families. In order to permit a triplex in the R-LD zoning district, you would need 100,000 square feet of property, to meet the lot area requirements, or 2.29 Acres. It seems unlikely that someone with a property that large would build a Triplex, but would more likely subdivide the property into two frontage lots and sell the lots for single family development, for large expensive houses.

In the R-O zoning district you would need 50,000 square feet, or 1.15 Acres, to build a Triplex. Would someone with a property that large want to build a Triplex and rent it out, or would they sell the property to be developed for an expensive single-family home? Again, it is doubtful that this change would have the desired effect of providing housing for low- and moderate-income individuals and families.
In addition, the R-O and R-LD zoning districts tend to be located in areas that are not well-served by public transportation or other types of services, such as stores. So, these zoning districts are not ideal locations for multi-family dwellings, such as triplexes, especially for people and families who may not have multiple cars per household.
Another issue of concern is the unlikelihood that low- and moderate-income individuals and families can or will take advantage of the proposed streamlined permitting process, due to the expense of buying property and building a house. In the opinion of the Planning Department, it is unlikely that middle and low-income individuals and families will be able to afford to purchase property in Amherst and build an owner-occupied Duplex. Without a stellar credit rating and a history of having previously developed and managed property, a bank is unlikely to make a loan for such a project. The only people or entities who will be able to get a loan to build this type of development are investors and higher-income individuals and families, who are unlikely to want to live in a Duplex. If they did take on this type of project, they would be likely to want to get the highest rent possible for the adjacent unit, rather than renting it out to a low- or moderate-income individual or family, although they could do that for altruistic reasons. But we believe that this is unlikely.
Amherst recently adopted a zoning amendment that allows ADUs to be permitted "by right" in most situations. We should see how this new ADU bylaw plays out over time and what the issues are in enforcing the owner-occupancy requirement as well as other aspects of the new ADU bylaw. Let's take time to review how the new ADU bylaw has worked before we launch into a full-blown zoning amendment that would treat other types of uses the way we are treating ADUs. Let's find out how many people have taken advantage of the new ADU bylaw, how is it being enforced and what the results have been for ADUs. This may give us insight into how other zoning amendments would play out.
3. The Proposal Appears To Run Counter To The Master Plan In That It Would Encourage Development Of Properties Outside Of The Downtown And The Village Centers And Outside Of Already Developed Areas.
The Master Plan encourages growth and density in the downtown and village centers and in already developed parts of town, and encourages preservation of outlying areas. This proposal would encourage scattered small developments throughout town, including in the parts of town that we have worked long and hard to preserve, such as Bay Road, and other rural parts of town. Development should be focused in areas that are already developed and we should promote infill in those areas. Aspects of this proposal do that, but as a whole the proposal does not protect our outlying areas and does not focus development in the downtown and the village centers, where the Master Plan says that most development should go.
4. Amherst Is Not Like Other Towns That Have Done Away With Single-Family Zoning. More Than Half Of Our Residents Are Students And There Is A Tremendous Pressure On Our Housing Stock To Be Occupied By Students.
Amherst has a student population that exceeds the year-round population. We cannot assume that new dwelling units created through this zoning amendment will be occupied by permanent residents and their families. It is more likely that investors will take advantage of the zoning amendments to create housing that will be occupied by students.
As we know, students and developers of housing for students can out-bid and out-pay middle- and low-income families and individuals. The Planning Department believes that the new units that will be created by the proposed zoning amendment will be occupied primarily by students and owned by investors and developers.
We should carefully plan for locations for housing of student populations and place conditions on such housing that make it likely that the units will be managed and maintained to the advantage of the neighbors and the town.
And we should be creative in allowing and encouraging housing for low- and moderate-income would-be homeowners, such as the project that is being proposed by Valley Community Development Corporation on Ball Lane in North Amherst, which will be reviewed by the ZBA in the near future. This type of project will be subsidized by the state, and the cost of land will be lower per unit because the developer can take advantage of Chapter 40B, which allows the Zoning Board of Appeals to approve more units per lot than would ordinarily be allowed by our current zoning.
Loosening permitting processes for so many use categories in so many areas all at once will produce a flood of proposals by investors and developers and is unlikely to result in owner-occupied homes being built by and for moderate and low-income individuals and families, as envisioned by the proponents.
5. There Are Aspects Of This Zoning Amendment Which Have Merits And Which Could Be Developed Into A Workable Set Of Proposals; But As A Whole, As It Currently Stands, It Is Too Broad And All-Encompassing To Have A Positive Impact On Housing In Amherst.
Some of the aspects with merit are as follows:
Making Owner-occupied Duplexes "by right" in all residential zoning districts may be an idea with merit, if we couple it with making Non-owner-occupied Duplexes by Special Permit in all residential zoning districts. This will prevent the conversion of Owner-occupied Duplexes to Non-owner-occupied Duplexes without a public hearing and without conditions. We should also create a list of standard conditions for Owner-occupied Duplexes and Non-owner-occupied Duplexes, such as we did with ADUs, to make sure that these properties are managed and maintained properly.
Creating a new use category of Triplexes, separating three-unit buildings from the Apartment use category, makes sense and these types of uses may be permitted in a similar manner as Duplexes – i.e., Owner-occupied and non-owner occupied. Again, we should establish criteria and conditions to make sure that they will be well managed.
Eliminating the use category of "Subdividable Dwelling" is a good idea. This category has only been used once, since it was established two decades ago.
There may be more aspects of the zoning amendment that should be pursued, with the proper criteria and conditions worked out for each and the unintended consequences recognized and mechanisms put in place to avoid them to the extent possible.
I have just presented a few pieces of the proposal that should be moved forward. And the Planning Department is ready and willing, within our time constraints, to work with the proponents to further develop these parts of the proposal.
The Planning Department recommends slowing down, proceeding with caution, and examining how each of the proposed changes will play out.
We do not recommend adopting the proposal wholesale in its current form.
We recommend against making hopeful assumptions about the outcome, without carefully studying the potential pitfalls.
We do recommend moving forward with the more promising aspects of the proposal, and we look forward to working with the proponents to do so.
The public can still participate in the discussion, including writing letters to the various individuals and committees who make the decisions. Upcoming public comment opportunities include:
Planning Board, April 19, 6:30 –9:30 p.m.
Zoom: https://amherstma.zoom.us/j/82084658905
Community Resources Committee (CRC) of the Town Council, April 20, 4:30 –6:30 p.m.
Zoom: https://amherstma.zoom.us/j/83575663804
Public Hearing, Community Resources Committee (CRC) of the Town Council, April 27, 4:30 – 6:30 p.m.