A Few Questions For….Planning Director Christine Brestrup, About Words Like Deregulation And The Current Zoning Controversy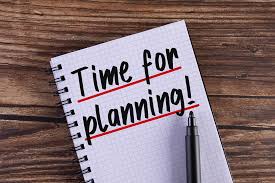 Town officials and residents spend a lot of time reacting to a stream of town councilors' proposals, such as a recent one to remove and not replace street lights in some neighborhoods, one to severely limit the time allotted for public comments at Council meetings, and one to loosen requirements for building permits. It's up to the Planning Department to study many of them and tidy them up for the Council. We spoke with Director of the Planning Department Christine Brestrup on May 10 to gain more clarity on how this works, and wrote up the conversation from our notes.
Under the current charter, the Planning Department gets tasked with specific projects, right?
Yes, the Town Council creates a list of priorities and then the Town Manager tasks us with specific things based on those priorities.
Have you ever been tasked with exploring ways to create a stable year-round population and a stable year-round economy?
I think we already have a year-round population and economy here. I'm part of it — the world I inhabit is part of it. A lot of people here work all year. Yes, there's a little lull in the summer maybe, but that's kind of short, two or three months, and then starting in late August or early September it's really busy.
Have you been tasked with unpacking parking contradictions like whether we have a parking problem, and if so what is it and what approaches would work, or is your parking-related task still limited to whether floors can be added to the Boltwood garage?
Well, there's this perception of a problem with parking [for visitors] but if you're able-bodied and can walk a few blocks, and if you know where there are parking places, you can almost always find parking downtown. These aren't "secret" and the town has followed some of the suggestions of the Nelson-Nygaard reports [2016 and 2019], such as allowing street parking at night, except during snow emergencies, and the DPW [Department of Public Works] has created some new parking along Spring and Dickinson streets, and we'll have a wayfinding sign system for visitors soon.
Also, I've asked in the proposed budget for money to study potential places to park. For example, large downtown property owners might be interested in working with the town to use their land for [surface] parking, with the town managing it. We're asking around and some have expressed interest, but I can't name names. Sean Mangano, the finance director, and others in Town Hall are working on different possibilities as a Parking Leadership Group. And soon we're going to announce a draft plan on the Boltwood garage, that it could potentially be enlarged.
About the current proposal from Mandi Jo Hanneke and Pat DeAngelis to loosen permit requirements for duplexes, triplexes, and townhouses, I understand that a duplex costs at least $750,000 to build and that developers and real estate investors are more likely to have the backing and wherewithal to build them, not potential owner-occupiers who plan to live in them for the long term. How does that strike you?
That isn't an unreasonable estimate for buying the land and building the duplex, and I've shared my own doubts about whether people will actually build and live in owner-occupied duplexes and triplexes.
Members of the Planning Board and ZBA appear to have spent hundreds of hours trying to decipher and analyze that proposal, and Planning Department staff have spent time too, deciphering, analyzing, and working with the co-sponsors to make a series of pretty significant changes. How much Planning Department time has it taken at this point?
It's impossible to say how much time we've spent on it because we think about it all the time, not just at work, but at other times, just thinking about it when we're on our way someplace. Nate Malloy, Rob Morra, me — we all spend lots of non-work time on it, not just work time. Also, we were never really tasked with this one. Mandi Jo and Pat thought they had come to us with a complete proposal, they thought they had taken on the brunt of the work. Normally when a zoning proposal comes along, it's worked on before it goes to the Council and then it's referred to the Planning Board and the CRC [Community Resources Committee of the Council], and this didn't have that advantage. And normally, we work on a councilor proposal over a period of time, but this time….
So, you've been working on this particular proposal more intensely for various reasons. That's instead of working on other things?
Well, yes, we aren't doing other things because we're spending time on this. But please remember that we're all still working through the growing pains of the new form of town government, including how to introduce a zoning amendment, and we all try to treat each other with respect.
Yes, but it's interesting that councilors who have no experience or background in planning are making serious proposals like this.
Experience takes a long time to get. And with experience, one of the things you learn a lot about is unintended consequences.

Deregulation is usually defined as "a reduction or elimination of government power in an industry." Is it fair to use "deregulation" to describe this proposal?
Yes, I think so. We did that [deregulation] recently with food establishments in some areas and now the building commissioner can approve them with site plan review.
Are you familiar with the organization Strong Towns, which is influential in the halls of power today? They come down hard against public participation in general and urge a libertarian-style deregulation of zoning that they say might end up with lowering the cost of homes, and they say that change is needed because current regulations haven't accomplished that and don't work. Do you agree with them?
I think it's working here. The town has gained about 800 housing units in just the last six years, I'm told, and many of these are affordable. Right now, we've got ServiceNet adding 12 affordable units in East Village Center at the former Hot Pot. Eleven new units downtown are being built. Look at the affordable units that will be built on South East Street [across from Fort River elementary school] and on Belchertown Road. It's doing exactly what the Master Plan said we should do: increase density in already developed areas like the village centers and downtown, and still be able to enjoy open space in outlying areas, with public trails and so on. Little by little, we've been building up affordable housing. It doesn't happen all at once.
I see abutters' notices as a useful way to respect people who live next to a proposed building project that will have a noticeable impact on their lives, a way to give them a voice and maybe come up with compromises everyone can live with. This proposal gets rid of it. Who benefits from getting rid of abutters notices?
In food and drink establishments, there's a long history of developing criteria and conditions [that affect abutters], although even if we'd eliminated abutters' notices for some types of establishments I think it would have worked out…but in this proposal, no, I'm unwilling to do so. The argument for not having it is that it might be an obstacle to getting housing built — so the developers or other builders would have an easier time of it if there's no abutters notices.
In some college towns, "student" or "students" is used to refer to undergraduate college students as a group, and there are regulations related to students as a group. The real estate investment company Doorloop says that "student housing can be whatever the investor chooses it to be, but the key thing that differentiates it from other housing is that it caters to and targets students specifically." (see students as a group of people)(https://www.doorloop.com/definitions/student-housing#:~:text=Student%20housing%20is%20a%20form,known%20to%20offer%20affordable%20housing). New buildings like One East Pleasant use the phrase "student-style apartments" in their marketing materials. But at Town Council meetings, I've watched as some councilors are berated heatedly by others for saying "student" or "students" to describe undergraduate students as a group, as if it's derogatory. Does the Planning Department have a problem with the word "student"?
No, I don't think there's anything wrong with using the word "student." The major business in town, after all, is educating students. That's why we're here, and why there are so many exciting things happening here, at the colleges and the university. Of course students are a group. If students aren't a group, well, what about families, other groups? Restaurant workers, bus drivers, business owners. Of course they're all groups. It isn't good or bad. We use it freely.
Can residential units be designed for students, like having equal-size bedrooms rather than, say, designed for families with young children, with a larger bedroom for the parents and somewhat smaller ones for the children?
Yes, and we've worked with places — recently, with Aspen Heights, which is near Stop and Shop — so that their apartments are not designed for students only, but for others, too.
Thank you, Chris, I think I've taken up enough of your time today, and you've been so forthcoming…and it's just so good to see you in person again after all these COVID years.