Letter: In Support Of Composting Food Waste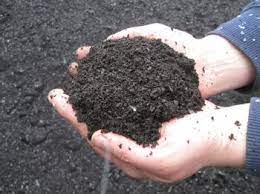 The following letter was sent to the Amherst Town Council on May 14, 2023.
Please accept this message as a supportive note  for all efforts to advance food waste composting for Amherst. Some reasons to offer are:
Food waste is more bio-degradeable and therefore easier than other substances to recycle such as plastics.
Food waste is 25% to 35% of our waste stream so any efforts to recycle are a major reduction in the total tonnage we dump into our earth through "Land Fills"
Food waste generates methane which is a dangerous gas we need to minimize and eliminate.
Amherst generates food waste in the thousands of tons. Do we even know our actual tonnage amounts year over year? Many towns in MA do cite these stats.
Communities across New York State have been operating advanced recycling programs since the 1990's so Massachusetts is decades BEHIND.
Does Amherst have a reclamation percentage to cite? Westchester County, New York is 55% to 60%.
Terry Masterson
Terry Masterson is the former Deputy Mayor of Irvington, NY and a resident of Amherst.