Regional School Committee Unanimously Approves Statement Of Support For LGBTQIA+ Students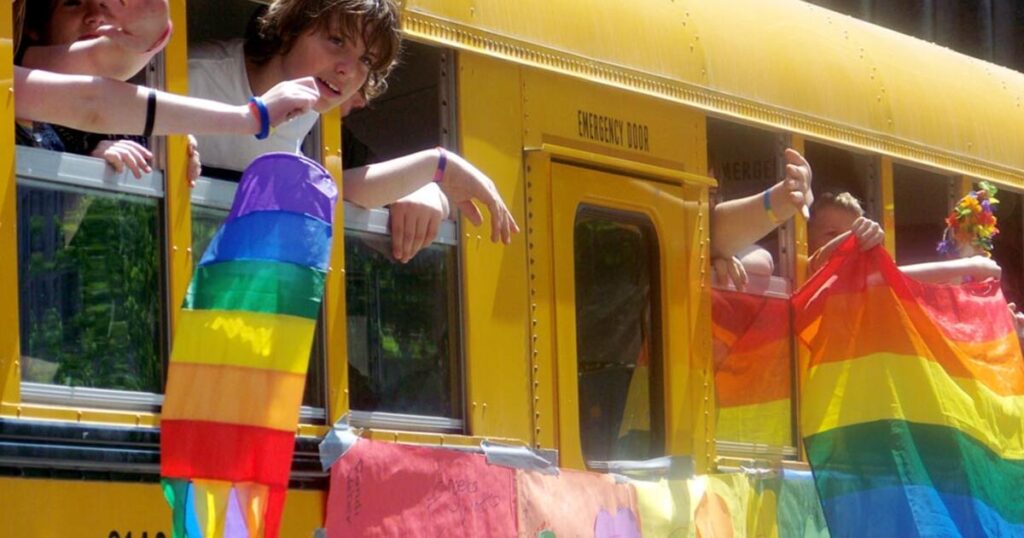 Jennifer Shiao's School Committee Blog
Editor's note: . Jennifer Shiao is a member of the Amherst School Committee. Her original posts can be found here.  An archive of her blog posts in The Indy can be found here.
At the May 30 meeting of the Regional School Committee, the committee unanimously approved the following statement.
The Amherst-Pelham Regional School Committee believes that every student is entitled to a safe, welcoming, and nurturing school environment where they can be their full and authentic selves, including all lesbian, gay, bisexual, transgender, and queer/questioning, intersex, asexual (LGBTQIA+) students. We know that our LGBTQIA+ students face unique challenges, particularly if they also identify as BIPOC (Black, Indigenous, or people of color). We believe that everyone deserves to live their life authentically and without fear of discrimination or harm.
In addition, we recognize that our LGBTQIA+ students are essential members of our diverse and vibrant school community. We value the contributions of LGBTQIA+ students to our community and appreciate the unique perspectives and experiences that they bring.
State and federal laws make it clear that Massachusetts schools are prohibited from discriminating against LGBTQIA+ students. And we believe that regardless of such laws, providing unconditional support for our LGBTQIA+ students is simply and obviously the right thing to do and is the expectation that we have of all members of our school community. Despite recent anti-trans allegations, we remain unwavering in our commitment to embrace, support, and celebrate LGBTQIA+ students.
We are deeply sorry for the pain and harm some individuals, families, and other members of our community have experienced recently, and we know that our words alone are not enough. That is why we are committed to taking the concrete actions available within our purview to ensure that such harm does not continue and is never repeated.
Our diversity is what makes our school community great. Our LGBTQIA+ students and staff are integral members of that community, and we unequivocally support all individuals in being their full and authentic selves.
---
This blog reflects my own views about the Amherst and Amherst-Pelham Regional School Committees – it does not represent the view of the committees, the district, or the superintendent. This blog complies with Open Meeting Law, as long as a quorum of School Committee members do not engage in deliberations in the comments. Comments are welcome. I may respond to comments, but I will not respond to all comments. Sign up here using the "follow blog via email" form to be notified when I post a new entry.  You can email me at jennifer@jenniferamherst.org.