Opinion: Where Not Only the "H" Has Been Silent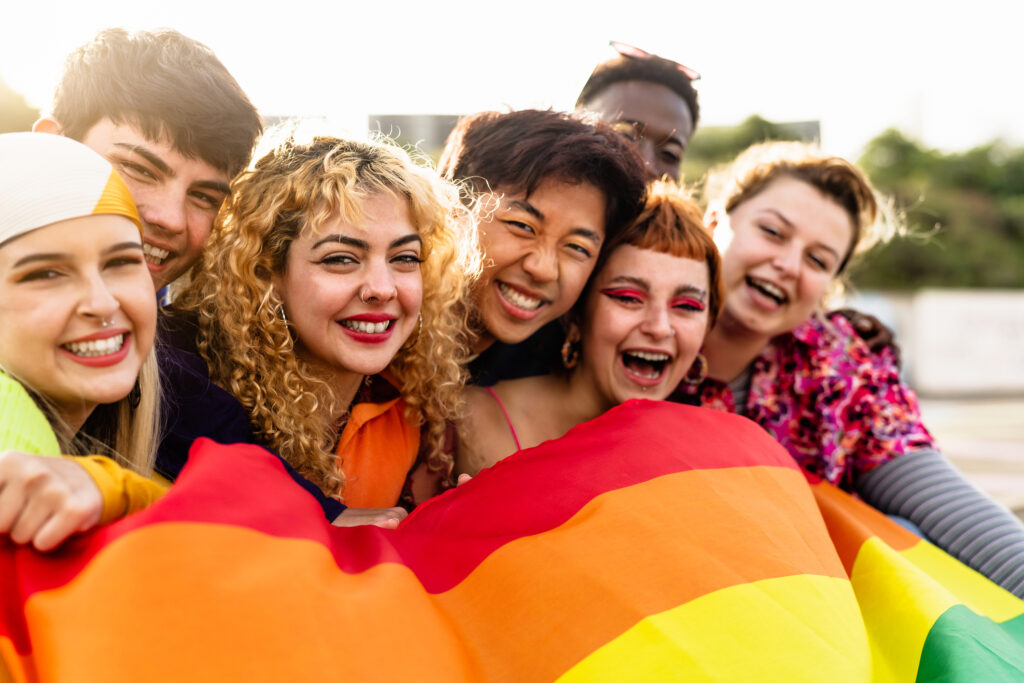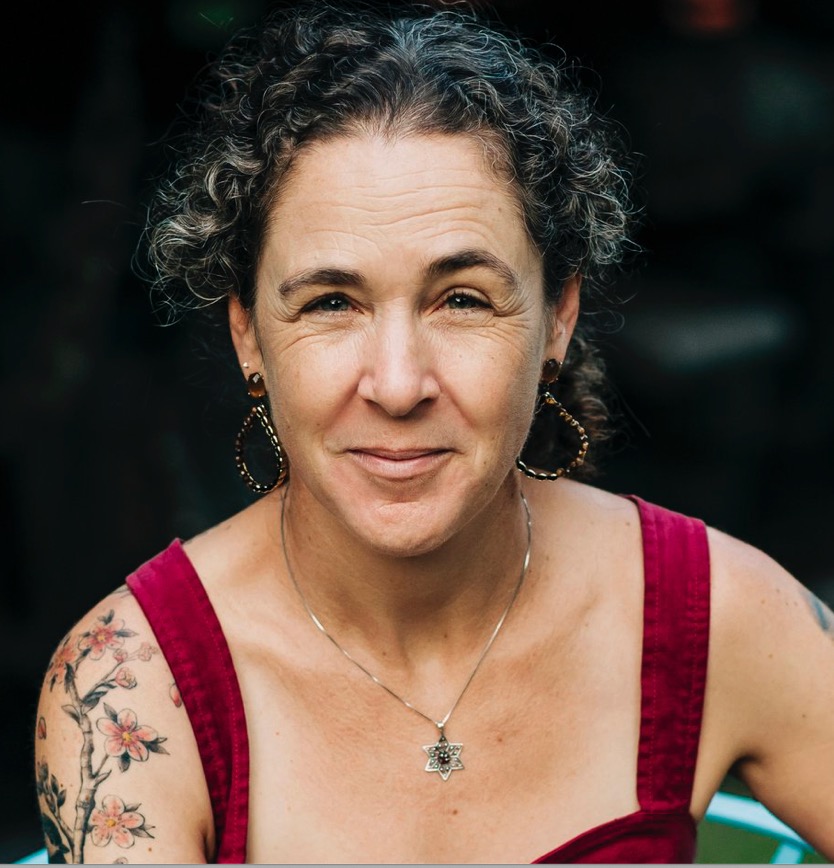 Nearly four months ago, on April 20, I and many others received an email. It said there had been reports of conversion-therapy-type tactics used by guidance counselors at the Amherst Regional Middle Schools with LGBTQIA+ students. The email read, in part, that staff had been "counseling queer students to deny their queer identity and to follow Christian principles and have been praying and reading Bible verses with them on campus during the school day."
That email, the sender of which was someone I knew and trusted, included a call to action. Would we come to the Regional School Committee (RSC) meeting on April 25 to make public comments, speaking to the illegality and life-threatening harm of these allegations?
Without even thinking, I knew my answer was yes.

Though I moved back to Amherst in 2012 (having lived here for grades 5-12 and then moving away for 20+ years), this was my first time attending a school committee meeting. I did not know what to expect, but I did know I needed to show up and speak up, to raise my voice on behalf of students we know are always vulnerable, and especially so at a time when transphobia has become the political weapon du jour. I concluded my three-minute comment by saying, "I have heard from parents that this is not the first time such reports have surfaced."
Two weeks after that meeting, The Graphic published a meticulously researched 5,000-word article exposing the depths of transphobic abuses in our district. Proportionate to these abuses was a pattern of neglect and inaction on the part of superintendent Mike Morris, who knew of but did not respond to repeated complaints that came up a chain of power. Specific stories came to the fore, about children who were experiencing bullying due to their gender identity and presentation in hallways, bathrooms, classrooms, and grounds of one of our community's schools. These stories touched many people.
It took the RSC two more months to pledge it would take action – but that any action was to hinge on the eventual results of multiple Title IX and other investigations, results we have heard may be available by late August. In other words, there has been no action. Only RSC member Jennifer Shiao has continuously shown a commitment to integrity, transparency, and responsiveness to community concerns from the very beginning of this crisis right up through her most recent blog post.
Even the results of these investigations will not necessarily ease our calls for true justice, as the investigations are being conducted by a private entity in Amherst, selected and hired by people who work in and for the ARPS district, not a state or federal authority such as the Department of Elementary and Secondary Education (DESE) or the Department of Education (DOE). The layers of incredulity at how all of this has played out continue to deepen.
We all know what happened (and this is a very incomplete accounting – for a full history, see the invaluable list of links that Amherst parent and resident Megan St. Marie has generously compiled). Assistant School Superintendent Doreen Cunningham and the three counselors in question were placed on administrative leave, while Mike Morris placed himself on medical leave. As more and more evidence emerged and the summer passed by at lightning speed, Mike Morris ended his leave and returned to work.
Maxine Oland, the mother of one of the children who suffered to the point of needing to withdraw from school, a mother who feared for her child's life, wrote a searing op-ed in the Daily Hampshire Gazette. Her last sentence reads, "Michael Morris is a mandated reporter who failed to protect our children. I would like to state openly and unequivocally that I do not feel safe with Morris in charge of our schools."
The district unveiled its "plan" to address transphobia by placing the burden of training on staff and teachers, 80% of whom had already voted that they had no confidence in the administration and many of whom expressed that their efforts to help abused children had been ignored, or that they feared retaliation if they reported what they knew. 

Many of us have repeatedly called out the glaring inequity of this situation – Mike Morris, a White man with an even greater role of power in this probe, had returned to his post, while his second-in-command, a Black woman, has been on leave since May. (To be clear: They should BOTH be on leave.) We organized and held a community rally that brought together a diverse representation of our community in terms of age, race, and profession, with LGBTQIA+ adults and children alongside allies calling for the RSC to hold an emergency meeting and a vote to place Mike Morris on administrative leave. The rally created such a powerful, safe space that many children made and held signs as well as shared their own stories during a speak-out that centered their voices and experiences. These brave children told us they had been harmed. They asked the people in power to be accountable and to do something.
Not only has that not happened, but just as many of us suspected, the Regional School Committee has dragged its heels. The de facto consequence here is that the ARPS administration has used these summer months to create a narrative that those of us who have been continuously calling for action have been impatient and disruptive rather than letting the investigations run their course. The school year begins in just a few weeks, and many teachers and staff are feeling frightened, angry, and unsafe. Worst of all, our children have watched as those who could have placed the superintendent on leave have ignored at best and derided at worst public outcry on this issue.
I have said this before and I'll say it again: Amherst loves its self-image. We are a town that prides itself on being inclusive, LGBTQIA-friendly, and diverse. Yet enrollment in our schools is dropping and rather than stepping up to get involved, many Amherst residents have chosen to stay silent on this issue. Others have openly said Mike Morris is being treated unfairly, a perspective I will never be able to forget.
What I have not been able to stop asking myself is this: How could anyone who knew that children who had been harmed to such an extent that they were experiencing suicidal ideation still believe that the man who received the reports of such harm and did nothing is blameless?
Everyone jokes that "only the 'h" in Amherst is silent." But this is patently untrue. The silence that has been most evident in the past several months is that of the community that has not put our children first. What good is a beautiful new school building when we are not prioritizing the safety and well-being of the kids in our existing buildings? What good are yard signs and pride flags in town when our RSC chooses to postpone action and the leader of our school district bears no responsibility for what occurred on his watch? How are we to trust the system when the system is created and run by people whose self-interest is evidently greater than their commitment to protecting children? Showing up can feel like screaming into a void. You don't know who you're reaching. The only way to know is when people reach back – and some have. If there has been any silver lining to this, it has been connecting with others in and around Amherst who have been not only concerned, but willing to step into the fray. I have been so heartened and uplifted to meet people I didn't know before in our community. These are folks who have been willing to take time out of their summers to not sit back while the ARPS administration treats this situation as something that can wait for investigation results, when the children and families impacted have been telling us all along that Mike Morris knew what was happening and DID NOT ACT. I believe them.
Our town is full of fractures and distrust, in so many directions. Fear of doing or saying the "wrong" thing unfortunately means plenty of well-meaning people choose to stay clear of any conflict. This doesn't make someone "bad," but it does speak to how conditioned we are to give those in power the benefit of the doubt and shy away from situations that threaten to upend the status quo.
Upending the status quo is the only way we – as a community and, zooming out, as a nation – have any chance of creating the kind of just, equitable, safe, and thriving world we presumably all long for, for ourselves, our children, and our grandchildren. This is also how we find out who our true allies are. But we will never get there if we refuse to speak out against those in power. These might be our neighbors, our colleagues, and even our friends and family members. Until more people are willing to use their privileged voices and bodies to actively engage with these entrenched systems, they will not change.
And what this makes me think is that for too many of us, that is basically ok. Why would we want or need systems to change that protect our comforts and cater to our kids? By "we" and "our" here, I want to make it very clear that I am speaking for myself, as someone with a tremendous amount of privilege. My parents are both academics who moved their family to Amherst in the early 1980s to work in the five colleges. The ARPS district had all of these same problems then, but what you heard about was what colleges ARHS grads went to, not who was left behind or harmed. I'd love to be wrong, but I'm not sure much has changed.
There will be no safety and equity for all of our children until we prioritize not just our own but each other's needs and rights.
I have been deeply disappointed and pained that the Regional School Committee has ignored calls for an emergency meeting this month. I plan to attend the meeting on August 22, and I hope to see you there. Please come. Show up for the Amherst you want to create. Show up for one more step toward correcting power imbalances that come at our children's expense, gloss over harm, and hide behind legalese and policy. Show up for your conscience. Show up for the kids.

ADDENDUM: Hours after writing this, a Regional School Committee meeting appeared on the calendar for Thursday, August 17 at 5:45 pm. I must state here that this is not a win. This is not the emergency meeting we have been asking for. It is scheduled to be a virtual meeting, which is no accident. The agenda includes a call to go into executive session, i.e. away from public view, "to conduct strategy sessions in preparation for negotiations with nonunion personnel, Michael Morris, with no intention of returning to open session." What does this even mean? It's entirely possible that nobody but committee chairs Peter Demling and Ben Herrington know.

In keeping with the RSC's pattern of opacity, the public will not be privy to what the RSC is discussing. According to her latest blog post, not even Jennifer Shiao was consulted about the timing of the meeting in advance or informed about what it is about.
At the beginning of the meeting, the RSC must gather publicly to take a vote on entering into executive session. The public – that is ALL of us – can and MUST join this virtual meeting to bear witness. Here is the link to join. Please be there by 5:45 p.m. on Thursday.


Jena Schwartz
Jena Schwartz is a writing coach, parent and resident of Amherst.