Opinion: Now Arriving, More Solar And Wind Power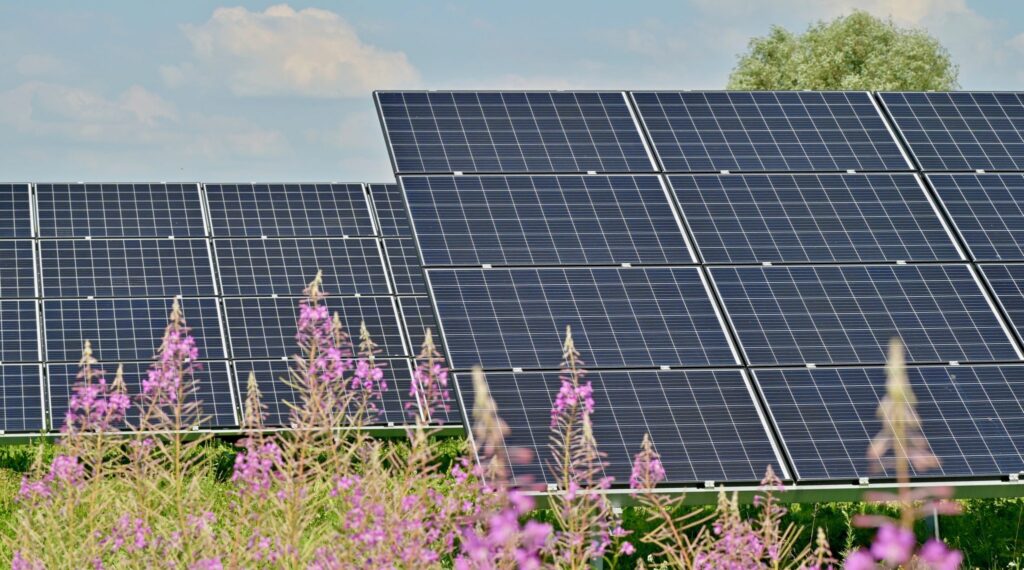 Love, Justice, and Climate Change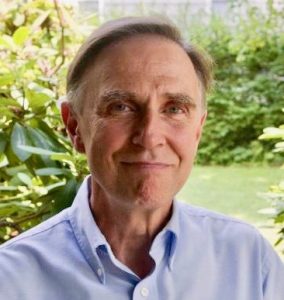 Only a few years ago, one of the biggest obstacles to climate action was denial. Now, I think, one of the biggest obstacles to individuals engaging in climate action is discouragement. Some, perhaps many, people who never would have engaged in climate denial, are allowing discouragement to stop them from taking meaningful action to address the climate crisis. Discouragement can slow any of us down.
I don't know a lot of Spanish, but I learned that the Spanish word for discouraged is "desanimado"–literally "not animated." In the middle of an emergency such as the climate emergency, we need to be animated ("lively, energized, full of life").
We don't know how things will turn out with the climate crisis. We can be sure that climate change is going to get worse. There is already a lot of suffering and damage and there will be more. But we human beings are a remarkably resilient, inventive, determined species. Large number of us around the world are taking action in myriad ways to enable humans and other species to survive and thrive on this planet. We may yet pull it off.
"Faster Than You Think"
The New York Times recently published an article titled "The Clean Energy Future is Arriving Faster Than You Think." In Tulsa, Oklahoma, once known as the "Oil Capital of the World," their reporter found workers on assembly lines in a large factory turning out electric school buses. Solar panels are sprouting on rooftops throughout the city. The second largest wind farm in the country is providing power as drivers charge up their Teslas and Ford F-150 Lightnings on charging stations also made in Tulsa. A $1 billion solar panel factory is being built on the banks of the Arkansas River. The former mayor, a Republican who was an oil and gas executive, is recruiting more clean energy companies to come to the region.
It's not just Tulsa. Houston, long dominated by oil and gas companies, is now home to over 130 solar and wind related companies. Every municipal building in Houston is powered by 100% renewable electricity. In Arkansas, the state's largest solar farm is being designed to power a U.S. Steel factory that is spending $3 billion to upgrade and use electric furnaces to reduce their greenhouse gas emissions by 80%. Nationwide, roughly two-thirds of new investment in clean energy is occurring in Republican controlled states–a triumph of economics over politics.
Double, Then Double Again
Since 2009, the cost of solar power has gone down 83%; wind power costs half what it did then; and the price of lithium-ion battery cells is 97% lower than three decades ago. Multiple studies project that the U.S. will nearly double it's generation of solar and wind power by 2025, then double it again in 5 years, resulting in roughly half of all our electricity being from solar or wind by 2030. When existing hydro and nuclear power are added in, by 2030 we could have 73% of the nation's electric power generated without fossil fuels.
IRA
The Inflation Reduction Act is playing a significant role in accelerating both the greening of the grid and greater electrification of everything from the cars we drive to how we heat and cool our homes and places of business. When it was passed it was estimated that it would provide $390 billion in incentives for transitioning to renewable energy. However, there is no cap on the amount the bill can provide; that was just an estimate of how much consumers and manufacturers would take advantage of the new incentives. They are proving wildly popular and current estimates predict IRA programs will pay out over $1 trillion in incentives over the next decade.
When combined with the $1 trillion infrastructure act and the CHIPS Act which is providing billions for semiconductors, including those needed for electric vehicles, we are seeing an historic positive government impact on the economy and on the transition toward a carbon-free energy system.
Turbocharged
The transition is accelerating in many parts of the world. "We look at energy data on a daily basis, and it's astonishing what's happening," said Fatih Birol, the executive director of the International Energy Agency (IEA). "Clean energy is moving faster than many people think, and it's become turbocharged lately." Globally renewables are expected to produce more electricity than coal by 2025. Overall the IEA expects $1.7 trillion to be invested in renewables this year, far surpassing previous records.
On the not-so-bright side, the IEA also expects over $1 trillion to be invested in fossil fuels this year. While the growth in carbon emissions is slowing worldwide, emissions are still at record high levels. As exciting as the acceleration in the transition to renewable energy is, it's still not on pace to get to zero emissions by 2050, either globally or in the U.S.
Action needed
At the Paris climate conference in 2015, the U.S. committed to get to a 50% reduction in our carbon pollution by 2030. Current policies, while they are speeding things up, will only get us to about a 40% reduction. Additional action will be needed. We have good incentives in place, but we have virtually no limits on the extraction, sale, and export of coal, oil, and gas. We will need new regulations, and ideally, new legislation to curb the fossil fuel industry, if we are to reach our targets.
So Let Us Be Animated
Let us be energized. Let us be pleased and encouraged by the acceleration in the transition to a carbon-free energy system. And let us know that there is work ahead that will require all of us to take further actions ourselves and demand that our governments and industries do the same.

Russ Vernon-Jones was principal of Fort River School 1990-2008 and is currently a member of the Steering Committee of Climate Action Now-Western Massachusetts. He blogs regularly on climate justice at www.russvernonjones.org.