Slaughter Named Interim Superintendent For 2023–2024 School Year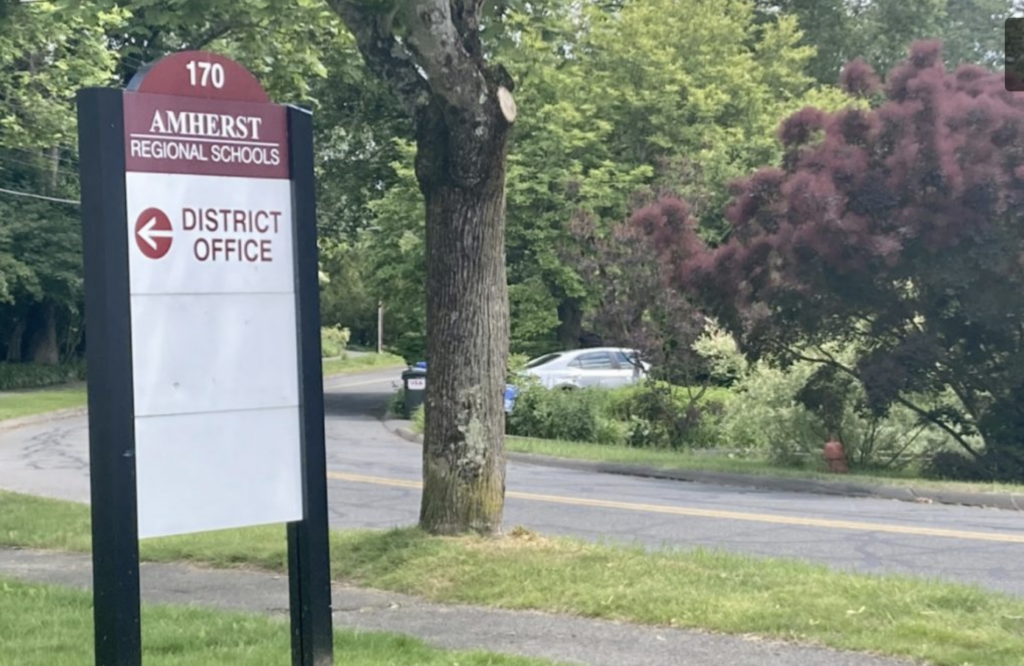 Report On The Joint Meeting Of The Regional And Union 26 School Committees, August 31, 2023
This meeting was held virtually and was recorded.
Present
Regional School Committee: Sarahbess Kenney (Chair), Tilman Wolf (Leverett), Anna Heard (Shutesbury), Irv Rhodes (Amherst), William Sherr (Pelham), and Jennifer Shiao (Amherst)
Union 26: Irv Rhodes (Chair), Tom Fanning, William Sherr, and Sarahbess Kenney
Staff: Doug Slaughter (Finance Director)
35 members of the public were present on the call.
Slaughter Unanimous Choice For Interim Superintendent
Amherst-Pelham Regional Schools Finance Director Doug Slaughter indicated that he is willing to serve as Interim Superintendent until July 1, 2024. He previously served as Acting Superintendent during Mike Morris' medical leave over the summer. August 31 was Morris' last day as Superintendent. He did not attend this meeting.
There was little discussion regarding the appointment of Slaughter for the interim position. Regional School Committee (RSC) chair Sarahbess Kenney noted that having someone serve for the entire school year would allow the committee to devote their attention to the search for a permanent superintendent, rather than appointing Slaughter to an acting position and searching for an interim superintendent in the next months.
The members of the RSC and Union 26 voted unanimously to appoint Slaughter to the position. As superintendent, he will need to find someone to fill in as Regional Schools Finance Director during the year. Anna Heard noted that Morris was not part of the discussion among the committee chairs who recommended Slaughter for the interim position, and that he would not participate in the search for the permanent superintendent.
SC member Irv Rhodes stated, "This is not a position any of us want to be in, but it is what we are dealt."
Public Commenters Urge Transparency Regarding Title IX Report On Bullying Of LGBTQIA+ Students At ARMS
Megan St. Marie thanked all the SC members who continue to serve after the resignations of three Amherst SC members and one Pelham School Committee member last week. She asked what role the interim superintendent would have regarding the Title IX report about bullying of LGBTQ students at the Middle School. She also wanted to know how the Title IX investigator was selected and hired, and how much he was paid, noting that a state investigator could have been provided at no cost. In addition, she asked if the full report with redacted names would be made public and if Morris would be involved in reviewing the report.
Halley Kelly from the Democratic State Committee decried the gaslighting of members of the public by the former SC members who portrayed themselves as victims. She said that it had not been unreasonable to ask that Morris be put on administrative leave until the Title IX report was finished.
MJ Schwartz stated that it was not a good look that Morris was able to leave without penalty when he was at the top of the pyramid, and that the three SC members who left then began a PR campaign against the public.
No Executive Session For Contract Discussion
Although Kenney made a motion that Slaughter's contract should be discussed in executive session as allowed by state law, only Tilman Wolf agreed with her. Kenney thought it would be easier to have a conversation in executive session. Shiao pointed out that the discussion of his contract as acting superintendent over the summer was conducted in open session, and that the terms of the contract will be made public on the next day. 
The contract review was fairly unremarkable. There was discussion regarding the salary. The suggested salary in the draft contract was $173, 611 per year, which was Morris' base salary before bonuses for longevity and a doctorate in education. Shiao thought that Slaughter should earn less because he has less experience and that amount comes to $24,000 more per year than he earned as acting superintendent over the summer. She suggested an annual salary of $165,000. Heard suggested $170,000, and that amount was approved unanimously. Slaughter pointed out that he will only serve in the position for 10 months.
Slaughter said he appreciated that the SC trusted him with the responsibility and promised to do his best to support the kids and make this a great year for everyone.
The meeting adjourned at 8:14.