Two Amherst Architects And Their Impact Around Town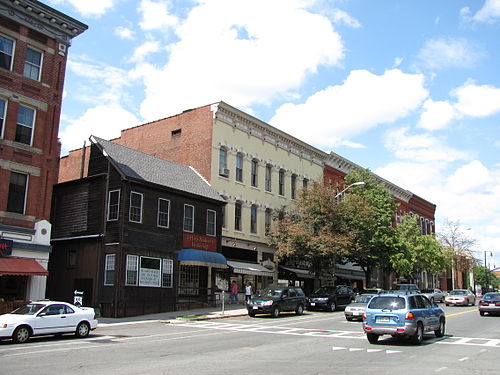 Amherst History Month By Month: Amherst Center: Shops, Businesses, Offices, Restaurants  Part 3: Downtown Offices 
I'm featuring two architects this month as part of my ongoing features about the historic shops, businesses, offices, and restaurants that make up part of the vibe that is Amherst Center. Bill Gillen and Bruce Coldham both live and work here and have thought a lot about our town in their roles as designers, community builders, and stakeholders. Until very recently, both had downtown offices in Amherst.
Bill Gillen, recently retired as an architect, is a neighbor on Sunset Avenue. Connie, his wife, is a psychologist. Part way out of the worst of the pandemic, we found ourselves singing together in one of the Valley's chorus groups. The Gillens are founder members of the Amherst Farmers Market and they own the hidden jewel that is Sunset Farm. They are local developers of places like the Red Barn (behind 401-409 Main Street) and 24-26 North Prospect Street, next to the Amherst Cinema. "24-26 SP" was Bill Gillen's office (when it was Gillen, Kuhn, Riddle and Gray) before it relocated to the Baxter Marsh House (once a newspaper office), which Gillen had moved east, down Main Street, from its old location by Town Hall.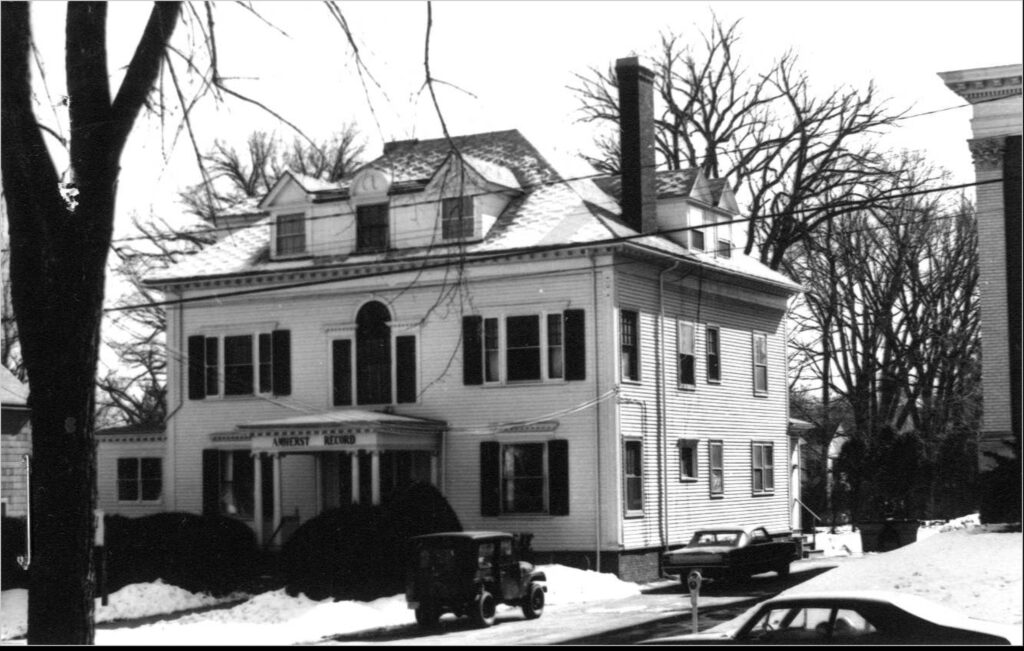 Bruce Coldham now works with Pioneer Valley Habitat for Humanity in Florence and serves the town as clerk of the  Planning Board. He retired in 2015 from C&H Architects, which had offices on the top floor of the block that used to house A.J. Hastings on South Pleasant Street. I remember meeting Bruce Coldham on Zoom during the height of the pandemic but had admired his work from afar before then. Coldham continues to be a wise advocate of non-profit community development, and participatory design and planning projects. Since the 1980s, he has promoted the benefits of cohousing, an internationally known housing design concept that brings together clustered, resident-developed styles of modern housing with shared common facilities. Bruce and Mary, his wife, live at Pine Street Cohousing in North Amherst.
The special thing about architects is that they carry literally hundreds of precedents around in their heads and hands when they see an existing building or a new site. Perhaps the property needs to be converted or restored, or the client wants a more sustainable design or a new identity for an enterprise. Given the nature of their professional education, and their working experiences, architects usually know many of the potential benefits, pitfalls, or problems as they sketch out, think through, and talk with clients and other members of their design teams. 

For much of his career, Coldham has wanted to connect design and sustainability with climate issues and energy efficiency. In 1994, he became a resident as well as the architect of Pine Street Cohousing, the first such project completed in the eastern US. The co-housing plan and its development (shown here) show its farmland setting with a variety of house types. True to its rural context, it is embedded in North Amherst's village center and has won many national awards.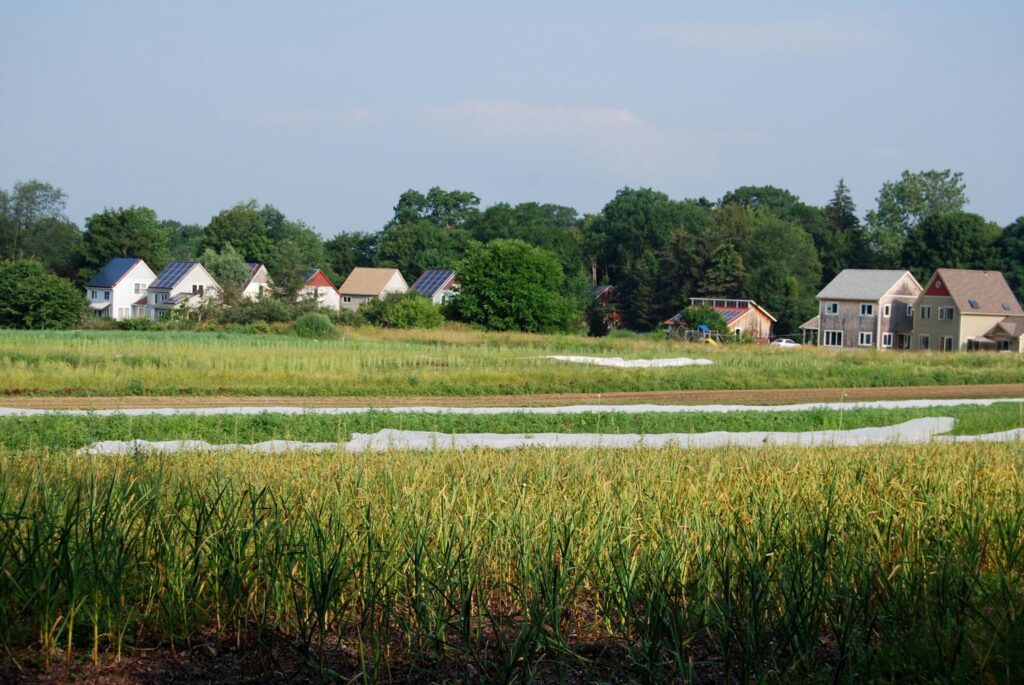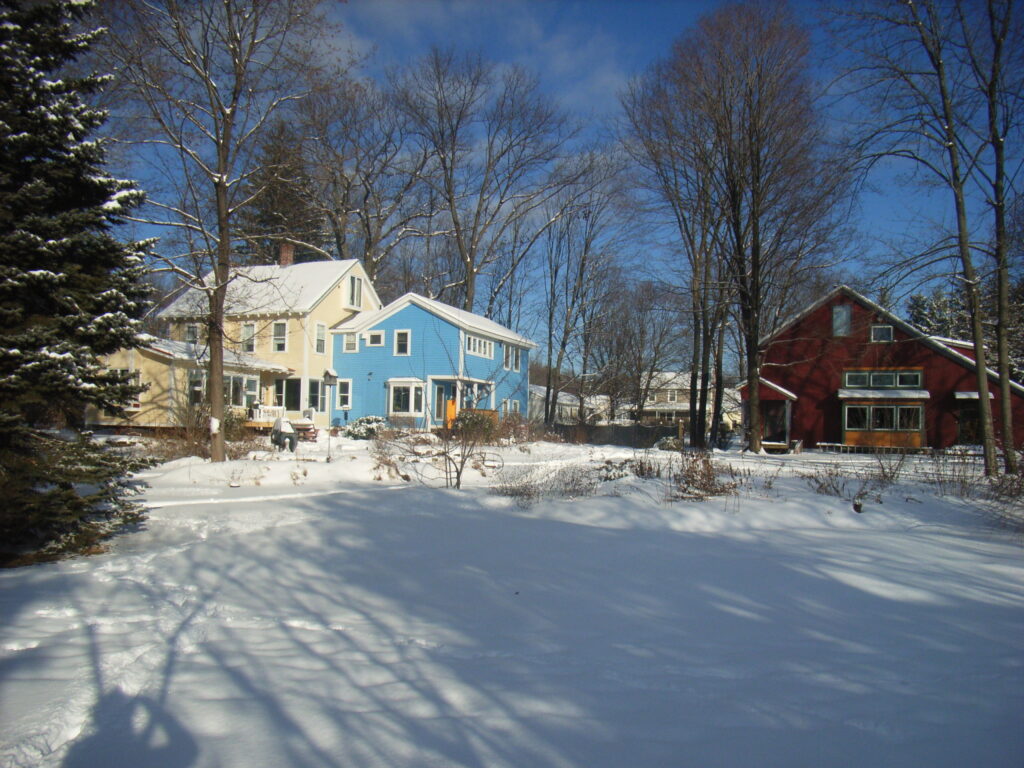 Coldham went on to create the Rocky Hill Co-Housing development in Florence, Massachusetts and to design other houses for clients in the greater Amherst area such as the Powers house in North Amherst, the Wells house (a barn conversion) in South Amherst, and a net zero house for the Cave family in Hadley. In Leverett is a modernist home tucked away on Long Plain Road and in Whately, the Bechtel Environmental Classroom building that provides a sheltered laboratory and meeting space for the Ada and Archibald MacLeish Field Station from Smith College. Students from Smith work here in stewarding the land and assisting and participating in making key decisions in the operation of the field station. It is a signature design in terms of Coldham's approach as an architect.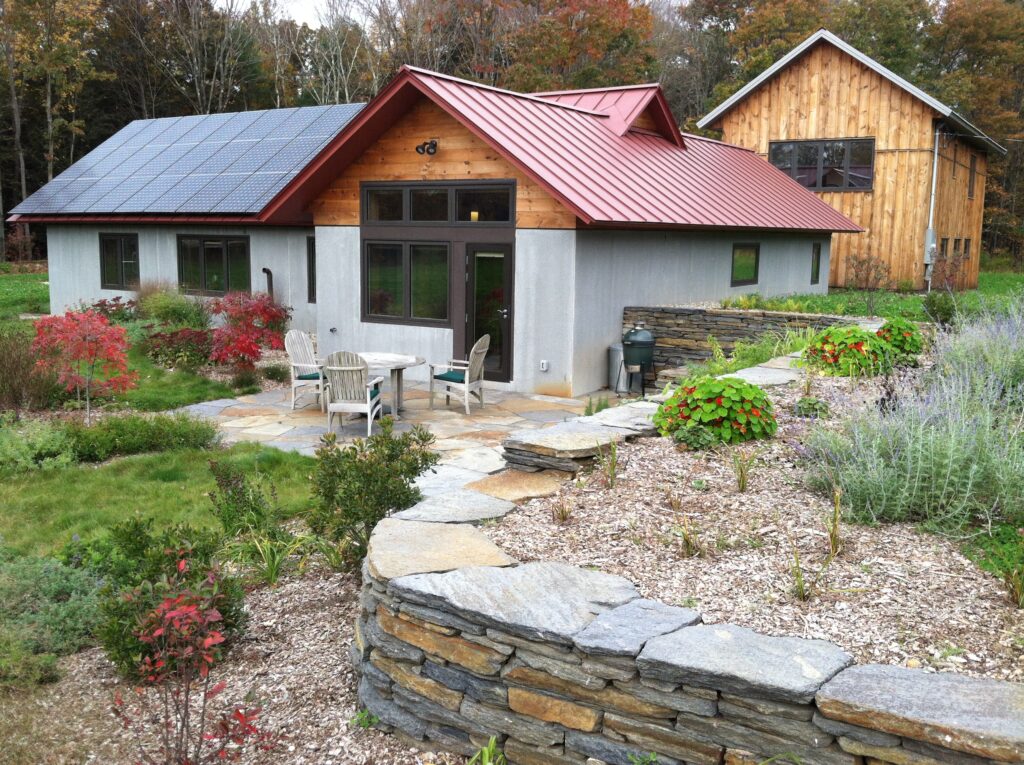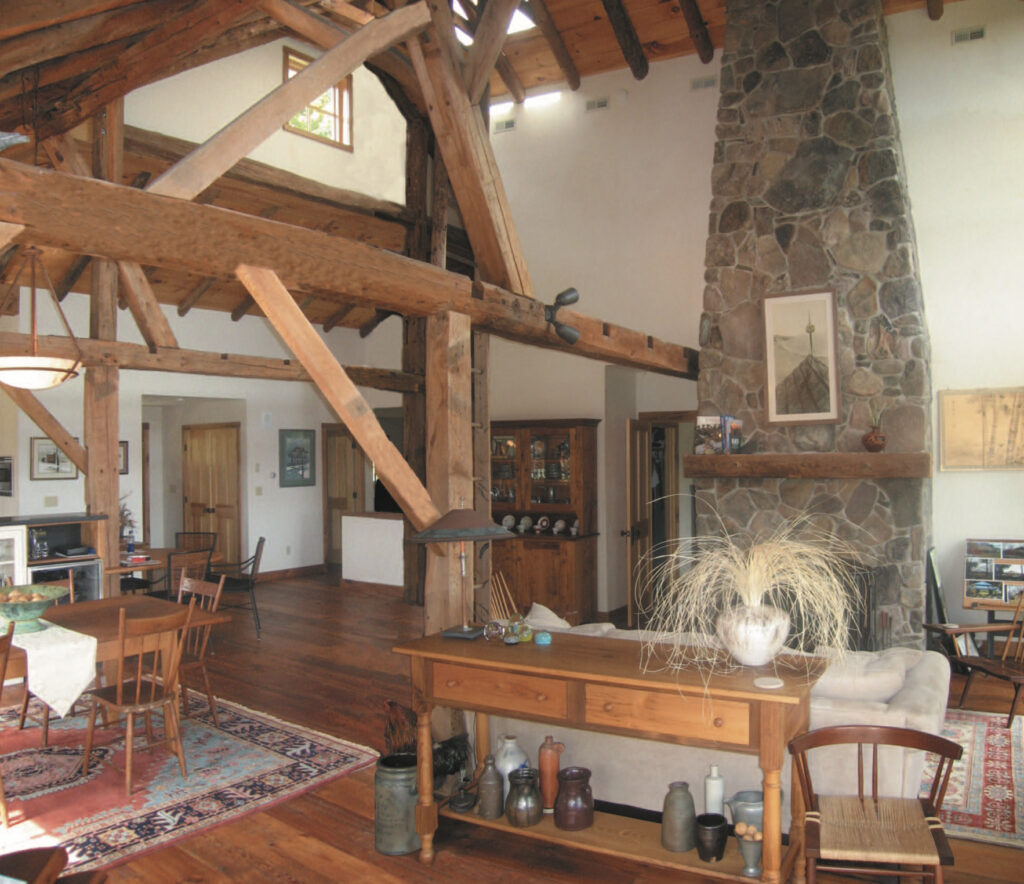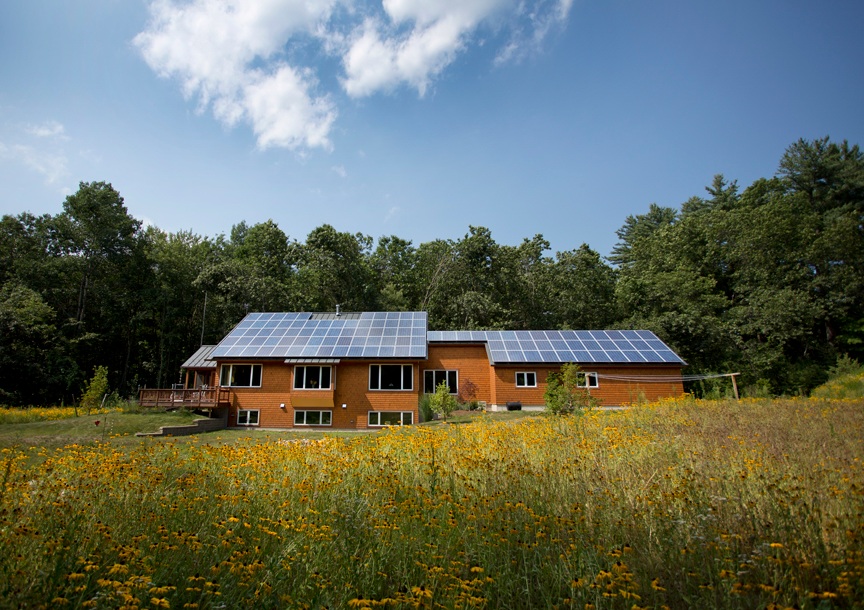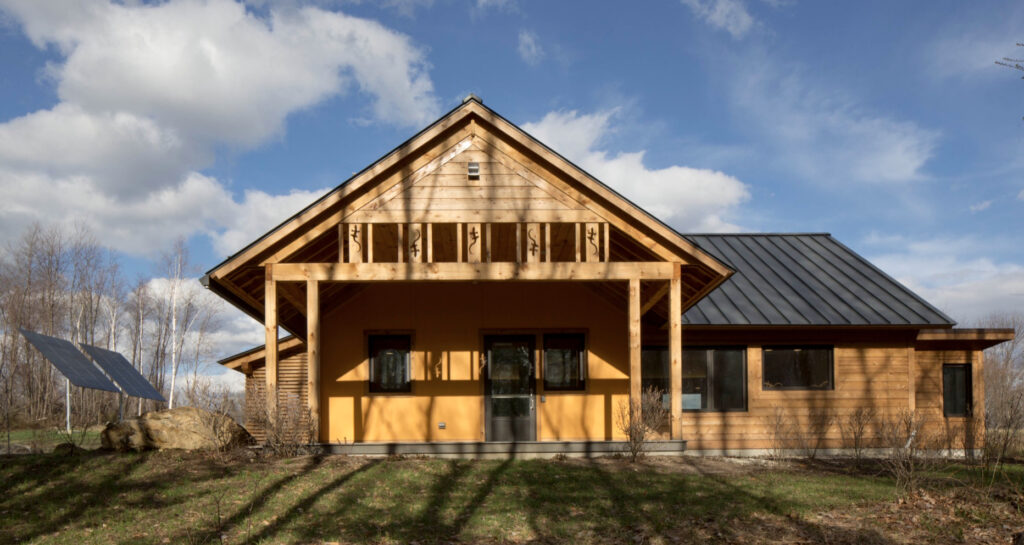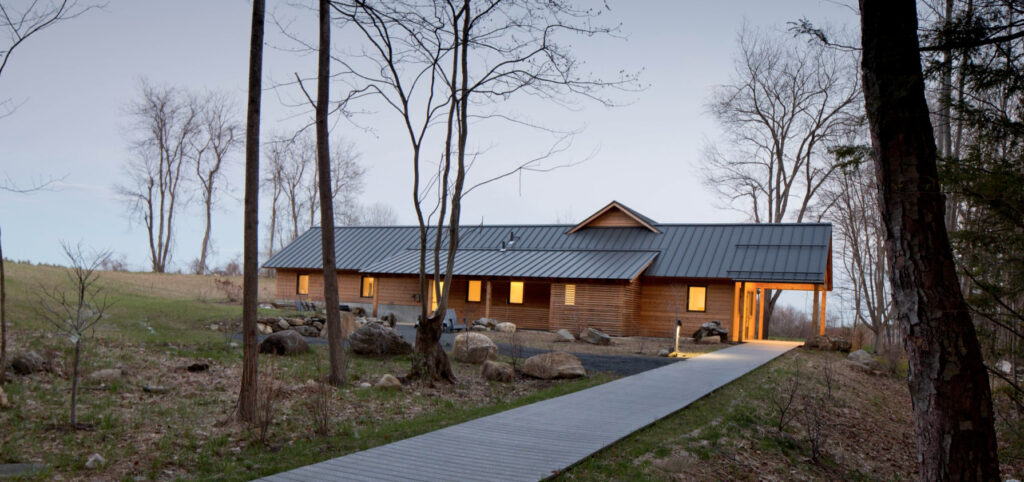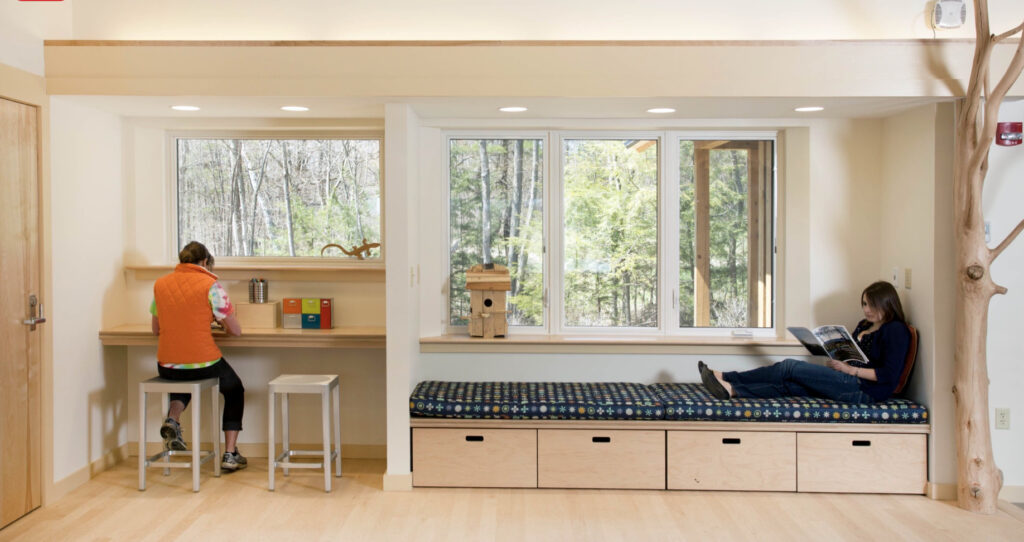 Today, Bill Gillen is perhaps better known locally as a farmer than as an architect although his keen eye is still on the prize. As a student, Gillen studied with Serge Chermayeff (1900-1996) at the Harvard Graduate School of Design in the late 1950s-early 1960s. Born in the Caucasus region, Chermayeff moved to England in the 1930s and with fellow architects there, toured the Bauhaus before the avant-garde school was closed by the Nazis. After World War II, Chermayeff arrived in the United States where he opened an office in Cambridge, MA assisted by the circle of Bauhaus modernist émigrés who had already settled here. Gillen encountered Chermayeff just before he graduated while Chermayeff was constructing a summer house on the Cape, at Wellfleet that became his primary residence. These formative influences can be seen in Gillen's own work later. His first practice, the Gillen Partnership, began over a decade later, in 1974. From the beginning, his was a service-oriented firm that came to have a long track record for successful architectural, historic renovation, and interior design projects. 
My introduction to Gillen's architectural work (rather than the farm) was his design for 26 South Prospect Street, located next to Amherst Cinema. Both buildings were constructed by local developer Barry Roberts. 26 South Prospect Street is a modest but deftly scaled white clapboard building that sits behind the handsome gray Mansard-roofed Victorian house at 24 South Prospect St that Gillen bought in 1970. It is a commanding house that has the look of an Edward Hopper painting. Any time I went to the Amherst Cinema, the low slung, infill scheme in back intrigued me. Who lived or worked here? Who had designed it? It turns out this was one of numerous historic restoration rehabilitation projects that Gillen's firm has completed.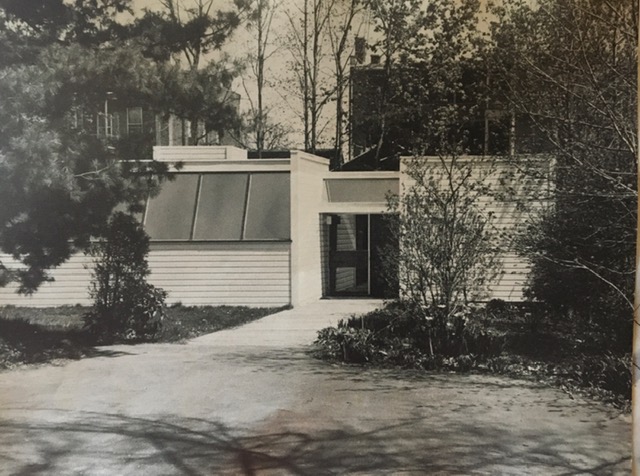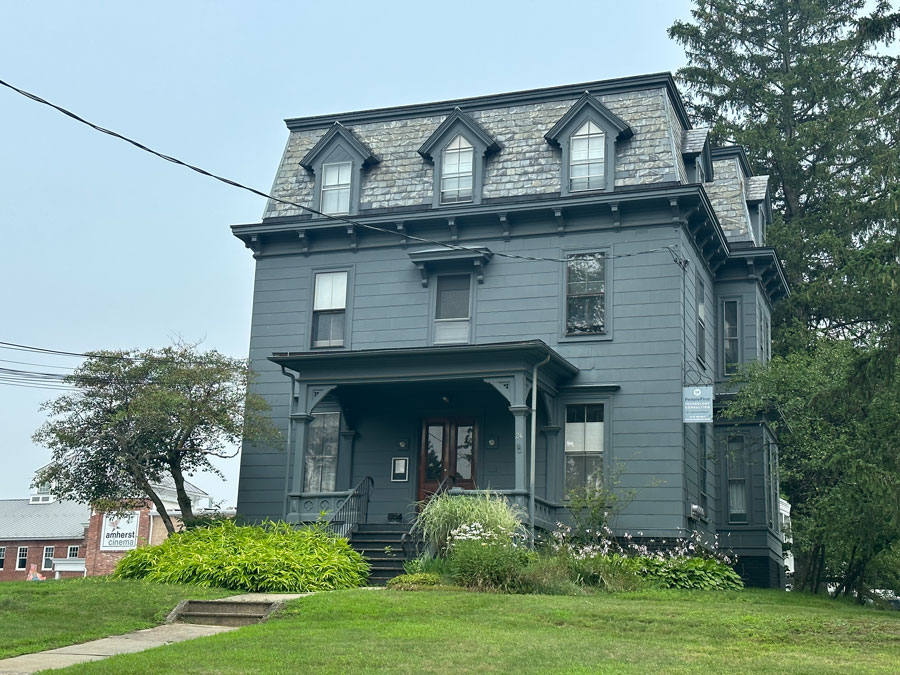 While he was in practice with Kuhn, Riddle and Gray, Gillen worked at #24 in the historic house and oversaw many iterations of uses for what had begun as a 6-car garage for the "House on the Hill." 26 South Prospect St is now an office complex but has, in the past, been a sprawling textbook store for Amherst College students, a squash court, and the architecture office already mentioned.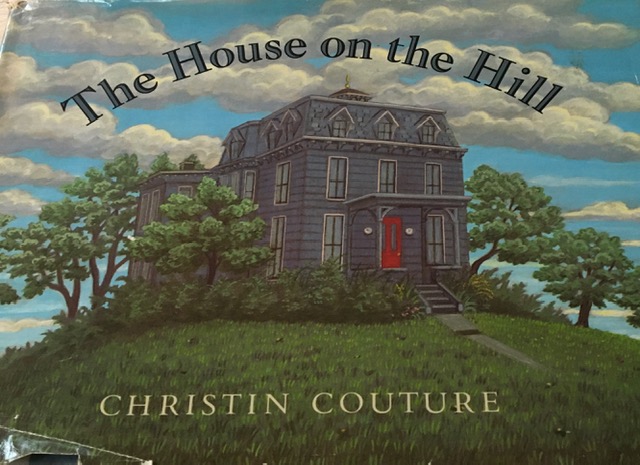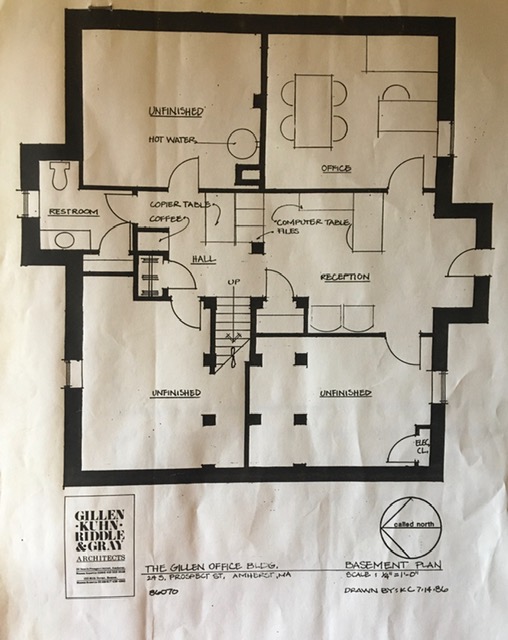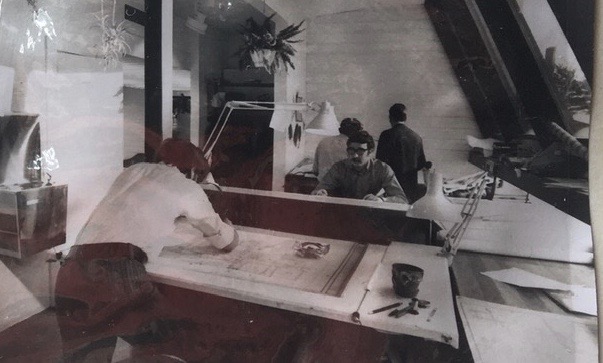 Together, the two buildings represent office space for a wide variety of people, including legal and therapeutic professionals, as well as writers, computer consultants, and contractors and a two-bedroom apartment. Kuhn Riddle Architects is now located in the converted livery stables behind Amherst Coffee and the Amherst Cinema building.

When taken together with the Cinema (recently upgraded by Roberts during the pandemic) these civic minded teams of builders and designers created a series of protected open spaces behind parking areas in the very heart of our town.
Gillen Collaborative (the successor firm) re-located in 1988 to Main Street opposite the Amherst Women's Club. They came to be known for excelling at renovation projects including major work at Seelye Hall for Smith College; the office building/bus depot known as "One Round House Plaza" in Northampton and the Tucker Taft Building in Amherst that we know as "The Works". They say coincidences are rarely coincidences but before he retired as an architect, Coldham did a very deep energy study and retrofit for the owners of a house Serge Chermayeff designed for his family in New Haven where he taught from 1962-64. For them both to have this connection (back to Chermayeff) was not something I knew about previously.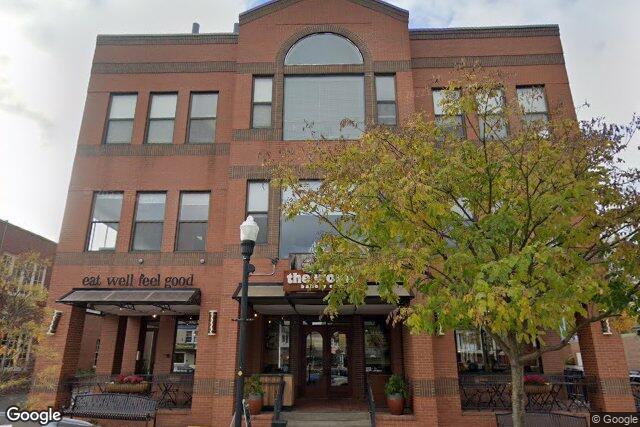 Practical visionaries, Bruce Coldham and Bill Gillen have continued to contribute in thoughtful ways to Amherst's built environment. They know that architecture has historically been a very white, male profession with challenges for women to forge ahead in their own lane. I look forward to more conversations with them and with other Amherst stakeholders (which is all of us) in terms of historic preservation issues.
So where are we today in terms of office design and office space in Amherst Center? The attractive 1800s era commercial brick blocks have a few spaces to let. Hybrid work seems a good idea to many. Significantly, the Amherst Business Improvement District (BID) reports that the vacancy rate is currently only 3%" The BID goes on to say "We are so excited about our new businesses and remain madly in love with and fully support the businesses that have been with us for years, decades, and generations."
Enjoying being in our town center, I'm reminded of Manhattan's pre-modern, historic street fronts (not the skyscrapers) where both basement and 2nd floor space has historically been used for offices, businesses and/or restaurants creating visual interest, greater density and the buzz of creative energy. Backstreet facades can be of interest visually and we have several places that are rich and well-designed such as Boltwood Place (designed by David Williams), the backyard entrance to Laughing Dog Bicycles that looks onto 26 South Prospect St, and the funky vinyl record store courtyard off Pleasant St. The new Drake music venue above a branch of DP Dough and White Lion Brewery are also examples of this kind of urban double height development. Density is our friend when it comes to business development and office space in Amherst Center.