Opinion: March to End Fossil Fuels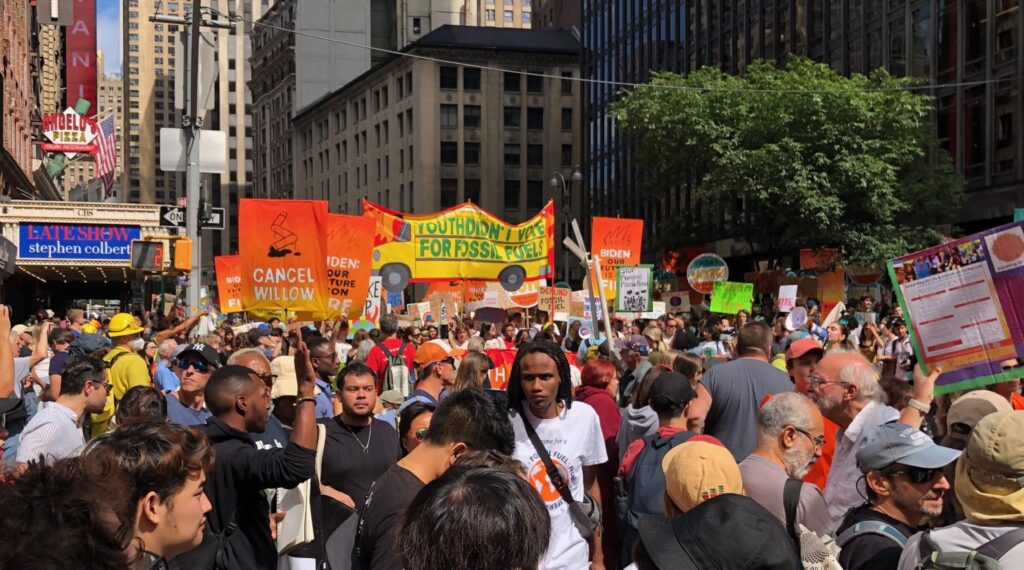 Love, Justice and Climate Change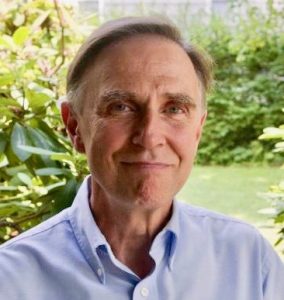 This past Sunday I participated in the "March to End Fossil Fuels" in New York City. What an exhilarating experience! Thousands of people jammed the streets of New York to demand an end to fossil fuels. People of different races and ages came together to show how much they care about what climate change is doing to our world and its inhabitants. There was chanting, singing, drumming and dancing. Voices were united in "What do we want? Climate justice! When do we want it? Now!"
75,000 People Marched
It's estimated that over 75,000 people marched in New York. New York's grassroots organizations and people from frontline communities headed up the march. Black, Indigenous, Latinx, Asian and Pacific Islander groups led the procession, followed by youth, elders, workers, people of faith, and people of all backgrounds. According to Oil Change International, this was only one of more than 700 end-fossil-fuel actions in 65 countries, with more than 600,000 people participating just in the past week.
If you've never marched in a demonstration such as this, or haven't in a long time, I encourage you to join in the next time you have an opportunity. My spirit was lifted up and I've been feeling energized ever since. I have a renewed sense of being part of a growing and powerful movement — that we all are a part of.
UN Climate Ambition Summit
The march coincided with the first ever "Climate Ambition Summit" at the UN, which the Secretary-General is convening this week "to accelerate action by governments, business, finance, local authorities and civil society." Secretary-General António Guterres is calling on all nations, especially major emitters, to commit to greater cuts in emissions and to present "energy transition plans with commitments to no new coal, oil and gas; fossil fuel phase-out plans; more ambitious renewable-energy targets; Green Climate Fund pledges; and economy-wide plans on adaptation and resilience. "
Goals of the March
The march called on President Biden to:
Stop federal approval of fossil fuel projects and repeal the permits for the Willow Project (a recently-approved huge oil drilling project in Alaska) and the Mountain Valley Pipeline in West Virginia.
Phase out fossil fuel drilling on our public lands and waters
Declare a climate emergency to halt fossil fuel exports and investments abroad and build more just, distributed renewable energy
Provide a just transition to a renewable energy future that supports workers' and community rights.
Why Focus on Biden
Why were the march demands focused on President Biden? The United States is the largest producer of oil and gas in the world. President Biden is in a unique position to lead the world toward elimination of our dependence on fossil fuels and their deadly climate and health effects. While Biden has passed some very good legislation that is promoting renewable energy, he and the country as a whole, have done nothing to cut back the fossil fuel industry. The industry is charging full-speed ahead to expand extraction, manipulate our politics, and reap obscene profits, while hastening irreversible worldwide climate disaster. They must be stopped.
Petition To Sign
You could join in by signing the petition to President Biden at bit.ly/EndFossilFuelsNow which essentially indicates that you support the goals of the march as they are listed above.
Ninety Minute Online Workshops Available This Week – A Taste of Climate Week
This week, September 18 – 23, following the March is "Climate Week NYC." It is a week filled with workshops, lectures, and actions. While most of them are in person in Manhattan, some of them are also available online. I assume that some of them will be wonderful climate justice events and some will be greenwashing by large corporations. I will be there with a group from Sustaining All Life. I can recommend two of our events (90 minutes long) that will be available remotely on Zoom if you pre-register.
"Voices from the Frontlines of the Climate Emergency" at 1:30 p.m. on Friday, September 22 will give you an opportunity to hear climate activists from the Global South describe how climate change is affecting their counties. "Eliminating the Effects of Racism on Our Work to Sustain All Life" will provide diverse perspectives on Saturday, September 23 at 10:30 a.m. You can register in advance and get the zoom link for both of these at https://sal.rc.org/workshop/climateweekonline.
Russ Vernon-Jones was principal of Fort River School 1990-2008 and is currently a member of the Steering Committee of Climate Action Now-Western Massachusetts. He blogs regularly on climate justice at www.russvernonjones.org.