Opinion: Building a More Inclusive, Responsive Town Government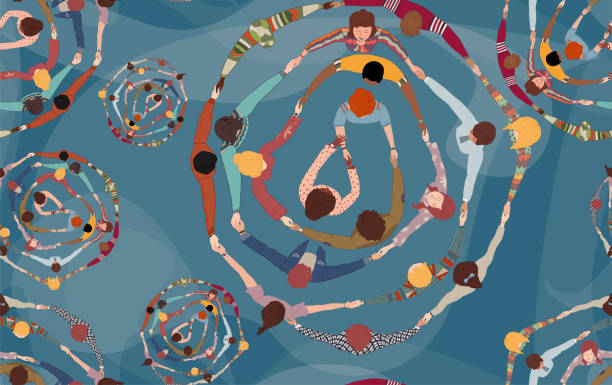 by Amilcar Shabazz, Pat Ononibaku and Deb Neubauer
Our beloved Dee Shabazz, who recently passed away, believed in the power of the vote almost as though it was the Holy Spirit. She would rally us on election day saying, let's show and prove what we are about at the ballot box. Let's get out and vote and vote for a change that will make a difference. This is an election that involves all seats on both our town council and our school committee. It's a change election. Voters have the opportunity to flip the school committee and to put people on the Town Council who will make that body more responsive to the needs of everyone who lives and works here. We have great candidates who have put themselves forward and who give us all hope that we can get something positive out of the electoral process. 
Being a member of the school committee is more than signing warrants, attending multiple meetings every week, approving a budget, etc. It's an opportunity to ensure that the highest administrative leader in the district is meeting the goals of our community and to set policies that move our professional staff toward those goals. It is an opportunity to ask serious questions, demand answers and not be afraid to evaluate the superintendent with at least a modicum of rigor and constructive criticism. Our recent troubles might have been avoided if more people on the school committee had dared to set better goals for the superintendent and to hold the person we hired to account. Jennifer Shiao has been that kind of school committee member, and we need to reflect her. She will need colleagues who will join her like Martha Toro, Bridget Hynes, and Laura Jane Hunter. They have all demonstrated a keen understanding of our district.
Infrastructure development is not the only priority for the next school committee. We must place student needs, both social-emotional and academic, at the center of district policy-making and budgeting; make a thorough review of existing disciplinary procedures to ensure equal standards and treatment for all students as well as rebuild the district's restorative/transformative justice practices; fully update and review existing curriculum, textbooks, and materials, to modernize content and honor the diversity of race, ethnicity, gender, religion, gender orientation, and sexual orientation; assure that the special educational needs of all students are met in an equitable, dignified, and inclusive manner; expand curriculum and resources to meet the needs and facilitate the success of all learners, including through modern vocational education programs. We believe Toro, Hynes, Hunter, and Shiao will do these things effectively and with the kind of compassion our community desperately needs.
We also have a chance to make our Town Council better this election. Our outstanding, young councilor-at-large, Ellisha Walker, should be returned for a second term. We can also elect new, strong leaders who will work smart and hard to advance democracy in our town. We have competitive races in all districts except District 5. We think it is time for new representation in District 1 and in Vincent O'Connor, we have a great person who has been active in our town for decades and has been empathetic to hundreds of people in need of help. In District 2, Allegra Clark and Amber Cano-Martin will bring courageous leadership that will "center the voices of people most impacted by the identified problem when working toward a solution." Districts 3 and 4 have candidates who give voters choices in who will best represent their interests. 
We respect and are grateful to all willing to work as our representatives in local government. It's our responsibility on November 7, to elect the people most aligned with the values of our whole community. So let's have a tremendous voter turnout in the spirit of the civic activism of Judy and Barry Brooks, Ray and Mary Elliott, John Bracey, Demetria Shabazz, and others who dared to care.
Amilcar Shabazz is a parent and former vice chair of the Amherst Regional School Committee.

Pat Ononibaku is a business owner, parent, and former member of Amherst's Community Safety Working Group and Community Safety and Social Justice Committee.

Deb Neubauer is a Licensed Social Worker, parent, and former member of the Human Rights Commission.