APPOINTMENTS COMMITTEE ANNOUNCES NOMINATIONS TO PLANNING BOARD AND ZONING BOARD OF APPEALS.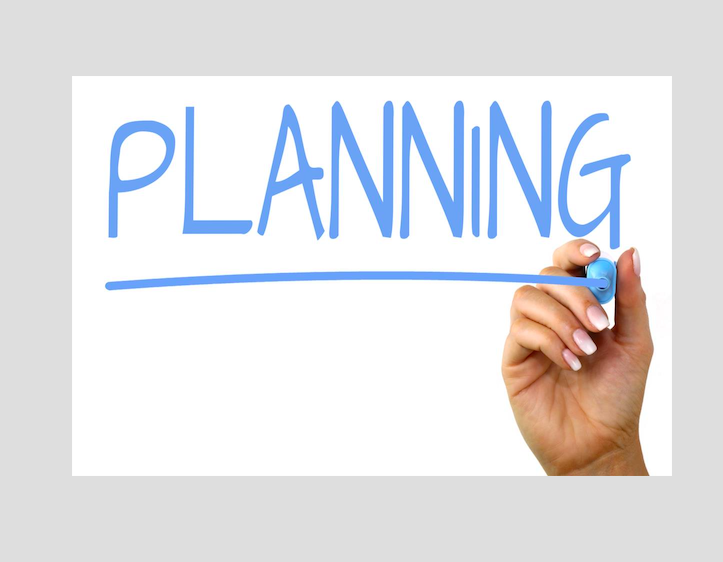 The Town Council's Outreach, Communications and Appointments Committee (OCA) recommended appointments to the Planning Board and to the Zoning Board of Appeals (ZBA) at their meeting on May 13. These recommendations will be forwarded to the full Town Council, which will vote to either accept or reject the recommendations at its meeting on May 20.

The following were nominated to the Planning Board by a vote of 3-2 (Alyssa Brewer, Darcy Dumont, Sarah Swartz voting in favor; Evan Ross and George Ryan votinh against): Maria Chao and Jack Jemesek (3-year terms); Pari Riahi and Janet McGowan (2-year terms); Michael Birtwistle, Christine Gray-Mullen, and David Levenstein (1-year terms, continuing the term which they are already serving). All but McGowan currently serve on the planning board. McGowan would replace current chair Greg Stutsman, who will have already served two three-year terms.

Nominated for the Zoning Board of Appeals (ZBA) by a vote of 5-0 were current chair Mark Parent (1-year term); Thomas Simpson and Matthew Wilk (2-year terms); and Stephen Judge and Joan O'Meara (3-year terms). With the exception of Wilk, all are reappointments. Appointed as 1-year associates were Aaron Arcello, Sharon Waldman, and Tammy Parks. Associate members of the ZBA are effectively alternates, filling in and having the right to vote when a full member is absent. .

The Process

Applicants submitted a Community Activity Form (CAF) to Town Hall and were subsequently interviewed by the chair of OCA, Sarah Swartz. OCA had solicited input on what skills and other characteristics would be desirable in candidates, which was provided by the current chairs of both the Planning Board and the ZBA. From this, Swartz compiled the following list of desired characteristics for Planning Board members:
background in real estate, architecture or engineering;
works well in a group;
open-minded;
understands the judicial nature of position to interpret and apply by-laws but not to make bylaws;
skill in negotiation and mediation/conflict resolution;
respectful;
thoughtful;
unbiased;
no agenda;
considerate;
committed;
confident;
humble; and
professional.

OCA then developed a standard set of interview questions to be asked of every candidate and determined that no questions would be asked about any specific development projects, past or upcoming. Following OCA procedures adopted on May 6 only one member of OCA, Chair Sarah Swartz, was designated to conduct all interviews for both the Planning Board and the ZBA. According to these rules, the OCA interviewer may, at their discretion, invite to the interview additional persons who are not members of the Town Council or the OCA, but those persons may not participate in the interview itself. In this case, Town Manager Paul Bockelman and Planning Director Christine Brestrup were present.

Swartz considered the interview and information provided on the applicants' CAF forms to determine which candidates best fit the desired characteristics for the positions. She reviewed her rationale for her selections in considerable detail at the May 13 OCA meeting, explaining how she balanced her evaluation of the strengths of each of the candidates. She noted that in addition to the desired characteristics specified by chairs of the Planning Board and ZBA, she considered the following in making her nominations:
maintaining leadership within the board;
creating and maintaining a strong base of members;
incorporating new voices, which was a response to concerns widely raised about diversity on town boards;
incorporating views not necessarily represented on the current board in a way that would be complementary and not obstructive;
input from the town manager;
input from town planner;
diversifying the gender representation on the board
;
listening to her constituents.
The members of OCA engaged in a lengthy discussion of the nominees. They noted that the desired criteria leave a lot of room for interpretation. For example, what exactly does it mean to be humble—and how would the interviewer assess that from a form or an interview, and would their interpretation be congruent with the interpretations of others? Swartz noted that she would endeavor to spell out how she interpreted these characteristics in her final memo to the council.

Several councilors pointed out that this aspect of having a single person be the filter for all information combined with the constraints on discussing the pool of candidates publicly (all applicant information is confidential according to council rules adopted on May 6) made having a thorough and effective discussion challenging. The CAFs of all applicants were shared with all members of the council, but those of non-nominated candidates may not be discussed in public. Most of the councilors agreed that the process of nomination and appointment would benefit from modification in the future and would probably require more transparency than is currently allowed. (See minutes of OCA meeting of 5/13/19 for details of this discussion).

Councilors Ryan and Ross raised strong objections to the list put forward by Swartz. Although McGowan is the only candidate who is not currently serving on the Planning Board, Ryan argued that it is important to maintain continuity, given the work currently before the board, and that this is not the time to be adding new people. Noting that the council will replace three members next year, he objected to replacing the existing chair at this time, saying that the current chair would bring important experience in this transitional period. He argued for waiting until next year to consider such a change. Swartz noted that the current chair has already served his limit of two terms, as set forth by the town in its committee handbook. Ryan countered that the new council has not had a robust discussion of term limits and said that in his view, it is not clear that there is a strong sentiment to enforce term limits or to make any changes in the makeup of the current Planning Board.
Councilor Ross added that although in this period of transition, the public is looking for change, and thus adding a new voice to the Planning Board makes sense, he objected to the new nominee proposed, noting that he finds her to be "unqualified" and worries that she might not "work well" with others. He said that in the entire pool of possible candidates, which he and Ryan both said is "small," he found only one acceptable candidate. He also noted that the zoning sub-committee of the Planning Board is in the process of making some substantial recommendations and that replacing an active member of it would be disruptive.

Councilor Brewer pointed out that council members have not been told why the chair is not being reappointed and whether his application to serve another term is still active. Based on the current process, the Town Council does not have access to this information. So OCA can't proceed by assuming that they can put the current chair on the committee in the place of McGowan. Brewer noted that having this conversation would "fly in the face of our privacy concerns" and noted that it is difficult to imagine how OCA can have this conversation about alternatives to McGowan with the whole council.

Swartz emphasized that she does not think it is a good idea to reappoint the board exactly as it has been, and asked the members of OCA to set aside their personal feelings about the nominee, to consider how strong the planning board will be without its current chair, and to consider the merits of bringing new people onto the board. Swartz argued that the OCA's nominations give the town a strong board and demonstrates that "[we] are listening to our constituents and their concerns."

The council can either accept the nominations or send them back and ask OCA to come up with different nominations.

Zoning Board of Appeals

Regarding the appointment of Matthew Wilk, Ryan raised concerns about the appointee being young and a relative newcomer to town and having no previous ZBA experience. He suggested using the "associate" status as a training ground for inexperienced members of the board. He also voiced a concern about a current member of the ZBA who was not recommended for reappointment. A discussion about making any changes to the ZBA, much like the discussion about making any changes to the Planning Board, followed.

Ryan also noted that the current process is frustrating and all members of OCA agreed. Swartz asked, "If it's not a completely public process, do we have enough information to make good decisions?" Ryan asked the committee why they would favor "youth" over "experience," at the same time noting that he has no information other than Swartz's evaluation and the CAF to evaluate the relative merits of Wilk's qualifications. Under the rules, Swartz is not permitted to share comparisons of candidates. Ryan was encouraged to spell out his objections in a minority report to be included with the nominating memo. No minority report has been submitted as of this writing (5/19/19).
Brewer noted that the committee has learned about some practical challenges in the current process, and that they should be reflected in Swartz's memo and Ryan's minority report. Several councilors voiced their expectation that the application process will be modified as a result.