TOWN COUNCIL FOR NOOBS: TOWN COUNCIL REGULAR MEETING (5/20/19). THE BIG ISSUE WAS APPOINTMENTS TO THE PLANNING BOARD AND ZBA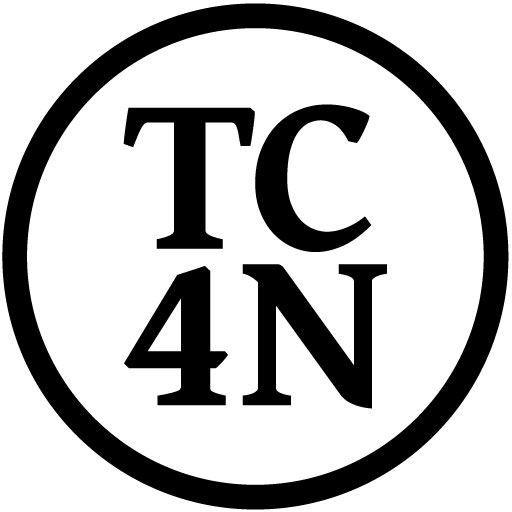 A small audience was once again witness to big drama when the council's Outreach, Communications and Appointments Committee (OCA) presented its nominees for both the planning board and the zoning board of appeals (ZBA), as well as the method they used to generate their selection.

The planning board and ZBA regulate development in town, and their decisions have led to a number of controversial new buildings. The planning board reviews all site plans to make sure that they are in accordance with the town's zoning bylaws and can issue special permits under certain circumstances. It also advises the town on land use and works with the town manager and planning director to develop the town's master plan. It has nine members who serve staggered three-year terms. The ZBA approves exceptions to the town's zoning bylaw by issuing special permits and variances. It also hears appeals to the planning board's decisions. It has five members serving staggered three-year terms and three one-year associates who serve as alternates.

Councilor Evan Ross introduced the process that OCA used to select their nominees. Residents of Amherst interested in serving, including existing board members whose appointments were expiring, filled out Community Activity Forms (CAFs), which were distributed to the entire council. OCA Chair Sarah Swartz interviewed the candidates with Town Manager Paul Bockelman and Planning Director Chris Brestrup present to answer factual questions.

After the interviews, Swartz made detailed, written recommendations to OCA, which then met in open session to discuss the candidates she selected. Following advice from KP Law, the town's legal council, OCA determined that it would violate Open Meeting Law to discuss rejected candidates by name. Both this decision and the associated decision not to release the CAFs to the public have proven controversial.

Amherst has always treated CAFs as personnel files and kept them private. There has been a recent push for Amherst to make them public like Northampton does. Supporters of transparency, of which I am one, believe that making the process more public would help avoid cronyism and foster greater diversity on multi-member bodies. Others argue that the potential of having applicants' names discussed in public would scare off potential candidates.

Lawyer and transparency advocate Janet McGowan has filed a request for public records to obtain the CAFs of all of the applicants for these positions. The town has denied her request, a decision she plans to appeal to the state attorney general. McGowan herself applied for the planning board and was recommended by Swartz. Given McGowan's outspoken support for town meeting and proclivity for challenging authority, this choice has unsurprisingly proven controversial.

OCA voted to unanimously support Swartz's candidates for the ZBA: Mark Parent, Steve Judge, and Thomas Simpson (renewing), Joan O'Meara (moving from associate to full member), Matthew Wilk (new); and three new associates: Aaron Arcello, Sharon Waldman and Tammy Parks. For the planning board, Swartz supported renewing existing members Pari Riahi, Maria Chao and Jack Jemsek as well as adding new-comer McGowan; Michael Bridwistle, Christine Gray-Mullen and David Levenstein will serve out their existing appointments.

In a dissenting opinion, councilors Ross and George Ryan voted against Swartz's selections for planning board, expressing a preference for continuity. This issue would be debated at tonight's meeting when OCA's recommendations were presented to the entire council for a vote.

After Ross finished presenting the method by which the candidates were selected, a long discussion ensued. Comments circled around questions related to institutional memory and experience, although in the end these seemed like a red herring.

Andy Steinberg made the case for supporting institutional memory by pointing out that Swartz's recommendations would leave no one on the planning board whose appointment began earlier than 2015. Similar points were raised by councilors including Ryan, Ross, Lynn Griesemer and Steve Schreiber. These councilors were ultimately arguing that the informal two-term limit on planning board membership be disregarded as it has been on the ZBA.

In public comment, current planning board member Gray-Mullen described how difficult it was for her to learn the intricacies of the zoning bylaw. Councilor Cathy Schoen replied that earlier in her career, under the pressure of a new job, she learned the details of national healthcare policy in several months. Any fast learner, Schoen remarked, could similarly come up to speed on zoning.

Despite open meeting law, Greg Stutsman, current chair of the planning board and at the end of his second term, was mentioned by name as the person many would like to see continue instead of appointing new blood. Several councilors who favored McGowan, including Schoen, pointed out that there was no shortage of experience in either set of nominees. Besides McGowan, the other recommended appointments to the planning board were all reappointments and all of the reapplying nominees for the ZBA were recommended, including members who have been serving for twelve and fifteen years! (Why no term limits here?)

Just as arguments for experience were a thinly veiled cover for opposition to McGowan, so was the comment made by current planning board member Jemsek, who claimed that the jobs done by the planning board and the ZBA are technical, not political. Councilor Mandi Jo Hanneke thankfully rebutted that decisions about development in town are certainly political and that many councilors ran on platforms that took positions on development.

Councilor Alisa Brewer expressed frustration with the discussion surrounding Stutsman, saying that it was impermissible and that direct discussion of anyone besides the proposed candidates was unactionable speculation; Swartz was the only person who knew why the proposed candidates were put forward and all the council could do was reject them, not suggest alternatives, which is an argument for more transparency.

When the time finally came to vote after more than an hour, the ZBA candidates were unanimously approved.

Steinberg then made a motion to refer the vote on the planning board back to OCA, to give more consideration to the role of experience in relation to their decision. Once it was seconded, Schreiber immediately attempted to amend the motion so that only McGowan's appointment be referred back, which caused some confusion about the rules of order. After a recess, Schreiber's motion died when it failed to be seconded. Steinberg's motion came to a vote and failed, triggering almost another hour of similar arguments.

Tallying the numbers in my head, I wasn't sure if the vote would pass, but it did, 8-2-3! De Angelis, DuMont, Hanneke, Schoen, Pam, Bahl-Milne, Swartz and Brewer voted for; Ryan and Ross against; Griesemer, Steinberg and Schreiber abstained. Hanneke said she struggled with her decision. While Schreiber gave clear reasons for abstaining (because the thought the process was too flawed to vote yet), Griesemer and Steinberg's reasons for doing so were unclear.

In the end, nobody, including Swartz, was happy with OCAs appointment process although she stood by her decisions and remained graceful under pressure. There are a number of issues that OCA and the council will revisit, including privacy, term limits and whether the planning board should have associates like the ZBA does. But the council ultimately proved itself willing to appoint a controversial candidate to a key multi-member body after robust debate and disagreement, which isn't a bad start to the appointment process!