FINANCE COMMITTEE VOTES TO DELAY DECISION ON NORTHAMPTON ROAD AFFORDABLE HOUSING PROJECT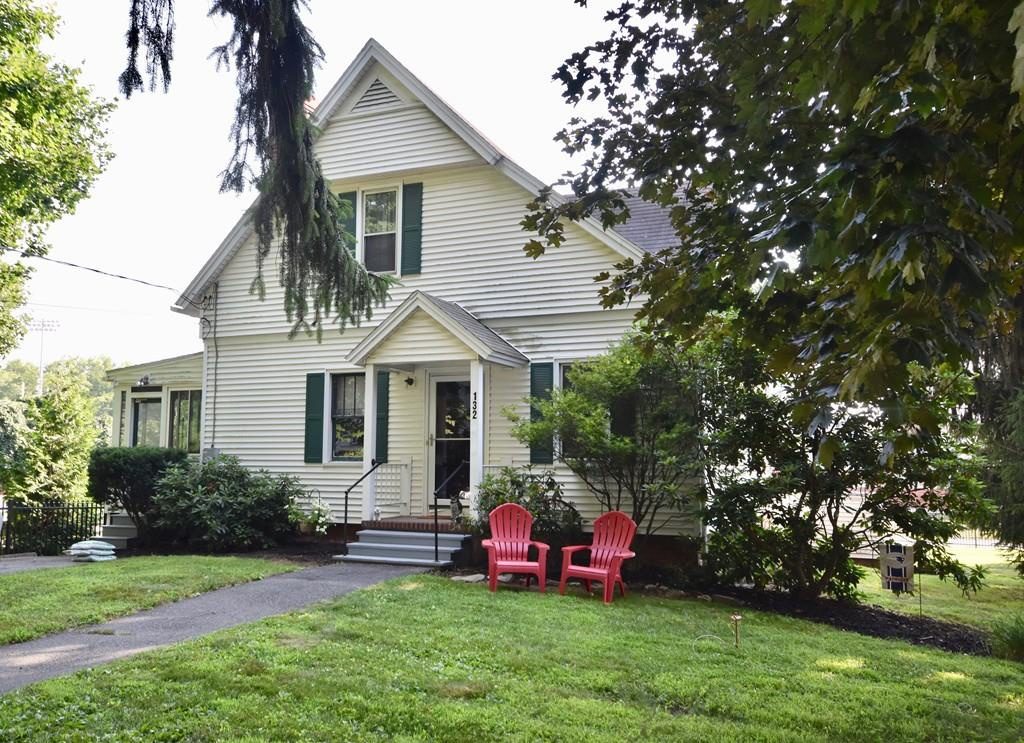 The Finance Committee, in a joint meeting with the Town Council,  voted 4-0 with one absent (Shalini Bahl Milne, District 5) on May 29, to delay its recommendation on borrowing $500,000, for an affordable apartment complex at 132 Northampton Road,  adjacent to the Amherst College athletic fields. The $500,000 bond would be reimbursed from Community Preservation Act (CPA) Funds. The recommendation vote will be delayed until after a public forum on the project to be held at the Bangs Center on June 18th at 6 PM.  Council President Lynn Griesemer has contracted with an independent facilitator from Vermont to run the meeting.   All other projects to be funded with CPA funds were recommended to the full council by a vote of 4-0 with one absent.  The Finance Committee expects to vote on a recommendation on the Northampton Road borrowing at their meeting on June 25th from 2-4 PM in the Town Room of Town Hall. The full council is likely to vote on the project at their meeting on July 1, at 6:30 PM in the Town Room.

Background

On May 21, The Amherst Affordable Housing Advocacy Coalition (AAHAC) met in the lower level of the Bangs Center. The major item was a presentation by Joanne Campbell and Laura Baker of Valley Community Development Corporation regarding the proposed 28-unit studio apartment building  at 132 Northampton Road (Route 9). The need for small, affordable units in Amherst has been noted for several years and has been discussed by the Amherst Municipal Affordable Housing Trust (AMAHT), Community Preservation Act Committee (CPAC) and the Planning Board. This year alone, local shelter Craig's Doors served over 170 individuals, and it only operates in cold weather months.

Affordable Units

In response to a proposal from Valley CDC, the 2017  Amherst Town Meeting approved a zoning change to allow more than 50% of a building to be comprised of units of the same size if all were affordable, allowing for the construction of single room occupancy buildings.  Valley CDC then conducted a feasibility study to find an appropriate site in Amherst. To that end, they purchased the Northampton Road property using a Community Development Block Grant.  They have now designed a 28-unit building that will expand upon the existing home and contain small studio apartments (270 square feet, each with a bathroom and kitchenette). There will also be a common room and a laundry, as well as an office for a manager or staff.  The building will have a part time manager on premises, employed by Valley CDC. Tenants using social services would come with those services already established on an individual basis.

The dwelling will have eight units for people making up to $49,700, eight for those making up to $31,050, and ten for people who were recently homeless. Two units are for those referred from the Department of Mental Health. This housing is not designed to be a halfway house but rather a home for people who are self-sufficient. All tenants will be interviewed by Housing Management Resources which manages Valley CDC's other rental units. No one with a violent criminal record will be permitted to live in the project. Also excluded would be active drug users or people with a record as a sex offender. Valley CDC currently operates 53 single room or small studio apartments in Northampton.

Valley CDC requested that CPAC recommend a $500,000 bond to show Amherst's commitment to the project when Valley CDC applies for more funding from the state. The bulk of the construction cost is expected to be covered by the Massachusetts Department of Housing and Community Development. No money would actually be borrowed until construction begins, which will likely be in 2021. This means that the bond would have no impact on this year's town budget and, by the time of the borrowing, $100,000 of CPAC debt will be retired so the extra bond would not have a substantial impact on town debt service. When the project is completed, it will add an additional $16,000 per year in property tax revenues.

Neighbors Object

While the AAHAC was meeting downstairs, the Town Council Finance Committee presentation on the proposed operating budget for the town in fiscal year 2020 was being discussed upstairs. About 25 people came to that meeting to express opposition to the Valley CDC project, expressing fear of increased crime, noise and lowered property values. Those in opposition to the project also cited the distance (0.4 miles) to the nearest bus stop and the lack of sidewalks on that side of the street toward University Drive.

They were also worried that potential vandalism by new residents could imperil their current free access to Amherst College athletic fields. They argued that there were too many units, that the units were too small and that such a project would be better located elsewhere. Most of these residents live on the opposite side of Route 9 from the proposed project though some live in the areas behind the property. Most of the housing in the vicinity on Route 9 is multi-unit rental properties or Amherst College dorms. There is a bed and breakfast and a single family home adjacent to the property on either side.

At the joint Finance Committee and Town Council meeting of May 29, eight of eleven members of the public who were present were neighbors who opposed the project. Several spoke against the project and one had submitted a letter to the council opposing the project. Speakers also referred to a letter and a petition they have delivered to the council opposing the project that has been signed by 66 residents of the neighborhood and was reported on in The Daily Hampshire Gazette.

If the project is recommended by the finance committee and subsequently approved by the council there will be hearings with the planning board and zoning board of appeals, as well as with other appropriate town committees before the plans are finalized and the project is built. Some of those who objected subsequently requested that the finance committee recommend against moving forward with the project and that the proposal be referred back to the council to further study its fiscal impacts on the town.

Johanna Neuman of Amherst Forward, was the lone speaker in support of the project

Valley CDC's response to neighbors' concerns can be found here.
Community Support in Response to an Urgent Need

In the Amherst master plan, proposed in 2010 but never ratified, Chapter 4 H6D, cites the critical need for housing for very low-income residents. Since then, only about 70 units have been built, and the waiting list to obtain an affordable unit is over four years long. This plan would serve 28 individuals who otherwise could not afford to live in Amherst. The project  has been formally endorsed by the following organizations:

League of Women Voters:
Amherst for All
Amherst Housing Authority
Amherst Municipal Affordable Housing Trust
Amherst Interfaith Housing Corporation
Amherst League of Women Voters
Amherst Survival Center
Craig's Doors
Eliot CHS Homless Services
A comprehensive summary of the project, its history, and responses to it can be found here.
A complete list of all CPAC proposals for FY2020 can be found here.