TOWN COUNCIL FOR NOOBS. TOWN COUNCIL REGULAR MEETING (6/3/19). THE BIG ISSUES WERE THE PERCENT FOR ART BYLAW AND CAMPAIGN FINANCE REFORM.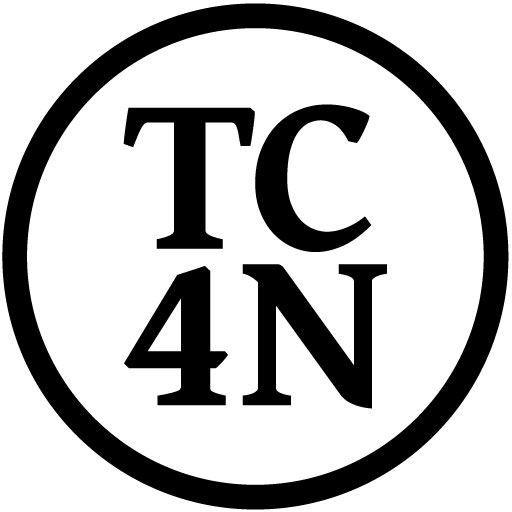 Not long after the meeting started, I moved from my usual seat in the back of the Town Room to the big desk in front of the council. I was there as the chair-elect of the Public Art Commission, accompanied by out-going chair Eric Broudy, to make the case that the council should adopt the existing Percent for Art bylaw that town meeting had already passed, but which had failed to be enacted.

Broudy spoke eloquently to the bylaw's merits. I had seen him give similar speeches extolling the virtues of the bylaw at town meeting, and was so impressed that I joined the Public Art Commission expressly to help work on it. It was one of the most exciting projects—and one of the only new bylaws—that arose during my time as a Town Meeting representative, and my fellow reps agreed. When it was presented for a vote in the spring of 2017 it passed with overwhelming support, 110-45 with 7 abstentions.

The Percent for Art bylaw is designed to ensure that on-site, public works of art are included when large-scale construction projects are undertaken by the town. These can be murals, sculpture, or whatever imaginative project an artist or group of artists devises in partnership with the town and the art commission.

The name of the bylaw is a bit deceptive. It actually mandates that only half of a percent (0.5%) of the capital costs of any eligible construction, renovation, or capital improvement project over $100,000 be set aside for art; if the town puts $30 million from its general fund toward building a new elementary school, for example, then $150,000 will be budgeted for on-site art.

The bylaw included the establishment of a fund for public art that would allow 0.5% of project costs to accumulate in cases where new on-site art doesn't make sense (as with smaller renovation or repair projects). This money could then be used on an ongoing basis to support the performing arts and for the maintenance of existing works of public art. The state legislature needed to approve the fund.

Former Representative Solomon Goldstein-Rose helped shepherd the fund through the state house of representatives, but it got hung up in the senate when an attorney working for the Department of Revenue raised objections. These objections were forwarded to Town Manager Paul Bockelman, but, despite efforts by the art commission, he chose not to respond, which caused the bylaw to fail. The entire bylaw now sits in limbo, passed by town meeting but not put into effect.

On May 24th, Broudy and I met with Bockelman, Town Council Chair Lynn Griesemer, Finance Committee Chair Andy Steinberg, and Interim Finance Director Sonia Aldrich, all of whom agreed with the Department of Revenue attorney that setting up a public art fund was a bad idea. As Bockelman put it, his job is to keep maximum flexibility in the budget and having a fund that locks resources into a particular type of expenditure limits the town's options. Why, he argued, should we have a special fund for art and not for other things that residents might also value or that the town might need?

Without the fund in the bylaw, the town has no need for state approval and can appropriate money on a yearly basis to support new on-site art as part of the budget for large capital projects, although this also means that no money from smaller projects will go to the performing arts or otherwise support the arts in town, as previously designated in the bylaw.

Because the bylaw never officially took effect, the council will have to pass it anew. Griesemer invited Broudy and I to this meeting to present background on it to the council, with the expectation that it would be referred to a council committee where it could be reworked and returned to the full council for a vote before long-term capital planning begins in the fall.

The council seemed generally in favor of the bylaw, and referred it to the Community Resources Committee and the Finance Committee as well as the town attorney and the Governance, Organization and Legislation Committee. We were pleased with this result, although it seems like a tall order for it to pass through all these hands before the end of the summer! It will be very unfortunate if it isn't in place before the big four capital projects are planned.

A bylaw co-sponsored by Councilors Mandi Jo Hanneke and Evan Ross designed to limit the amount of money that can be spent in local elections was also on the agenda.

Massachusetts already has robust campaign finance laws, including restrictions that cap yearly donations to candidates to $1000 from individuals and $500 from political action committees. Hanneke and Ross's bylaw would lower these numbers locally to $250 and $125 respectively. They argue that in a smaller town like Amherst, elections cost much less, justifying the lower numbers. Northampton is the only town in Massachusetts to have enacted such a bylaw, although it currently sets these numbers at half the amounts allowed by the state (i.e., $500 and $250).

Many councilors spoke in opposition to the proposed bylaw. All of them seemed to agree with the argument that people who are already well known would have an easier time raising a large number of small donations than newcomers. A donation of $1000 from a well-off friend might be the only means for a new or low-income candidate to run.

While this argument has merit, it fails to account for the complexity of the issue. There are really three issues at stake in campaign finance reform: the diversity of candidates and elected officials; equitable support for all candidates; and the undue influence of money on elected officials.

Regarding the first of these, there is no good evidence that the lower limits imposed in Northampton have led to more diversity in their politicians. (Federal law allows individuals to spend unlimited amounts of their own money on their campaigns, which undercuts other funding limits and continues to make political office far more accessible to the wealthy.) Better ways to achieve economic and social diversity might be to offer childcare for candidates and councilors, offer better compensation for low-income councilors, and hold council meetings at hours when working people can better participate.

But the latter two issues may well be helped by such a bylaw. One issue that came up during the previous Council campaign, and which was brought up by councilor Darcy Dumont and others at this meeting, was the support offered to a group of candidates by the Amherst Forward PAC. If this cap limits both the amount of direct donations and in-kind support from PACs, then this would be one way to help level the playing field for those who choose to run independent campaigns or whom the PACs reject. Another would be for the town to help more with campaign-related expenses.

And as FiveThirtyEight reports , there is now definitive evidence that money influences politics (as if we needed it!). Lower donation amounts would make candidates less beholden to both individual interests and PACs. Amherst Forward only supported candidates whose positions mirrored their own in an attempt to form a majority voting block on the council—a goal that they achieved in principle if not in practice, given the recent vote for planning board members.