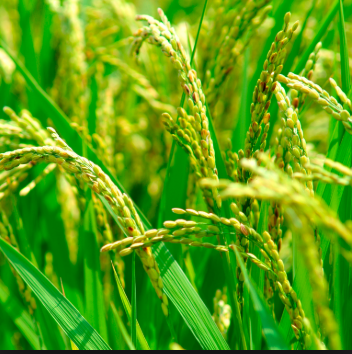 FOOD, FARMS, AND FOLKS: WHERE'S THE CORN?

by Mark Harpo Power

(Editor's note: this is the first in a series of occasional columns on Amherst agriculture and related subjects.)

Here's hoping you enjoyed the fireworks, that your pets have come out of hiding under the furniture, and that your mosquito bites have subsided. I think this post-festivities moment might be a good time to address some of the more pressing questions facing us. You know, like will we be at war with Iran soon? Will the U.S. women win the World Cup? (11 AM Sunday). Will the Sox make the playoffs? Will the Bottle Blonde Blowhard with the overheated Twitter account ever learn to spell? Will five story apartment buildings soon outnumber bars in downtown Amherst? Ah, weighty questions for sure. But these are trifling in comparison to the one single query on the lips of a muttering, angry, frustrated populace: "WHERE'S THE DAMN CORN!?"

I know, I know, July 4th cookouts without the wonderful local delicacy is like showing up at the cookout, reaching into the cooler, only to find the person responsible for the beer supply only bought Busch Light. Sure you can go to the chain supermarket and buy that Jersey corn, but really now, don't you feel a little bit guilty trying to justify that inferior stuff to your friends? There's almost a sense of social betrayal inherent in that enterprise. It's kind of like lying to your dog. "C'mon Molly, let's go for a walk!" Then you shove her in the back seat of the car and she's off to the vet… Somehow it just ain't right. Fear not good people of Amherst, salvation is at hand. The good stuff is tasseling, and you should be eating your fill within a week to ten days. Mike Waskiewicz of J+J Farm in North Amherst says the highly prized Super Sweet strain they sell will be on the farm stand by the 15th or just thereafter. The seemingly endless rains of this spring caused significant planting delays, but all's well that ends well.

So hang in there folks. That great local corn is just days away. (Check you butter supply…)

Both Mike at J+J and Jeremy at Simple Gifts farm also noted that the strawberries have just a few days, or at most a week, before they're gone. Cukes, summer squash, zucchini, and beets are available now or in a couple of days.

In case some folks are unaware, Amherst is blessed with two large well established Community Supported Agriculture (CSA) farms. Simple Gifts Farm on North Pleasant Street in North Amherst, and Brookfield Farm at Hulst and Bay Road in South Amherst. These are farms people can join to support the production of their own food by buying shares to create a stable economic base, allowing the farms to expand their variety of offerings to the shareholders. At Simple Gifts, a full farm share costs $715 for the season,  providing the shareholder a generous bag of produce every week from roughly Memorial Day through Labor Day. If you want to join after the share season begins, they will pro-rate the share price, lowering it $33 for each week you missed out on the goodies. They also offer a Flex Plan. With this option you pay $330 and get 10 anytime weeks. You can go away on vacation, or even Sabbatical, and whatever number of weeks you have left, you can use them at your convenience. 

Brookfield Farm, at the other end of town is the third-oldest CSA in Western Massachusetts. It has been managed for decades by Dan Kaplan and his crew. Brookfield offers full Farm Shares for $600. They have a Senior Plan, and other options to accommodate folks. Both CSAs have farm stores selling a variety of produce, meats, cheeses, and lots of other neat stuff from different Pioneer Valley farms.

The hours for Simple Gifts farm store are weekdays from 10am-7pm, and weekends from 8am-7pm. The farm store at Brookfield Farm is open Tuesday and Thursday from 2pm to7pm, and Saturday from 8am-1pm. Do yourselves a favor and check out these stores. They have a wide variety of local organic products. I will do an expanded profile of each of these CSAs in future columns. For now, just go there and check 'em out! (and bring the kids.)

The aforementioned J+J Farm is located at 324 Meadow St. in North Amherst. Their popular farmstand should be up and running in a week for this season. Updates on many other Amherst farms and farmstands will be forthcoming in the next few columns, as will regular updates on the newest fresh stuff available at them. There will  also be profiles of the members of the Amherst Agricultural Commission, and updates on its work. Feel free to send me your ideas and questions (c/o  amherstindy@gmail.com).   Get out there and support your farmer-neighbors, representing Amherst's oldest independent family businesses. And remember, the only good thing you can buy from Jersey at a chain is a Bruce Springsteen CD at Target! 

In closing, I'd like to publicly extend my deepest sympathies to former Amherst Selectwoman Anne Awad and the family and friends for the recent death of her husband Robie Hubley. Robie was one of the greatest conservationists this valley has ever seen. He was also a great friend of the Amherst farm community and served Amherst well on the Select Board, and in many other capacities. He was courageous and effective, all while maintaining a great sense of humor. He had a great heart and will be greatly missed.